Articles
August 10, 2016 08:59:35 EST
The success of the American Revolution was far from certain in the early months of 1781. The patriots managed to gain French support and survived five years of fighting yet had still not been able to win a decisive victory.
---
But after a fake retreat baited a ruthless British commander into a bloody ambush, the tide slowly began to turn in the Americans' favor and eventually led to the Crown's defeat later that year.
In March 1780, the British invaded South Carolina and captured Charleston. When the crown won a lopsided victory at the Battle of Camden, it strengthened their hold on the southern colonies and routed the Continental Army in the south.
General George Washington sent Gen. Nathaniel Greene to take command the Patriots in the south. Greene immediately dispatched Gen. Daniel Morgan into the Carolina backcountry to harass Lord Cornwallis and interdict his supply lines. In response, Cornwallis sent Lt. Col. Banastre Tarleton, a brutal young commander, to stop Morgan.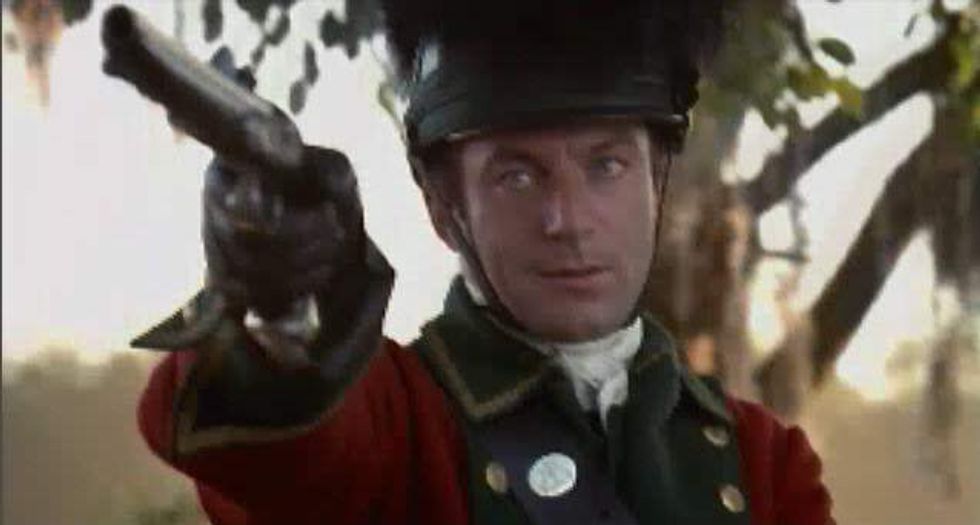 The Battle of Cowpens, painted by William Ranney in 1845. The scene depicts an unnamed black soldier (left) firing his pistol and saving the life of Colonel William Washington (on white horse at center).
The battle lasted one hour but was a decisive victory for the Americans. The British lost over 100 killed, over 200 wounded, and over 500 captured along with two cannons. The Americans lost 12 killed and 60 wounded.
Cornwallis, fed up with the Americans, marched to meet them himself. He won a pyrrhic victory at Guilford Courthouse before seeking refuge at Yorktown. Gen. Washington laid siege to Yorktown and received the British surrender there on October 18, 1781.
Related Articles Around the Web