Articles
March 24, 2016 11:28:05 EST
Rebecca Murga is an Army Public Affairs Officer with a passion for storytelling. Since she was commission through ROTC in 2004, documenting the stories of soldiers has become the foundation of her service.
---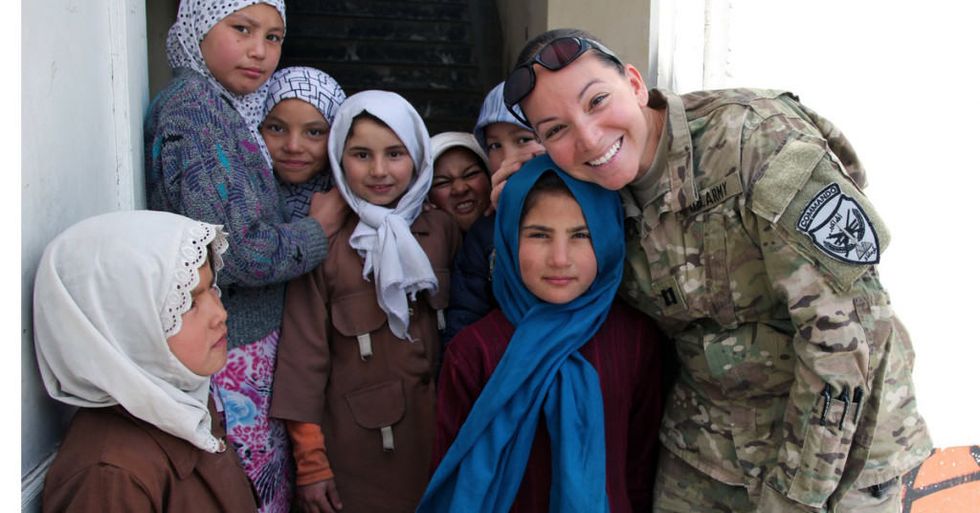 "I became a 25 Alpha [signal officer] but at the time I didn't realize officers don't do the things enlisted folks do," Murga says. "But I happened to be in a unit that didn't have a lot of video support and they really wanted their story told, so I covered all the communications systems and all the networks in Iraq and Afghanistan." The experience of meeting soldiers in the field and relaying their lives to viewers changed her career forever.
"I got to meet a lot of soldiers, and I think that's where I really started to fall in love with telling these stories," Murga recalls. "I would talk to these people on the ground. They all came from different places and had unique individual stories. I think documenting these stories is important."
After her time in active duty, she continued serving as a contractor in the CENTCOM theater, deploying in 2011 attached to Combined Forces Special Operations Command in Afghanistan. She supported Navy SEALs and Special Forces and other SOF units doing village stabilization and cultural support. That year was the first time women were embedded with special operators in teams called Cultural Support Teams.
"Ask any Marine that was in Helmand," Murga says. "When you can't search a woman because of cultural sensitivities, it becomes a security problem. When you have a woman with you who can pull an Afghan woman from the field to be searched, that's incredibly important."
She deployed at a time when the combat exclusion rule for women was still in place. Women were not supposed to be embedded with these combat units, but the operational needs made it necessary.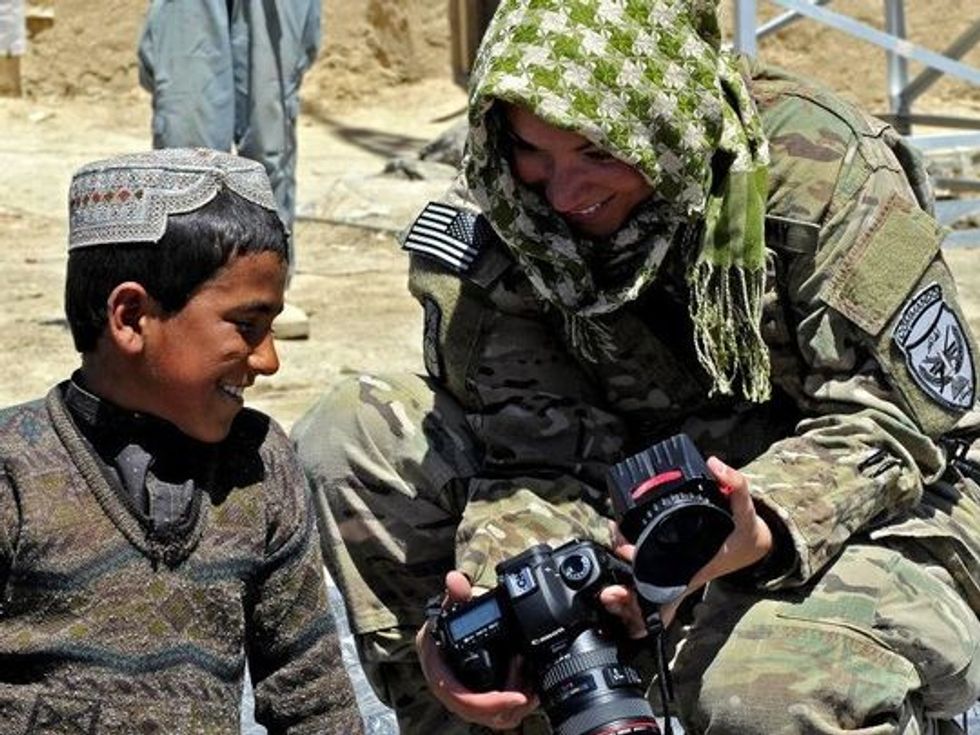 Murga is now an award-winning filmmaker who has produced work for Fox, ABC, and CBS. Last year, she was one of ten selected for the American Film Institute Conservatory Directing Workshop for Women.
"The military actually gave me the courage to pursue something that I love," she says. "It's a struggle. It's definitely not something that you go in to naively. You can only choose it if you absolutely love it."
Murga's latest work is Earning the Tab, a three-part digital series about Maj. Lisa Jaster, the third woman to graduate from the U.S. Army Ranger School.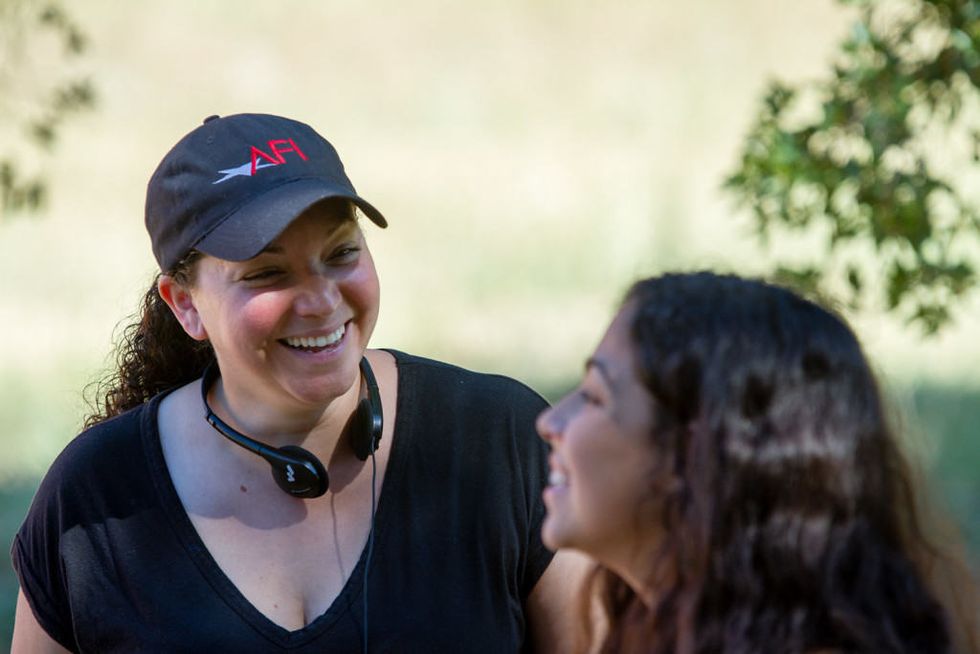 The need for women in forward-deployed combat zones despite the rules against it, coupled with requests from those units, made Murga wonder why the controversy surrounds women graduating from Ranger school.
"It's a leadership school," Murga says. "It trains you how to deal with high stress combat situations. A lot of people that go to Ranger school don't necessarily go to the 75th Ranger Regiment. They'll get fielded out. Until this past year no women have been allowed to go to leadership schools like that. It goes to how well trained you want your force."
Graduating from Ranger School does not automatically earn a spot in the 75th Ranger Regiment. The 75th has its own requirements and initiation processes. Murga's point is especially important, however, because the Army's plan to integrate women into combat functions starts with putting female officers in combat leadership positions.
"There's talk about how they expected less from these folks and they weren't allowed to go to certain schools," Murga says. "But you can't send people out to war and limit the amount of training you give. I'm talking about offering training that was not given to women."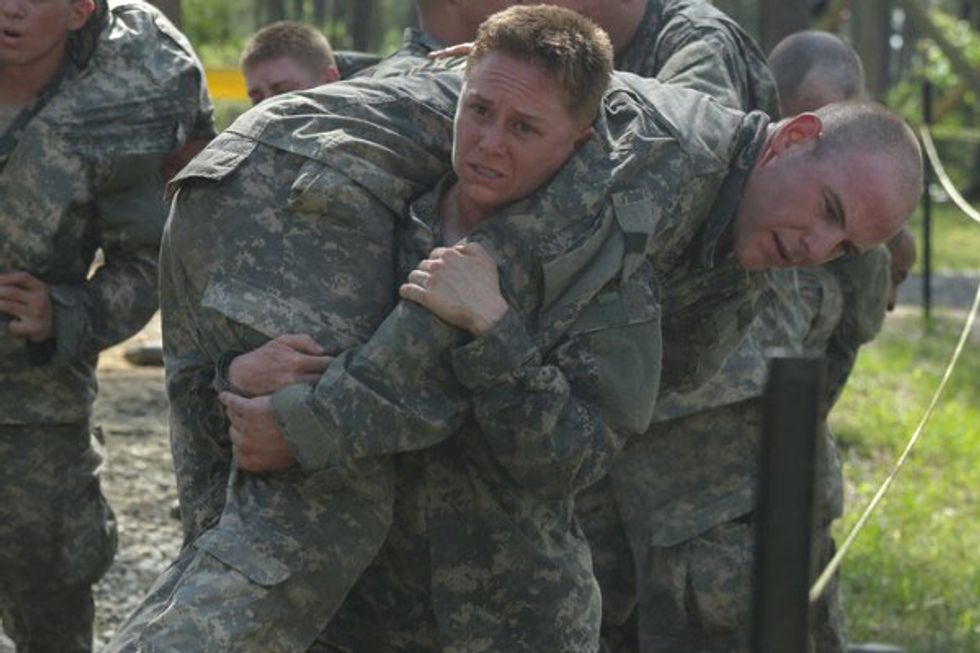 U.S. Marine Corps Reserve Lt. Col. Allan Jaster, right, pins the Ranger tab on his wife, U.S. Army Reserve Maj. Lisa Jaster, after she became the third woman to graduate from the U.S. Army's elite Ranger School, Oct. 16, 2015, in Fort Benning, Ga. She joins just two other women, Capt. Kristen Griest, 26, and 1st Lt. Shaye Haver, 25, in gaining a coveted Ranger tab. (U.S. Army Reserve)
Though she did her best to strip away the politics, Murga still found the same polarization over women in Ranger training, even among her friends.
"The tricky part for me as a filmmaker was to try to tell this story in a way that was just storytelling," she says. "It really wasn't taking up a side or political position. It wasn't examining the idea of women in combat, it was looking at this one school with this one woman and her experience there."
Watch Earning the Tab Part I and Part II at We Are The Mighty.