Articles
June 06, 2016 11:11:34 EST
Devin Faulkner is an infantry veteran of the Army's 173rd Airborne Brigade Combat Team who is pedalling across America on a bike in an effort to raise money for veteran causes.
---
The 24-year-old began his journey Jun. 4 in San Francisco with the intent of riding to New York across 3,900 miles, mostly avoiding major highways and sticking to roads filled with people and other cyclists.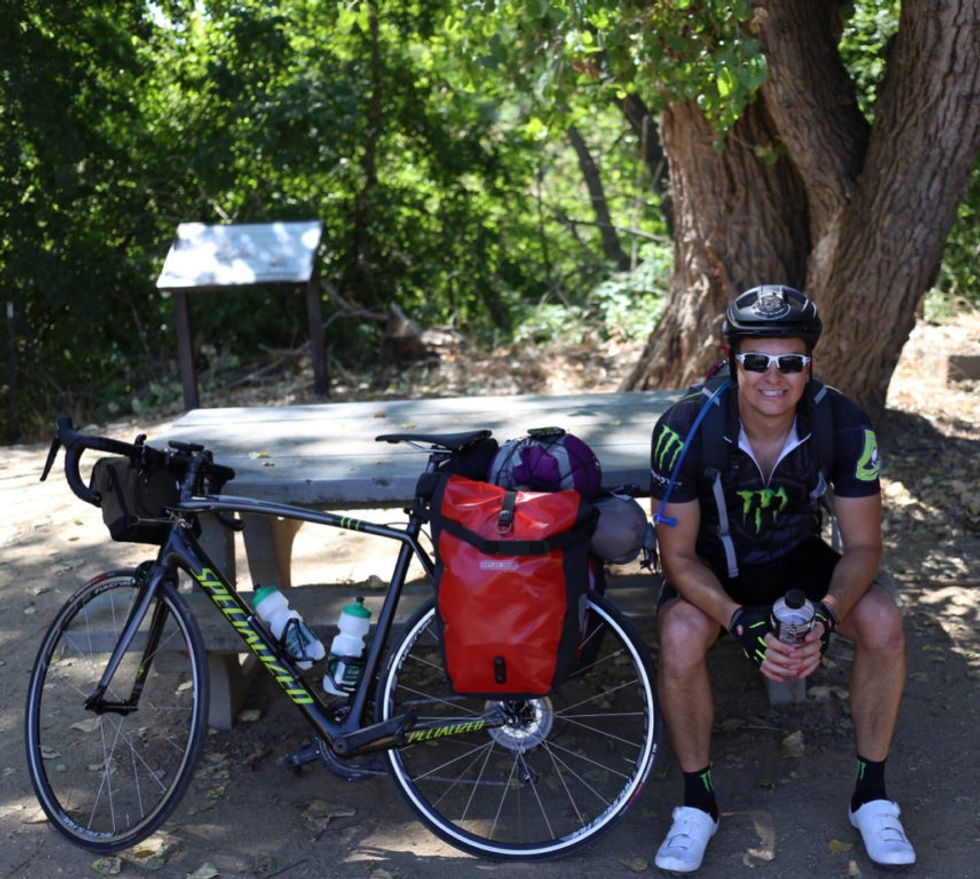 Everything Devin Faulkner will have for the ride is packed on his bike. Photo courtesy Devin Faulkner via his Go Fund Me page.
Unfortunately, he faced trouble even before he could leave for the trip. Faulkner is coming off of two injuries. The first came during a training ride when he moved to avoid a car and struck an obstacle on the road, hurting his wrist and delaying his training. Right after he was able to return to training, he was hurt again when he was riding a motorcycle to work and was sideswiped by a car.
Still, Faulkner was set on beginning his ride on time and climbed back onto the bike just in time to leave for his trip.
All money he raises on the ride is going to post-traumatic stress and groups, such as Warrior Built, that seek to help veterans suffering from PTSD.
Supporters can contribute to Devin's ride through his Go Fund Me page and can follow his trip through his blog, Downshift With Devin.