Articles
October 28, 2016 05:34:50 EST
Staff Sgt. Reckless, a Marine Corps horse who resupplied her fellow troops during some of the hottest fighting in the Korean War, was just honored with a monument in Camp Pendleton, California.
---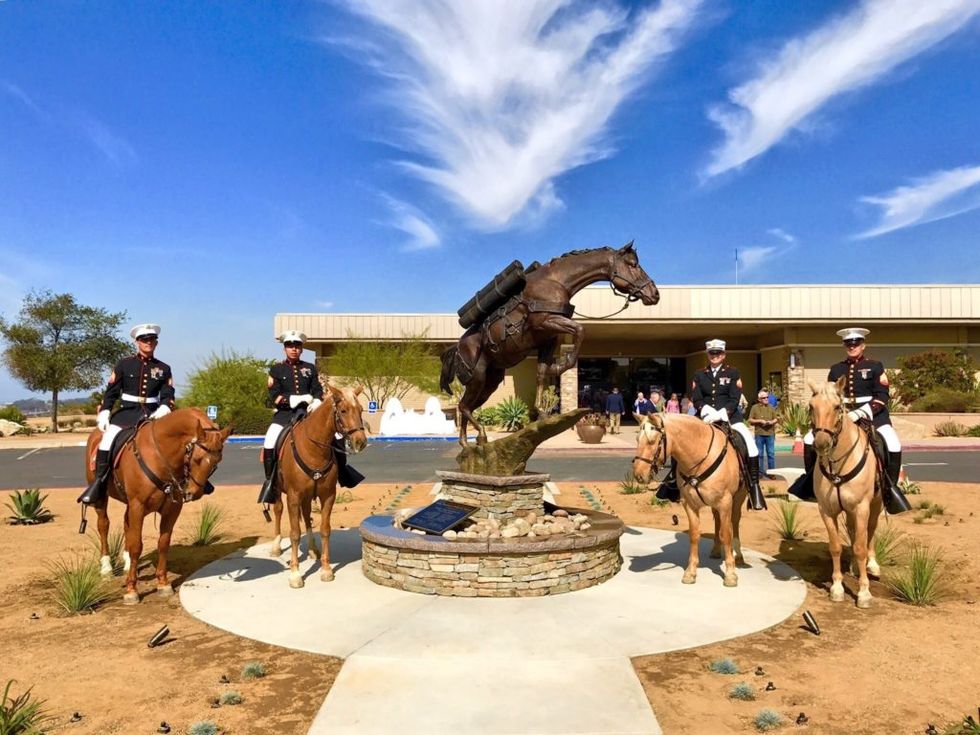 Camp Pendleton hosts a ceremony in honor of Staff Sgt. Reckless at the Pacific Views Event Center here, Oct. 26. Staff Sgt. Reckless was a Korean War era pack horse known for her heroics in the war that saved many Marines' lives. (Photo and cutline: Marine Corps Pfc. Dylan Overbay)
Reckless retired at Camp Pendleton and was buried at the Stepp Stables there after her death.
During the five-day Battle for Outpost Vegas in 1953, then-Pvt. Reckless spent three days transporting recoilless rifle rounds to embattled Marines under heavy fire. On the worst day of the battle, she ferried 386 rounds that weighed 24 pounds each and traveled a total of 35 miles while suffering two wounds from shrapnel. One of the cuts was a bad wound just above her eye.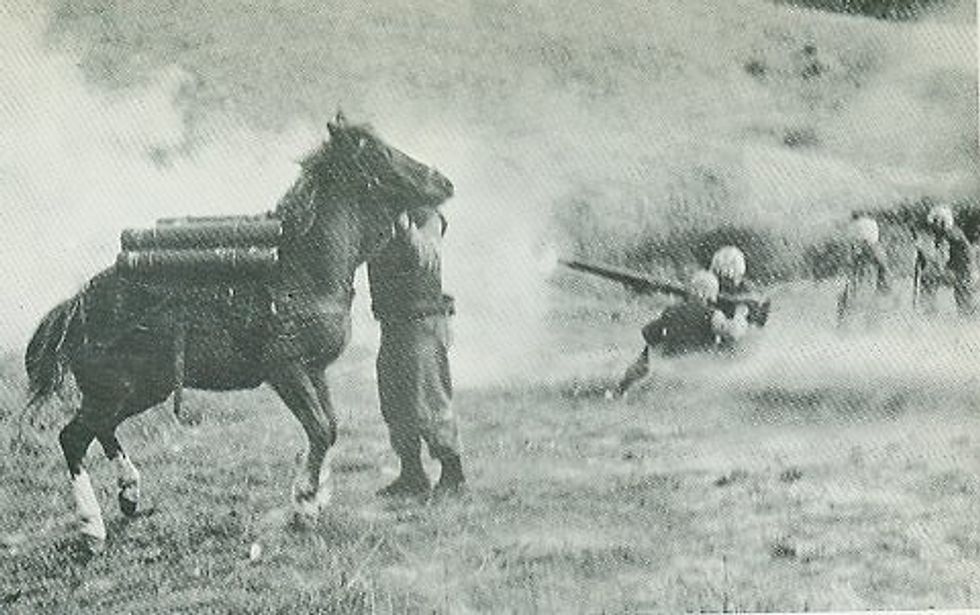 Then Pvt. Reckless operating under fire in Korea. (Photo: US Marine Corps)
After her heroics on the front lines of the Korean War, Lt. Gen. Randolph Pate promoted Reckless to sergeant. Reckless was transported to the U.S. where she became a Marine Corps celebrity, gave birth to four children, and was promoted to staff sergeant before retiring to Camp Pendleton.
Over the course of her career, Reckless received two Purple Hearts, a Good Conduct Medal, the Presidential Unit Citation with star, the National Defense Service Medal, the Korean Service Medal, and the United Nations Service Medal.
Since her death, Reckless has been honored with a memorial at the Camp Pendleton stables, a Dickin Medal for animal bravery, and now a statue at Camp Pendleton.