Articles
October 20, 2015 12:47:56 EST
Would you fall on a grenade to save your friends? How about two grenades? Jack H. Lucas did and became the youngest man to be awarded the U.S. Medal of Honor, the United States' highest combat award.
---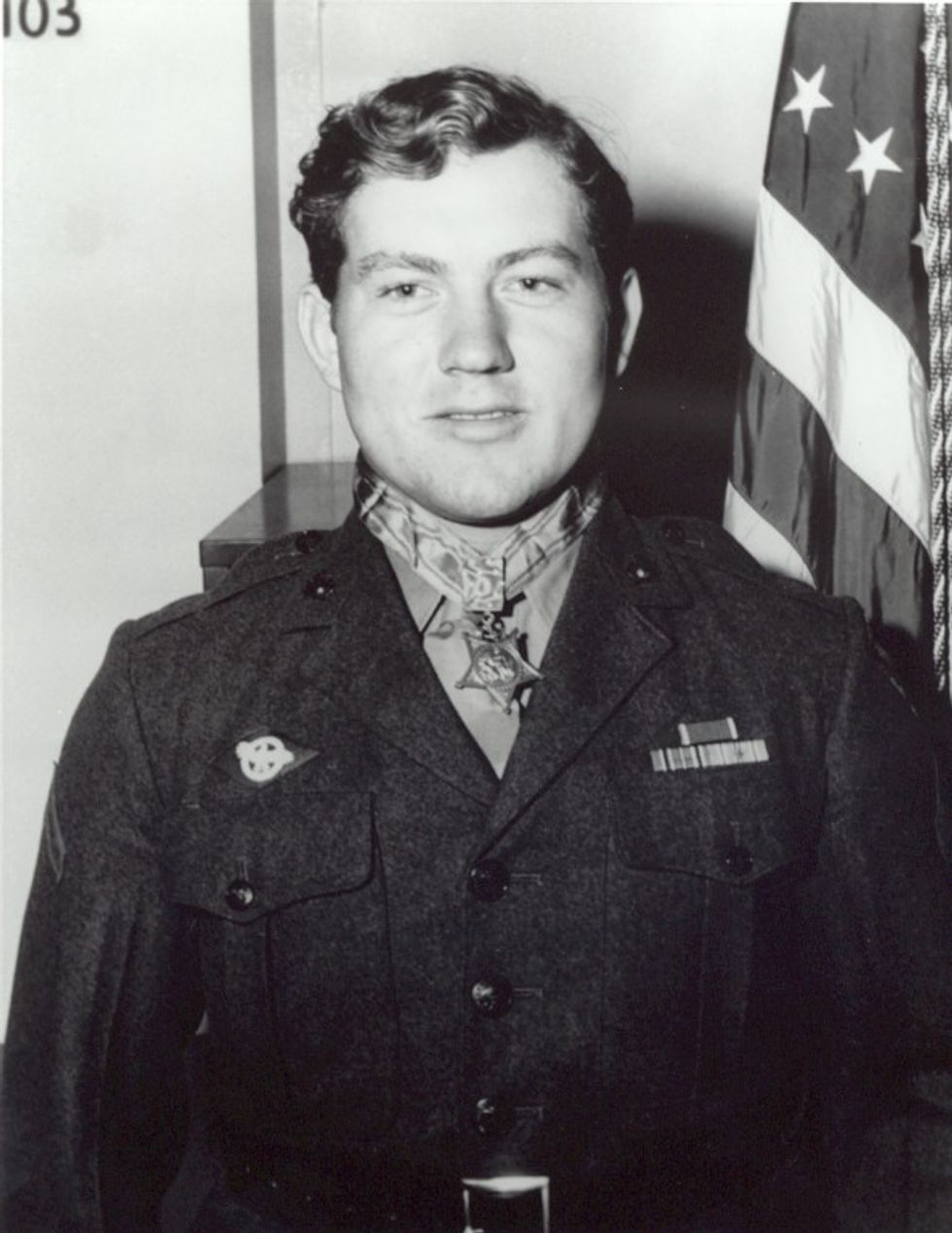 Photo: Department of Defense William D. Moss
Once he returned to civilian life four years later, he opened a chain of beef selling businesses in Washington, D.C., married a few times (including one wife who tried to have him killed), and later, with the help of D.K. Drum, published an autobiography aptly titled, Indestructible.
Jack lived to the ripe old age of 80, dying on June 5, 2008 from leukemia.
Bonus Facts:
A more recent individual who jumped on a grenade to save another soldier was Lance Corporal William Kyle Carpenter. On November 21, 2010 while in Afghanistan, a grenade was thrown into his sandbagged position.  Rather than run, he used his own body to shield the other soldier with him from the blast.  Like Jack Lucas, though severely injured, Carpenter lived and was awarded the Medal of Honor in June of 2014.

During World War II, U.S. armed forces used the Mk 2 hand grenade (Mk II), a fragmentation type of grenade. Resembling a type of fruit, it was given the nickname "iron pineapple." The time from pulling the pin to explosion of a time-delay fragmentation grenade can vary from between 2 and 6 seconds.

Four-hundred and sixty-four service members were awarded the Medal of Honor in World War II, including 82 Marines. To date, 15 service members have been granted that honor from the wars in Iraq and Afghanistan combined. In total, 3,468 Medals of Honor have been awarded, with the most (1,522) being given for service during the American Civil War. In addition, 193 have been to non-combat recipients.

The most recent recipient (awarded on July 21, 2014) was Sergeant Ryan M. Pitts of the U.S. Army, 2nd Battalion, 503rd Infantry who, on July 13, 2008 in Kunar Province, Afghanistan, despite severe wounds, launched fragmentary grenades, laid suppressive fire, and risked his life to convey vital situation reports, which helped prevent the enemy from gaining a strategic foothold.