Articles
August 28, 2017 14:10:52 EST
When ships are fighting, the battles can take a long time. To give one example, the battle between a German wolfpack and convoy ONS 92 lasted from May 11 to May 14 — three days of constant ASW. Combat can take a toll on a crew, but so can not eating.
---
Back in World War II, the usual plan was to fix the crew sandwiches they could eat at action stations, usually with some (typically strong) Navy coffee. That tends to help — but sandwiches and strong coffee aren't exactly the most nutritious of choices.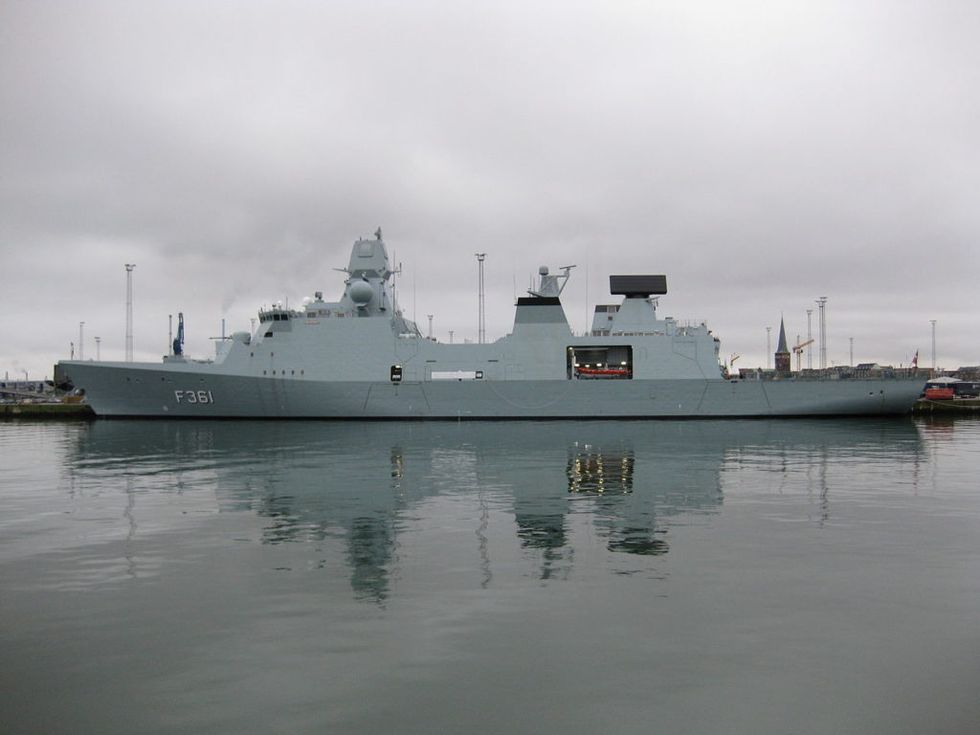 HDMS Iver Huitfeldt, the lead ship of the class HDMS Peter Willemoes is in. (Wikimedia Commons)
Today, it runs a little differently, given the higher expectations that sailors have about their food. Let's look at one of the newest warships in the Danish Navy, the Iver Huitfeldt-class frigate HDMS Peter Willemoes. This frigate is powerful, carrying 32 RIM-66 SM-2 surface-to-air missiles, up to 16 RGM-84 Harpoon anti-ship missiles, 24 RIM-162 Evolved Sea Sparrow Missiles, a pair of 76mm guns, and a 35mm close-in weapon system. It also can operate a MH-60R helicopter and carry up to 165 personnel.
So, how can they quickly feed that crew, while still keeping a combat edge? Well, for one thing, the crews don't get a lunch hour — they get six minutes to eat. That restriction means that the cooks can fix that meal and clean everything up in a grand total of 74 minutes.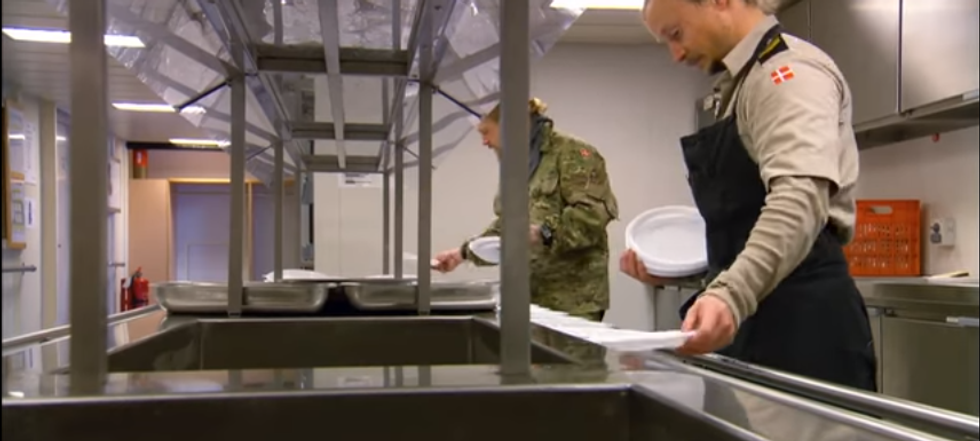 Cooks on HDMS Peter Willemoes get ready to feed the crew. The crew will have six minutes to eat and get back to battle stations. (Youtube Screenshot)
As a result, that crew is refueled and ready to take on the enemy, whether in the air, on the surface, or underwater. The video below from the Smithsonian Channel helps show how this is done – quickly and efficiently, so this ship can fight!