Articles
July 18, 2017 10:41:55 EST
Not many film sets have to scan for unexploded ordnance before production can begin — but filming "Dunkirk" required just that. Luckily, nothing was left behind from a battle now more than 75 years old, and director Christopher Nolan was able to bring "The Dunkirk Spirit" back to life.
---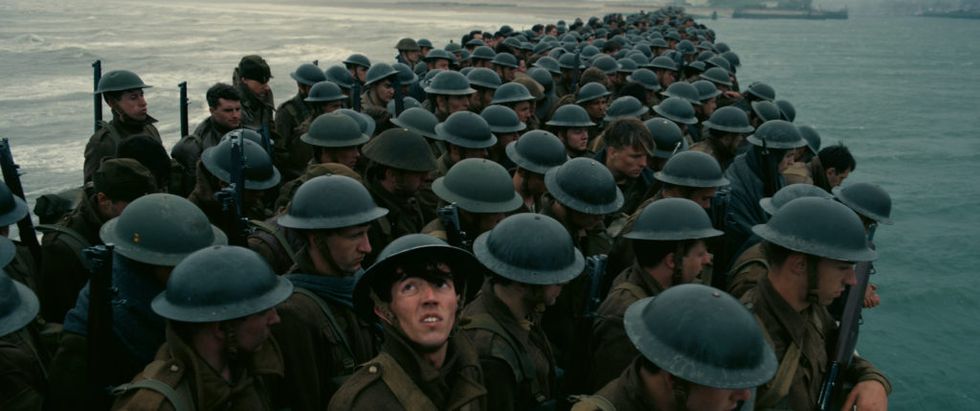 (Warner Bros.)
In 1940, the outcome of World War II looked bleak for Europe. France fell within weeks of the start of the German blitzkrieg, and the British Expeditionary Force — along with its French and Belgian allies — was trapped on the beaches of Dunkirk by the Nazi war machine.
Their salvation wasn't coming from the Royal Navy or Air Force. No reinforcements were on the way. There would be more battles to fight, and those ships, planes, and men would be needed for the coming days.
Prime Minister Winston Churchill and Vice-Admiral Bertram Ramsay put Operation Dynamo, a planned evacuation of the British forces from Dunkirk, into action. In Dynamo, the British military enlisted the aid of British civilians and their personal boats to ferry the men off the beaches and take them back to the home island.
The 400,000 stranded at Dunkirk would just have to survive.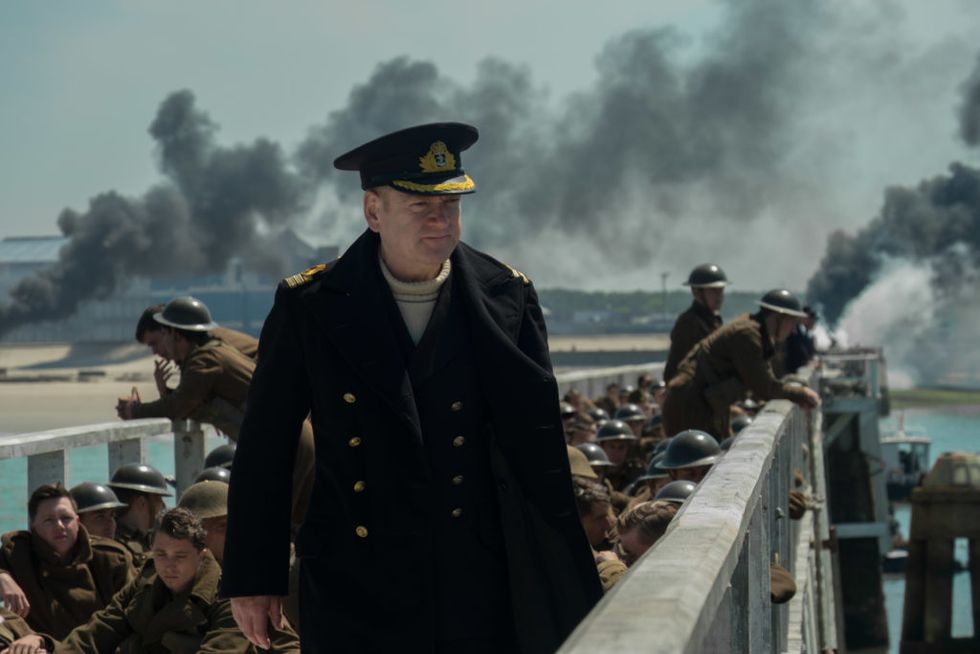 British warplanes fly over the Moonstone, a Little Ship in the upcoming film "Dunkirk." (Warner Bros.)
Nolan's story spans all three time frames and he faithfully recreates the extraordinary measures everyone at Dunkirk — including those in the skies above — took to survive. The operation to pull the recreation together was like a military operation in itself: thousands of extras, real French destroyers, and roaring British Spitfire and German ME-109 engines.
The effort took a toll on the filmmakers as well.
"I chose to really try and put the audience into that situation," Nolan says. "Make them feel some degree of what it would be like to be there on that beach. I'd like the audience to go home with an understand of what happened there and hopefully some interest and respect for the war and the history of the real-life events"
"Dunkirk" opens in theaters July 21st.