Articles
February 10, 2017 15:35:14 EST
Snipers serve in all branches of the military — including the Coast Guard. That may surprise some, and even more astonishing is that the Coast Guard snipers shoot to kill — engines, that is.
---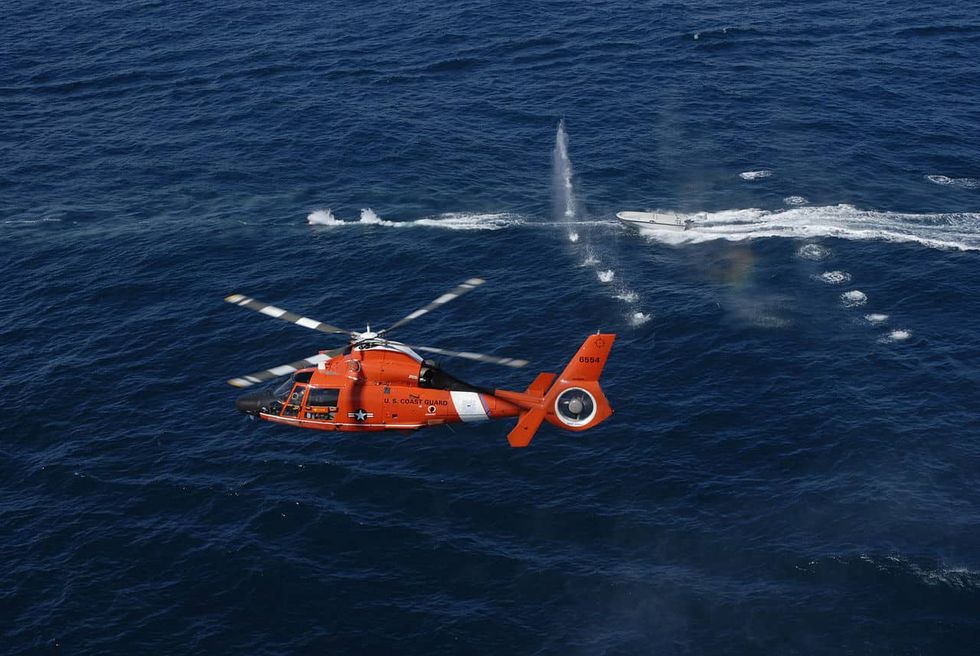 A helicopter crew from the Helicopter Interdiction Tactical Squadron Jacksonville trains off the coast. This is a demonstration of warning shots fired at a non-compliant boat. (U.S. Coast Guard photo/Petty Officer 3rd Class Michael Hulme)
These personnel, known as "airborne precision marksmen," serve with the Coast Guard's Helicopter Interdiction Tactical Squadron, or HITRON. According to GlobalSecurity.org, HITRON has ten MH-65C Dolphin helicopters, which replaced eight MH-68A Stingray helos.
The target these "airborne precision marksmen" must hit with fire from M107 .50-caliber rifles measures about sixteen inches by sixteen inches. That infamous thermal exhaust port was larger, but the MH-65Cs are not moving as fast as an Incom T-65 X-wing.
They also take their shots much closer.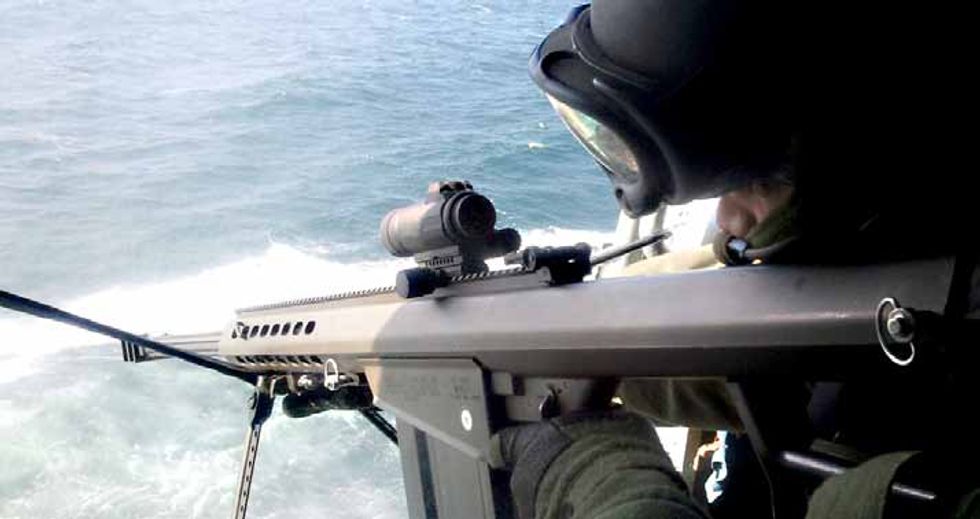 A precision marksman-aerial with the Pacific Tactical Law Enforcement Team, home based at Marine Corps Recruit Depot San Diego, prepares to engage a target in a required training exercise on his Barrett .50 sniper rifle. (DOD photo)
According to the video below, HITRON has stopped over 161 tons of cocaine from entering the country, worth over $9 billion. So, take a look and see how these marksmen stop the narcos.