Articles
July 25, 2017 15:04:32 EST
During a discussion at the Aspen Security Forum on July 21, Army Gen. Raymond Thomas, head of US Special Operations Command, cited estimates saying that the US-led fight against ISIS had killed 60,000 to 70,000 ISIS militants.
---
It is not the first time US military officials have given estimates for ISIS body counts — Thomas himself cited a similar number in February — but those estimates have been made despite doubts among military leaders and government policymakers about their accuracy and usefulness.
When asked about the whereabouts of ISIS leader Abu Bakr al-Baghdadi, Thomas downplayed the ISIS leader's influence and said that while Baghdadi's fate is currently unknown, "we will get him eventually."
To underline his point, Thomas elaborated on the damage done to ISIS' personnel network.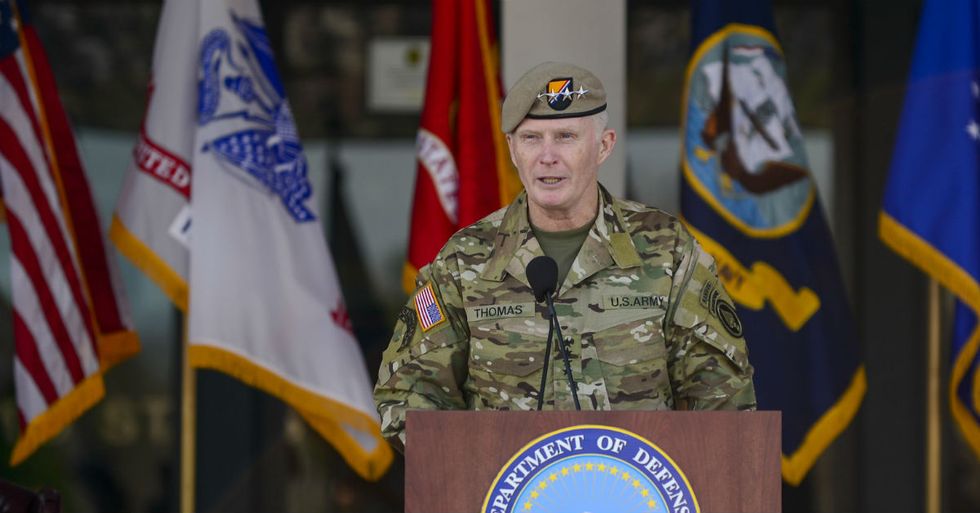 US-led Coalition successfully executes a large scale, multinational strike on a weapons facility. DoD photo from Staff Sgt. Charles Rivezzo.
Air operations against ISIS in Iraq and Syria increased significantly after Trump took office in January, with military leaders emphasizing an "annihilation campaign" aimed at eliminating ISIS fighters.
But those air operations appear to have caused a considerable increase in civilian deaths.
The US government reversed its policy on body counts several times during the wars in Iraq and Afghanistan, and numbers given by the government have been undercut or criticized by civilian and military personnel alike.
"My policy has always been, don't release that kind of thing," Chuck Hagel, who served as secretary of defense from 2013 to 2015, told CNN in December 2016. "Body counts, I mean, come on, did we learn anything from Vietnam?"