Articles
January 13, 2017 08:42:50 EST
If the Baltics are a flashpoint where a war between Russia and NATO breaks out, it might be the Baltic Sea where those first shots are fired.
---
Things are so tense that during his Senate confirmation hearings, retired Marine General James Mattis indicated he supported a permanent U.S. military presence in the Baltic states of Estonia, Latvia, and Lithuania.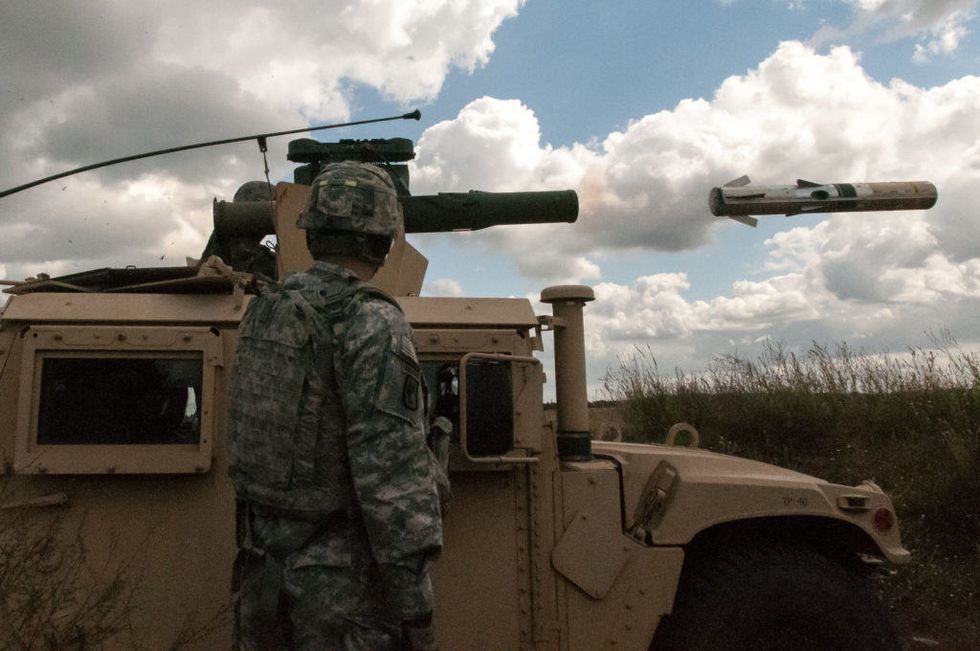 A paratrooper assigned to Company D, 2nd Battalion, 503rd Infantry Regiment, 173rd Airborne Brigade, launches a missile from a Tube-launched, Optically-tracked, Wire-guided missile system at a live-fire training exercise in Drawkso Pomorskie, Poland, as part of Operation Atlantic Resolve Aug. 19. The operation includes combined training exercises with U.S., Polish, Estonian, Latvian, and Lithuanian military forces to foster cohesive relationships and demonstrate a commitment to NATO obligations. (U.S. Army photo by Spc. Hector Membreno)
Tensions in that region have been high. This past April, the Daily Caller reported that Su-24 Fencers buzzed the Arleigh Burke-class destroyer USS Donald Cook (DDG 75). A closer look at that event, though, can give a sense as to what America could be facing.
Like it or not, in the event of war, American forces will have to get to the Baltic States. With their membership in NATO, defending them is a solemn obligation due to the provisions of Article V of the North Atlantic Treaty.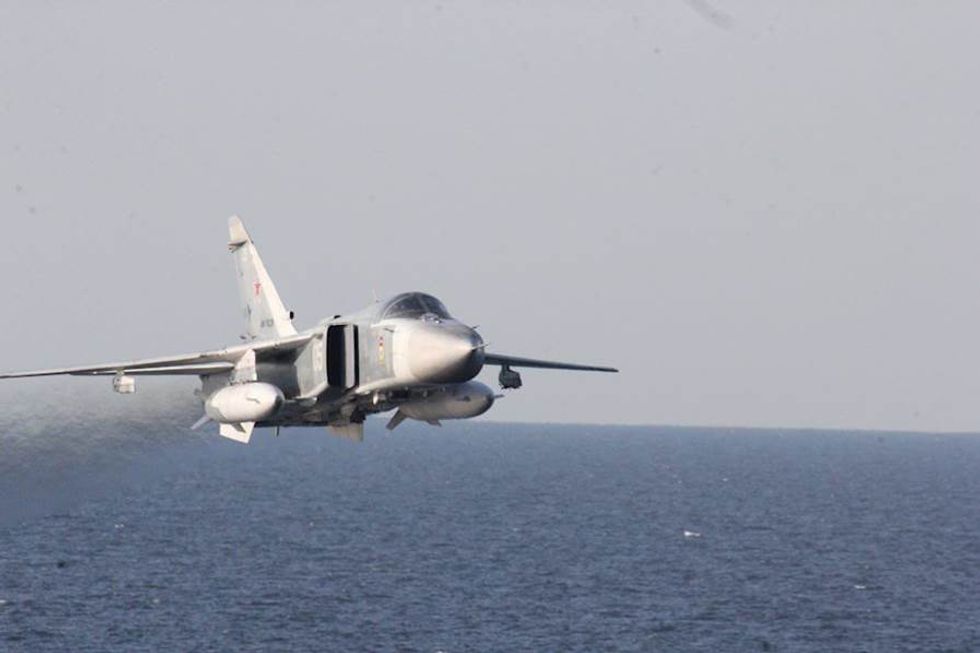 A Russian Sukhoi Su-24 attack aircraft makes a low altitude pass by USS Donald Cook (DDG 75) April 12, 2016. Donald Cook, an Arleigh Burke-class guided-missile destroyer forward deployed to Rota, Spain, is conducting a routine patrol in the U.S. 6th Fleet area of operations in support of U.S. national security interests in Europe. (U.S. Navy photo)
So, America has an obligation to defend them. That means getting reinforcements there in a hurry.
For armored brigade combat teams, like the one on rotation to Europe, this means a seaborne convoy. That probably means using at least a couple dozen military sealift ships and escorts to move a division of troops and supplies.
How might Russia take down such a convoy? Part of it would be using the geography of the Baltic Sea. It is a very narrow, confined body of water. Furthermore, the short distances involved mean that any convoy could have only a few minutes' warning of an air attack.
As the Daily Caller notes, the Donald Cook was buzzed largely because she had very little warning of the Fencers' approach.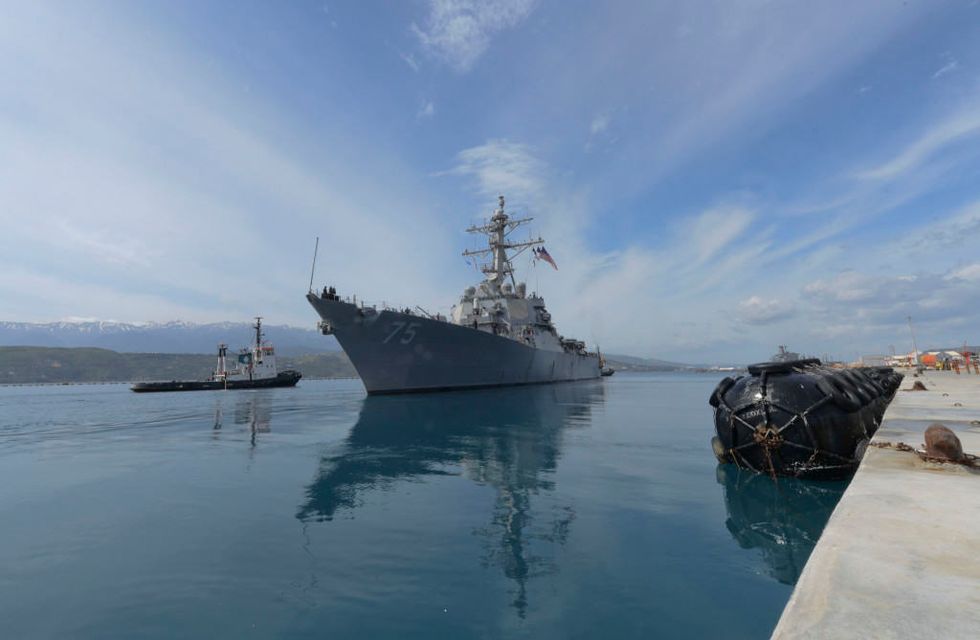 U.S. Navy photo by Heather Judkins
The Baltic is also full of places where diesel-electric submarines like the Kilo-class or Lada-class could hide and carry out ambushes. The submarines would likely sit at chokepoints like the Kattegat or Skagerrak – targeting escorts like Arleigh Burke-class destroyers.
Once some of the escorts are taken out, Russia would then send Su-24s at low level to attack the sealift vessels and surviving escorts, likely using missiles like the AS-20 "Kayak" – the Russian equivalent to the AGM-84 Harpoon.
Destroying the convoy may be the Russians' best chance to defeat NATO in a war over the Baltic States. That said, if the United States were to bring back the old POMCUS (Prepositioning Of Materiel Configured in Unit Sets) system, that would greatly reduce the time it took to reinforce any force initially in the Baltic States.