Articles
September 20, 2017 11:59:00 EST
President Harry S. Truman was a no-nonsense kinda guy. He called 5'4" Soviet dictator Joseph Stalin "a bit of a squirt." He threatened to beat the snot out of a music critic who panned his daughter's performance. He called Gen. Douglas MacArthur "a dumb son of a bitch" and President Nixon a "shifty-eyed goddamned liar."
---
There was a reason he was known as "Give 'Em Hell Harry."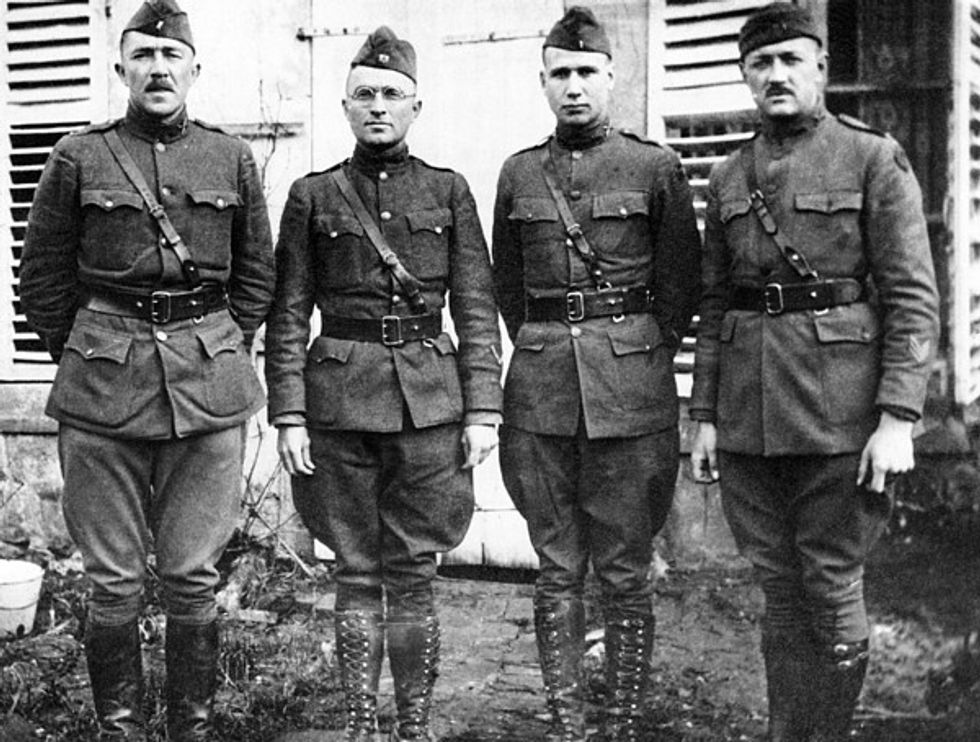 Truman (second from left) as a newly-commissioned officer.
Truman was the last President to take office without a college degree and started his military career as an enlisted man in the Missouri National Guard. He wanted to join so bad, he memorized an eye chart to pass the Army physical – he couldn't see well enough to get in on his own. He first enlisted in 1905.
This is a man who would rather have earned the Medal of Honor than be elected President.
By the time WWI rolled around, Truman re-enlisted and had been elected an officer. It was on the battlefields of France that he was given command of Battery D – dubbed "Dizzy D" for its bad reputation. The onetime Pvt. Truman was now Capt. Truman, in command of 194 men.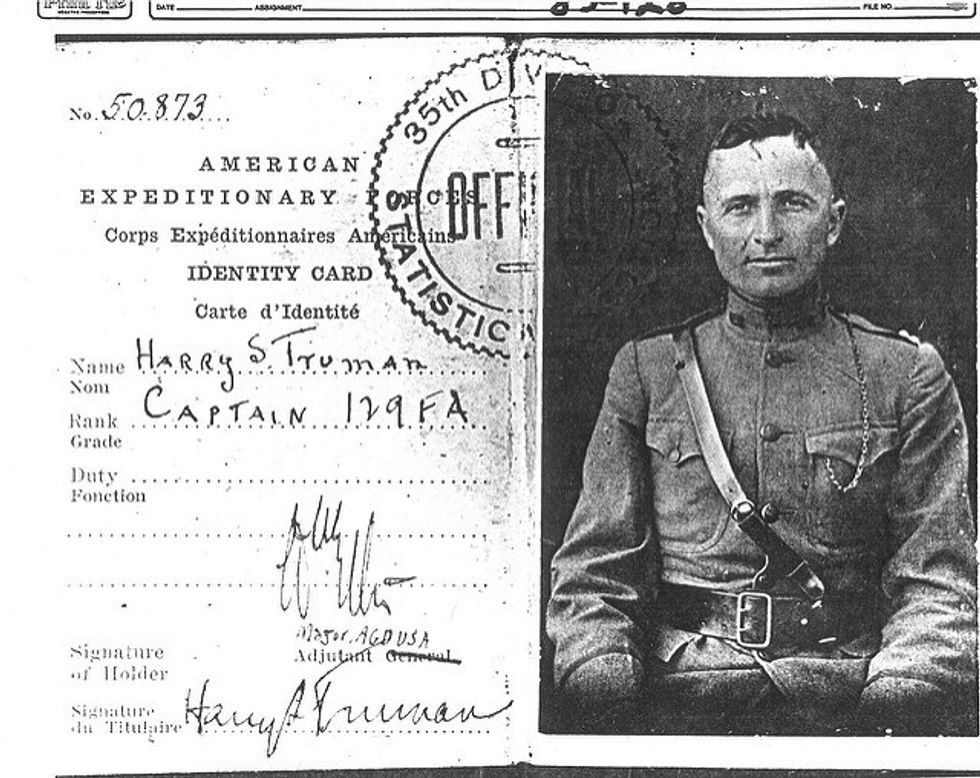 Not a drill sergeant, but still making the Smokey Bear hat proud.
Maybe it was his time as an enlisted artilleryman, or maybe the future President picked that language up while working on the Santa Fe rail lines and sleeping like a hobo. He sure didn't pick it up at West Point – because he couldn't get in.
His artillery battery fired more than 10,000 shells in the war and did not lose a single man under his command.
That's leadership.
During his presidency, Truman kept his spot as a U.S. Army reserve colonel, leaving after 37 years of service. When his presidency ended, he and his wife Bess drove back to Missouri, not to a corporate boardroom – which he considered it a black mark on the office of the president.