Articles
August 04, 2017 13:01:22 EST
The VH-3 Sea King has faithfully served Marine Helicopter Squadron One since 1962, operating as the official rotary transport for every president for over 55 years. But even though the old adage "if it ain't broke, don't fix it" rings through for many pieces of military hardware, these aging Sea Kings, known as "Marine One" whenever a president is aboard, need to be replaced.
---
A lack of parts, considerable flight hours, and performance inefficiency (by today's standards) make a worthy case for why the Sea King needs to be supplanted by something newer, faster and more capable. Just last week, Sikorsky's answer to HMX-1's request for a new helicopter took to the skies above Owego, New York, for the first time.
Known as the VH-92A, Sikorsky and its parent corporation, Lockheed Martin, hopes that this helicopter will be what finally sends the Sea King to a museum in the coming years.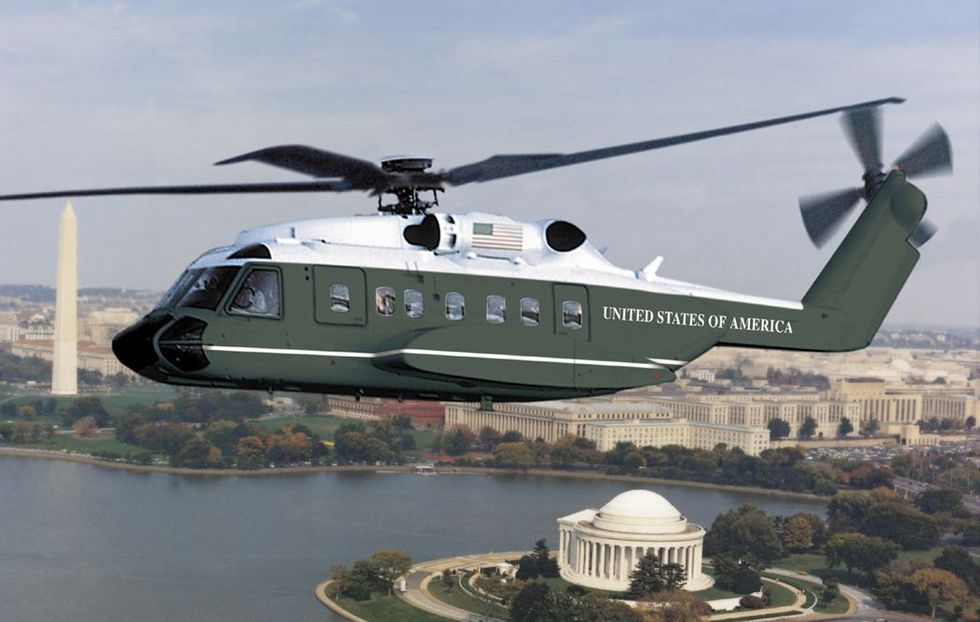 A depiction of the VXX proposal - a modified S-92 (Photo Lockheed Martin)
The VH-92 is based upon Sikorsky's S-92, a proven multipurpose utility helicopter that has been functioning in the civilian world as medium-lift platform since 2004. When it enters service with HMX-1, the VH-92 will have been refitted with a new interior and a slew of other features needed for presidential transport.
It has taken years for a suitable replacement for the VH-3 to materialize as part of the Presidential Helicopter Replacement Program (VXX). The program was initialized in 2003, though it suffered a setback in 2009 when Lockheed Martin's proposal - the VH-71 Kestrel - was nixed even though the Department of the Navy had already spent billions of dollars building 9 Kestrals for HMX-1.
The following year, VXX was restarted, and a joint Lockheed Martin-Sikorsky team offered a revamped S-92, replete with a comfortable and plush interior worthy of the president and other VIPs who would be using the aircraft from time to time. In 2014, the S-92 proposal was selected and the VH-92 began taking shape.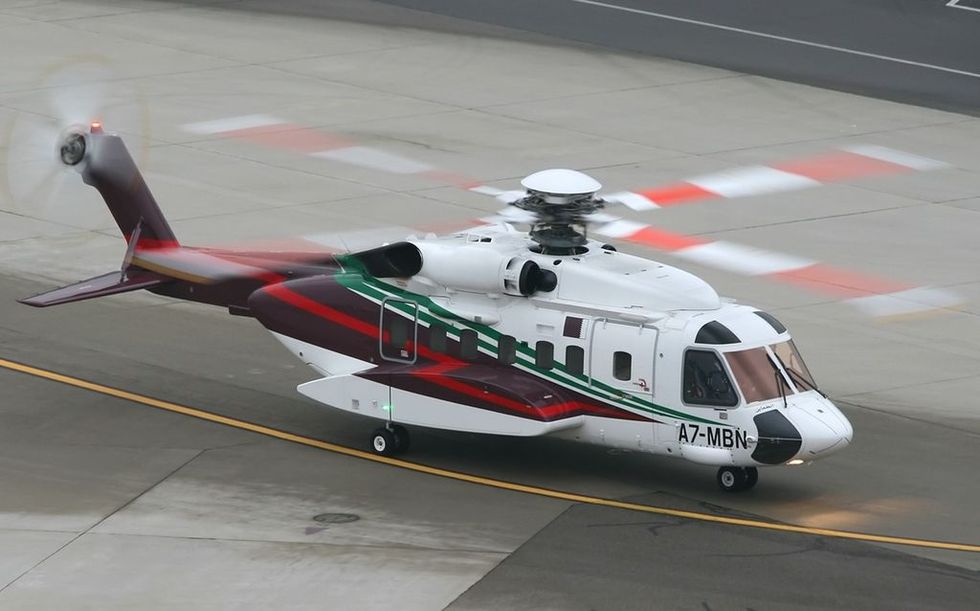 A VH-60N White Hawk parked while a VC-25 takes off in the background (Photo US Air Force)
Replacing the Sea King isn't the only big move HMX-1 has made in an effort to modernize its fleet. The squadron's complement of CH-53 Sea Stallions were recently replaced with newer, more versatile MV-22 Osprey tiltrotors, which can function like both a helicopter and a fixed wing aircraft. Older CH-46 Sea Knights, formerly used as support aircraft, are also on their way out.
HMX-1 is expected to begin taking delivery of its new VH-92As in 2020, phasing out the VH-3D and VH-60N soon afterward.