Articles
August 31, 2017 13:35:38 EST
You've probably followed the reports of how Iranian speedboats have harassed U.S. Navy vessels. Frustrating, aren't they? Well, think about it this way… we've been "showing restraint."
---
The thing is, those speedboats are not really Iranian Navy. Instead, they belong to the Iranian Revolutionary Guard Corps Navy. These speedboats, which are often equipped with heavy machine guns, rockets, and other weapons, got a reputation for attacking merchant traffic in the Iran-Iraq War. Back then, they were called "Boghammars" after the Swedish company that built the first boats used by the Iranians.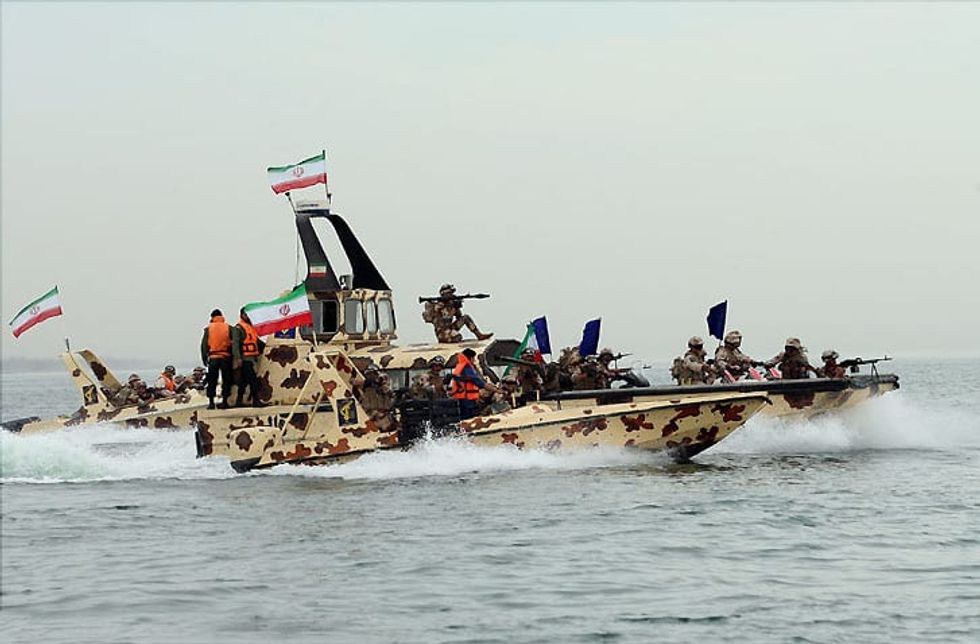 A Task Force Liberty Soldier from 3rd Infantry Division stands guard in an M3A3 Bradley Fighting Vehicle near an Iraqi police checkpoint in Tikrit, Iraq. The Bradley main armament is the M242 25mm (Bushmaster) Chain Gun. The standard rate of fire is 200 rounds per minute, and has a range of 2,000 meters making it capable of defeating the majority of armored including some main battle tanks. (DOD photo)
The Navy put the Bushmaster on ships, and it comprises the main armament of the Cyclone-class patrol craft. Each Cyclone has two of these guns, one of which is paired with a Mk 19 automatic grenade launcher. The guns are also used on other surface combatants as well. The guns can do a lot of damage.
You can see the Mk 38 and the M2 go to work on a speedboat in the video below. One almost an imagine that the Iranian speedboat crews may be asking themselves the question that Harry Callahan told a bank robber to ask himself: "Do I feel lucky?"
Well, do they?