Articles
June 26, 2017 13:55:42 EST
The United States Special Operations Command just tested a high-energy laser on the AH-64 Apache attack helicopter, marking the first time such a weapon has been deployed aboard a rotary-wing aircraft.
---
According to a press release from defense company Raytheon, the test was a complete success, "providing solid experimental evidence for the feasibility of high resolution, multi-band targeting sensor performance and beam propagation supportive of High Energy Laser capability for the rotary-wing attack mission."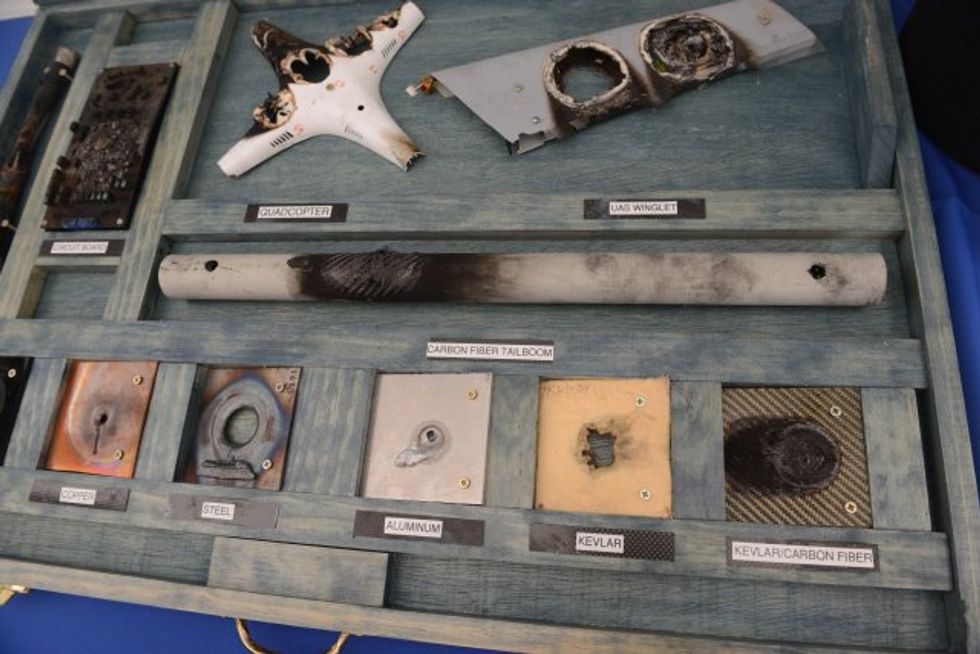 Matthew Ketner, branch chief of the High Energy Laser Controls and Integration Directorate at the Naval Surface Warfare Center Dahlgren Division, Virginia, shows the effects of laser hits on materials during Lab Day in the Pentagon, May 18, 2017. (Photo Credit: Mr. David Vergun (Army News Service))
"This data collection shows we're on the right track. By combining combat proven sensors, like the MTS, with multiple laser technologies, we can bring this capability to the battlefield sooner rather than later," the release quoted Raytheon vice president of Advanced Concept and Technologies for Raytheon Space and Airborne Systems Art Morrish as saying.
The Apache used a HEL mated with a version of Raytheon's Multi-Spectral Targeting System, which combined electro-optical and infrared sensors, against a number of targets. The data from this test will be used to future HEL systems to address unique challenges that stem from their installation on rotary-wing aircraft, including the effects of vibration, downwash, and dust.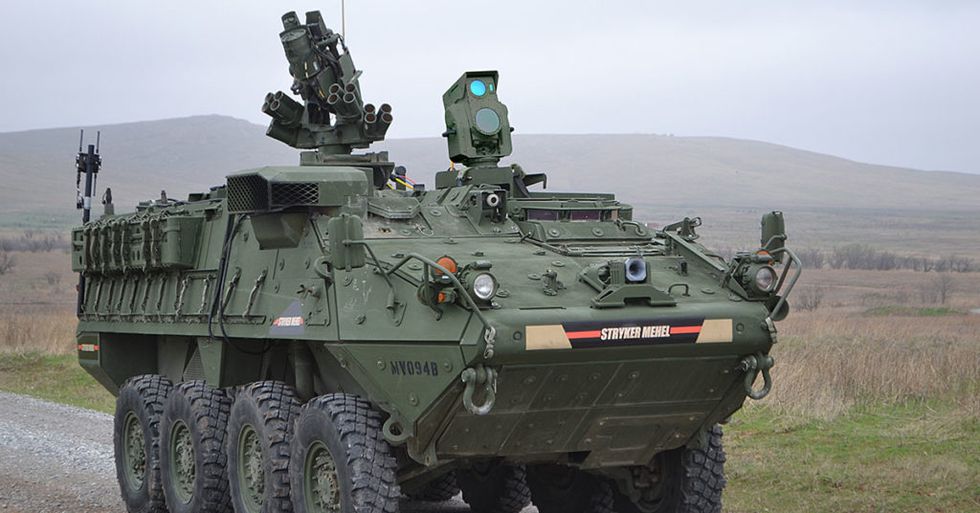 (DOD photo)
The Apache has had laser systems since it entered service in 1984, but the lasers were low-power systems that are used to guide AGM-114 Hellfire air-to-ground missiles. A HEL will have the ability to destroy targets.
An Army release noted that the service has also tested lasers on the Heavy Expanded Mobility Tactical Truck in April 2016 and the Stryker this past February and March. In both cases, the lasers downed a number of unmanned aerial vehicles. The Navy has a laser on board USS Ponce (AFSB(I) 15, formerly LPD 15), which is currently operating in the Persian Gulf.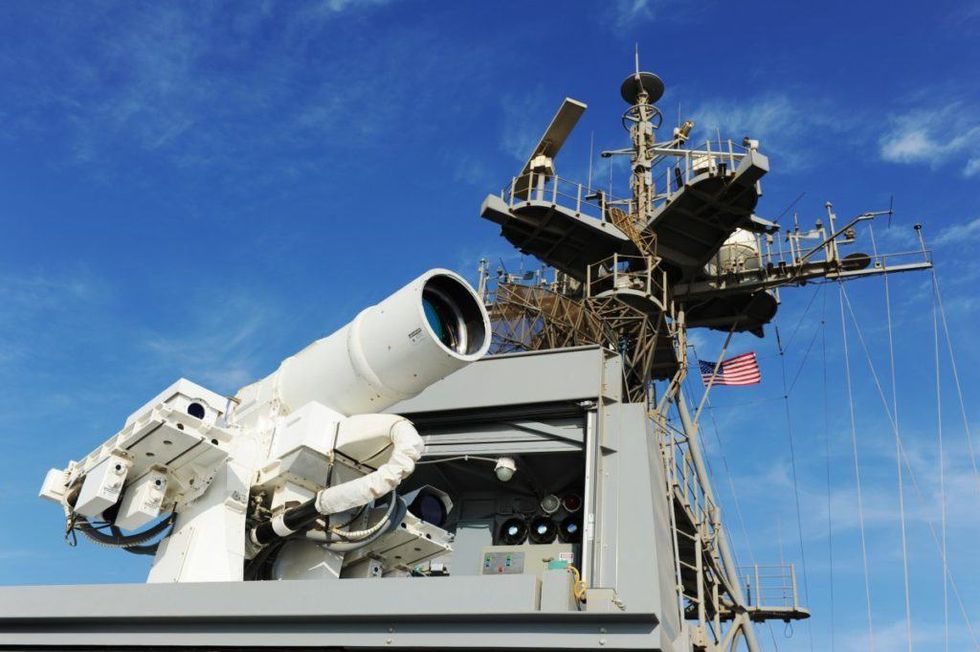 The Afloat Forward Staging Base USS Ponce conducts an operational demonstration of the Office of Naval Research (ONR)-sponsored Laser Weapon System (LaWS) while deployed to the Arabian Gulf. | US Navy photo by John F. Williams/Released
Lasers offer a number of advantages over artillery and missiles. Notably, they are invisible, and the power of the weapon can be adjusted to handle a specific material, like steel plating or Kevlar. HELs can even be set for non-lethal effects on people.