Articles
March 18, 2015 12:26:06 EST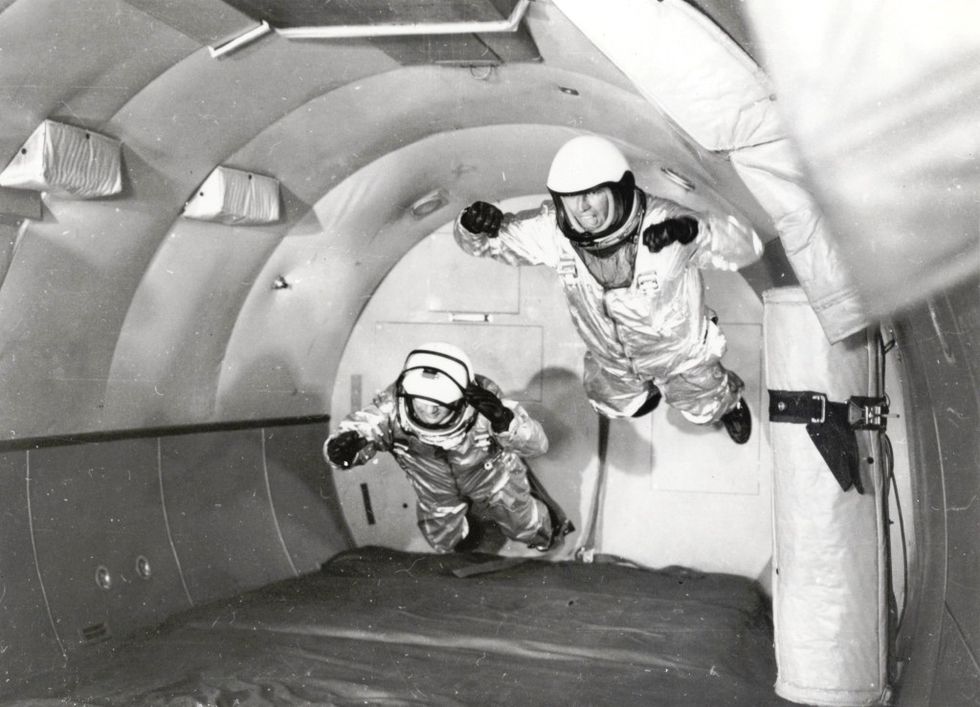 And that's pretty much what happened. At some point in the flight everybody's joy wore off as their inner ears said "WTF?" with all the gyrating and weird sensations. Along with Capt. Shepherd the majority of those in the compartment got airsick, and about three-quarters of the way through the mission all of the engineers were so incapacitated that they were unable to test the fitness equipment.  According to former Reduced Gravity Research Program director John Yaniec, anxiety contributes most to passengers' airsickness. The stress on their bodies creates a sense of panic and therefor causes the passenger to vomit.
The crew chief noticed that I seemed to be doing okay, so he asked if I would jump in and try out the reclined bicycle and the stepper. I did, and we were able to flag that the stepper had a tendency to stick on the down-stroke during zero G.
I'd experience zero G many times before that, but never for 30 seconds at a time. The sensation of being weightless for that long was very cool, relaxing even. Although those suffering airsickness among us certainly didn't feel the same way, before I knew it we'd done 40 parabolas and we were back on deck at Ellington Field.
My flight on the Vomit Comet was among the most memorable experiences of my 20-year Navy career, and I'm glad I got to do it before the "reduced gravity" program was cancelled in 2014, another casualty of NASA's dwindling budget.