Articles
June 27, 2017 23:13:47 EST
From World War II to today, Boeing products have been the backbone of America's strategic bomber force. That long tradition got started, though, with the B-17 Flying Fortress, which was best known for flying the daylight bombing missions against Nazi Germany in World War II.
---
The ultimate form of the B-17 was the B-17G version, which had 13 .50-caliber machine guns, including a twin Bendex turret under the nose, twin turrets on the top, belly, and tail of the bomber, as well as five single machine guns, including two in the wait, two in the cheeks of the plane, and one for the radio operator.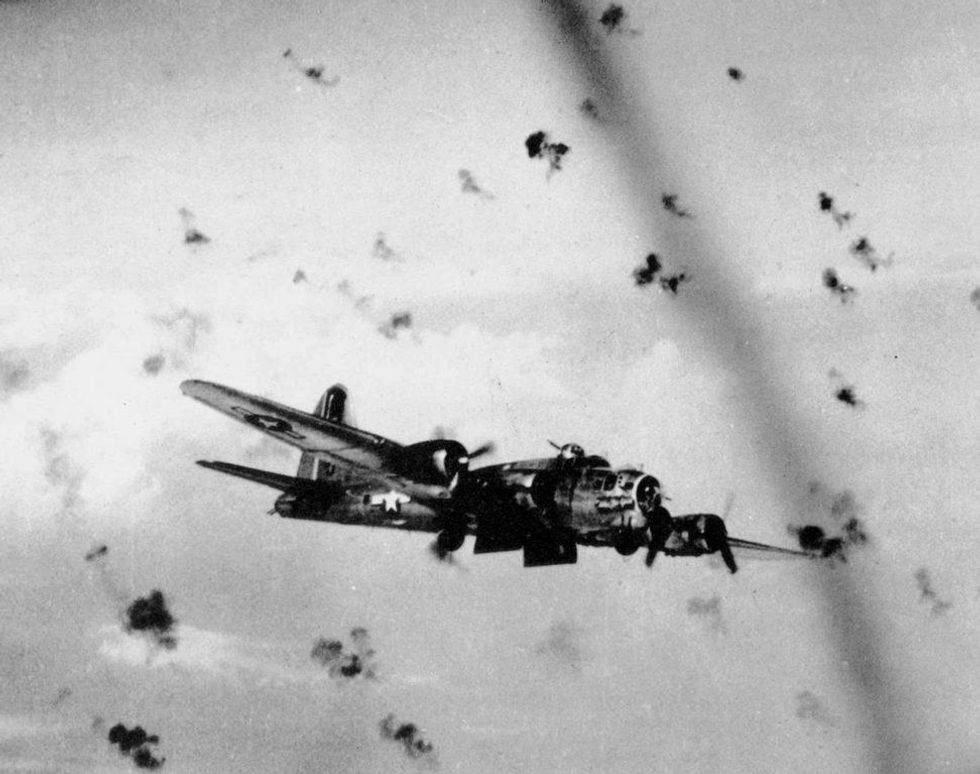 A U.S. Army Air Forces Boeing B-17G Flying Fortress flying through flak over a target. A hit by flak lead to the capture of Brigadier General Arthur Vanaman, placing ULTRA at risk. (U.S. Air Force photo)
With all that firepower and ammo, there was still enough room to carry a large bombload (up to 9,600 pounds). The B-17 also had a lot of reach, with a maximum range of 3,750 miles. With four 1,200-horsepower Wright Cyclone R-1820-97 engines, it could hit 287 miles per hour when running flat-out.
The Flying Fortress saw action from the start of the war — B-17s flying in to Hickam Field on Dec, 7, 1941 came under attack from the Japanese planes at Pearl Harbor. After that day, B-17 production was ramped up until 12,726 of all types were produced until May, 1945.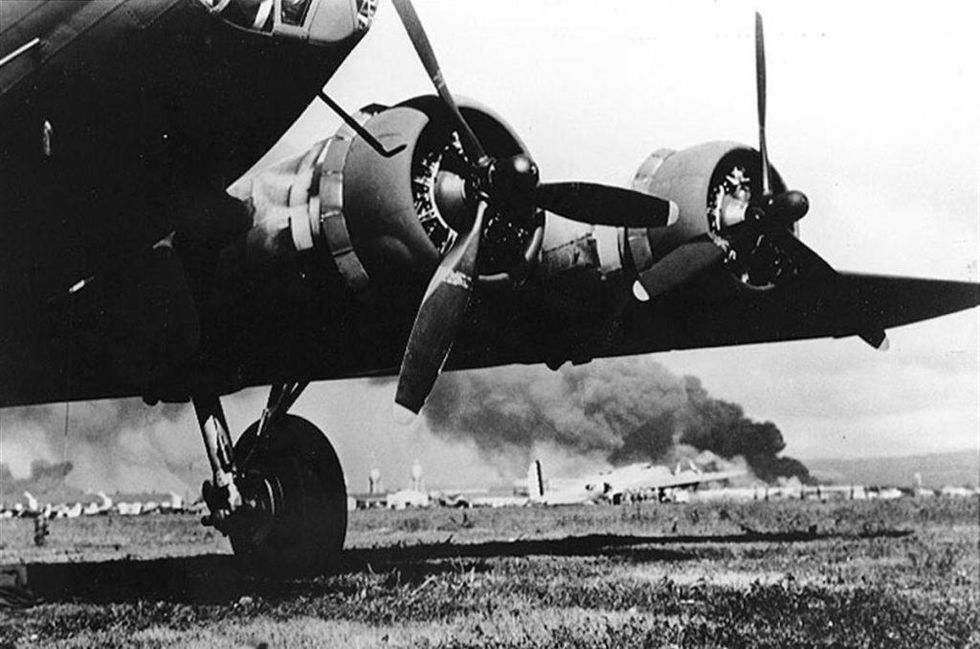 Hickam Field, Hawaii, under attack Dec. 7, 1941. An Army B-17 Fortress is in the foreground. (Photo credit: National Archives)
Aviation historian Joe Baugher notes that the B-17 cost $238,329 in 1943 and 1944 – when they B-17G was being mass-produced. Today, that would be about $3 million per plane – meaning that for the $94.6 million price of one F-35A, the Air Force could buy 31 B-17s!
Today, only 12 of the thousands of B-17s that were built are still airworthy – with another 27 either in museums or being restored. Among those being restored is the only surviving B-17D, "The Swoose," as well as the famous "Memphis Belle."