Articles
March 06, 2017 14:14:49 EST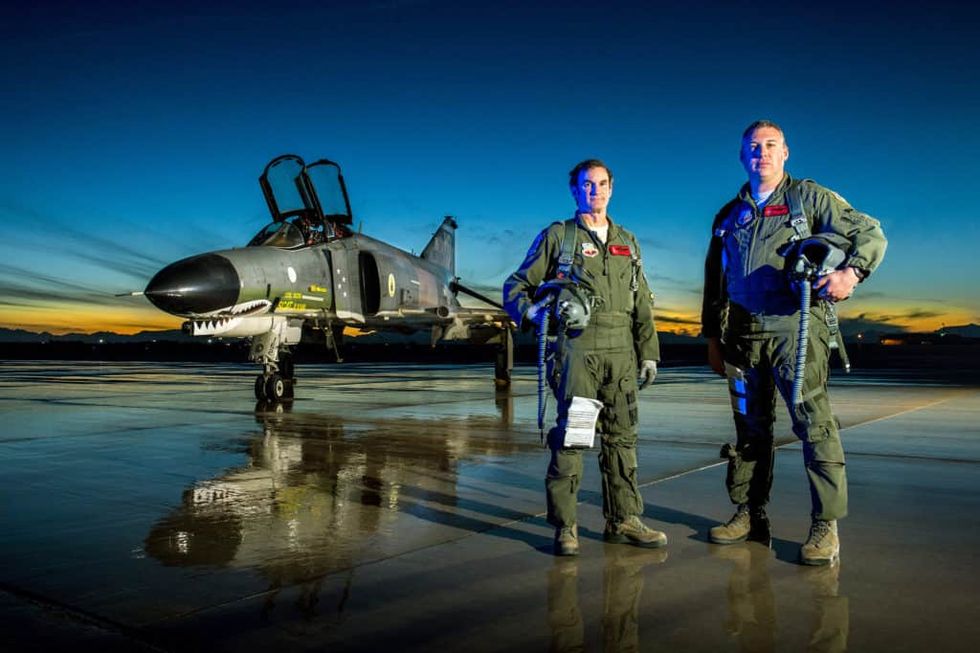 A McDonnell Douglas QF-4 Phantom II of the 82nd Aerial Target Squadron Detachment 1 steaks over the crowd gathered to witness the final military flight of the storied aircraft at Holloman AFB, N.M., Dec. 21, 2016. The F-4 Phantom II entered the U.S. Air Force inventory in 1963 and was the primary multi-role aircraft in the USAF throughout the 1960s and 1970s. The F-4 flew bombing, combat air patrol, fighter escort, reconnaissance and the famous Wild Weasel anti-aircraft missile suppression missions. The final variant of the Phantom II was the QF-4 unmanned aerial targets flown by the 82nd at Holloman AFB. (U.S. Air Force photo by J.M. Eddins Jr.)
Out of nowhere, the sky cracks open and multiple booms shake the ground, buildings and cars, setting off alarms across the base. The concussions signal the F-4s going supersonic high above.
Harkins swoops down out of the sky passing over the crowd multiple times, and makes his final approach. As his wheels touch back to Earth, Harkins enters the history books as the last pilot to fly 1,000 hours in the F-4.
"I can't imagine a better way to go out than with the F-4, it's a special moment and a special jet and then … done," Harkins said. "Although I flew F-16s and I went down to the F-4, but I consider myself going out on top."
As climbs down from his jet he's doused with water from his comrades and sprayed with champagne. In the distance, King lands his F-4 and with the front landing gear touching the asphalt, the history books close on the aircraft's legacy.
But while the Phantom's time in the sky may be over, the tales of its exploits are far from done. For those who flew the F-4, there is always time to wax poetic about the good 'ole days, tearing across the wild blue yonder on "Old Smokey."
AirmanMagazineOnline, YouTube