Articles
May. 17, 2016 01:27PM EST
This is why the MRE is more than just a meal
The military's standard individual field ration, the MRE (Meal, Ready to Eat), is the well-known and much-discussed bag of food eaten by service members of the U.S. military when deployed in combat, to remote locations, or when training in the field. The purpose of the MRE is simple; it serves as nourishment for troops.
---
The MRE can be divisive. Some like them, some hate them but most handle them when we have to. There are ways to deal with a diet of this prepackaged manna. Troops figured this out a long time ago. Creative recipes were conjured to make them taste better and there are literally hundreds of videos about them online. Ask any veteran about them– each will have their own methods.
At face value, the MRE is just a brown plastic bag filled with food, spread packets, and a flameless heater. The individual self-contained meal, however, has emblematic qualities that many may not realize. It is able to withstand cold and hot temperatures. It's durable for long periods of time in the harshest conditions... The MRE is very much a representation of the military veteran.

The MRE is also an unlikely tool used for diplomacy and international relations, where military members from two different nations can establish a friendship by simply exchanging MREs after a long day of combined training.
The MRE is also a symbol of hope. It gives optimism for people of a foreign nation such as Haiti after a devastating earthquake or residents of New Orleans's Lower 9th Ward following Hurricane Katrina. The MRE brings a smile to the face of a child that sometimes can be overlooked, but it represents a beacon of hope when all hope was lost.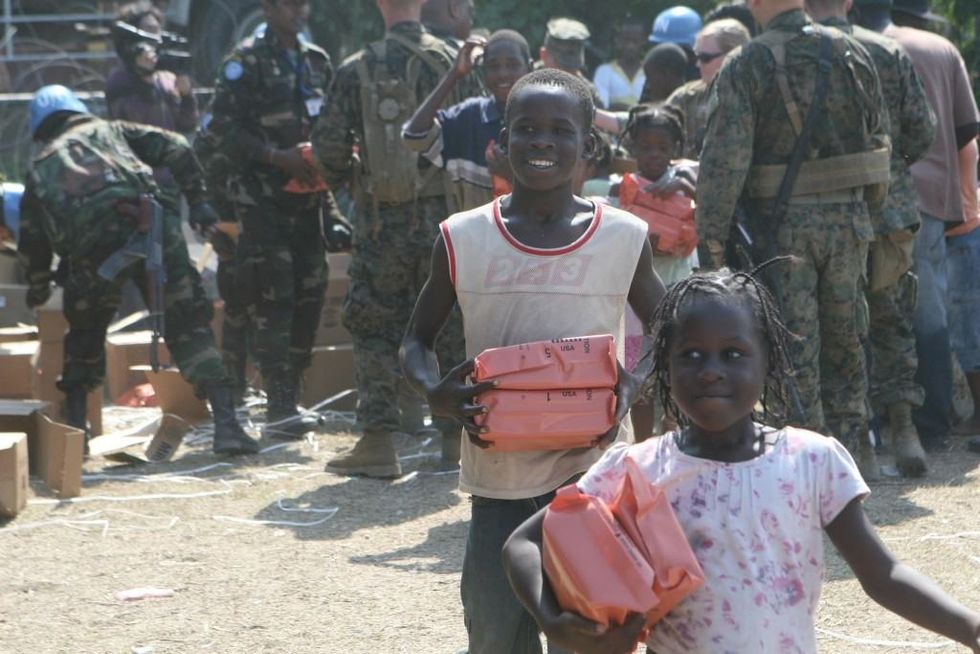 Two Haitian children run back to their families after receiving packages of MREs, while Marines and Sri Lankan United Nations forces hand out food to Haitians Jan. 24, 2010 as part of recovery efforts following a 7.0 earthquake. (U.S. Marine Corps photo by Cpl. Michele Watson)
The MRE brings a sense of family where brothers and sisters in arms can enjoy a meal together even if it's only for a few minutes.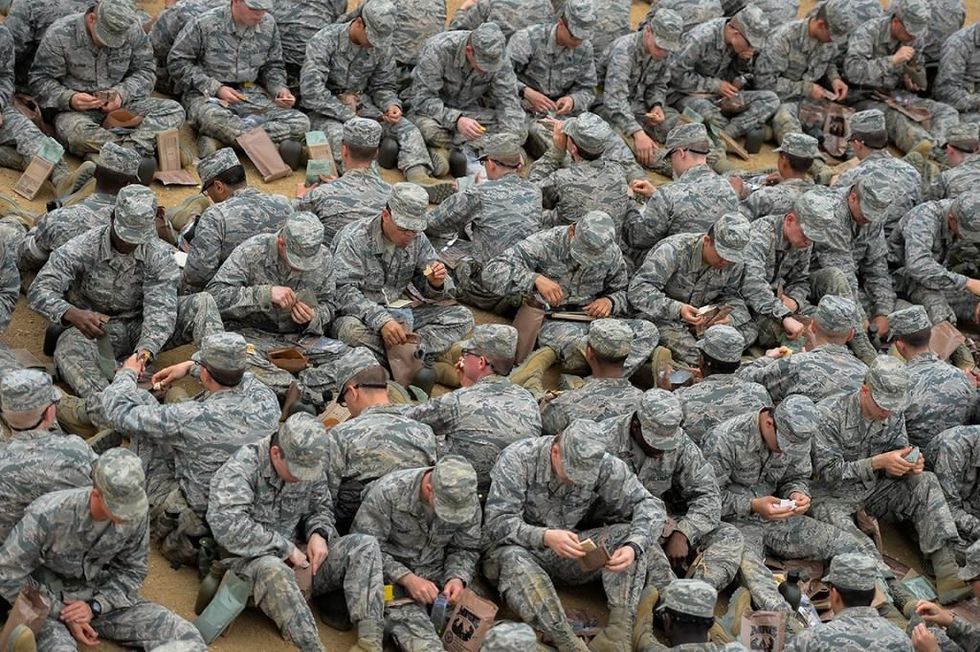 United States Air Force basic trainees eat Meals Ready to Eat, or MREs, for lunch at the Basic Expeditionary Airman Skills Training site at Joint Base San Antonio-Lackland, Texas, April 8, 2015. Known as the "Gateway to the Air Force," all enlisted Airmen complete basic military training at Lackland, where more than 30,000 new Airmen graduate every year. (U.S. Air Force photo by Tech. Sgt. Trevor Tiernan)
MREs also bring a mix of emotions. Feelings like satisfaction, envy, and sadness.
The satisfaction of eating after a long day of training or following a combat patrol. The feeling of envy because your battle buddy's MRE came with a packet of M&Ms or Skittles and you got the gooey energy bar. Sadness stems from the fact that you are eating an MRE on a summer day in a faraway land instead of being home for a poolside BBQ with your family and loved ones.
The MRE serves as a component of business and negotiation skills. Servicemembers learn the aspects of supply and demand via trading MRE contents with a fellow trooper. The MRE is much more than a meal packaged in strong, flexible plastic, it is a simile of military service.
Forrest Gump would always say "Life is like a box of chocolates, you never know what you're gonna get." The classic comparison to life instilled to him by his mama.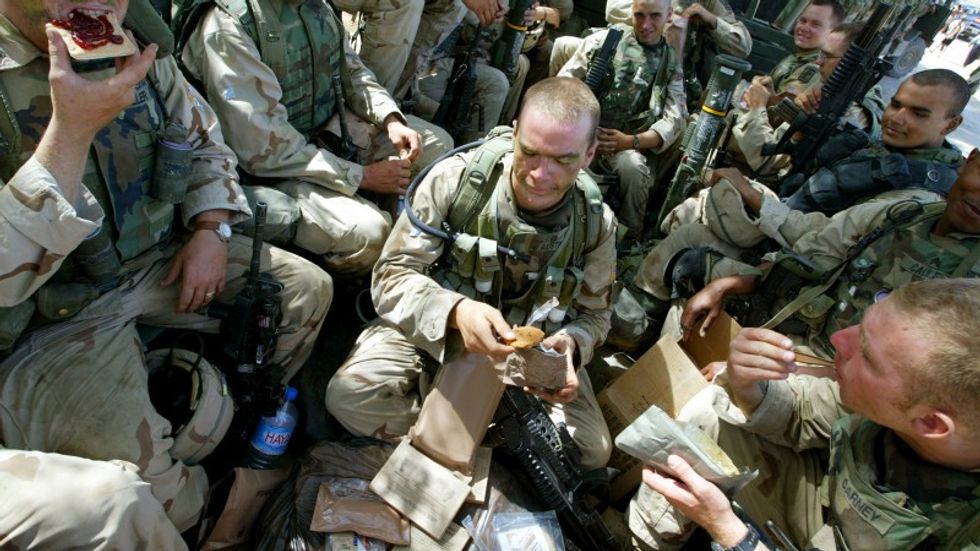 For veterans and their military service, "Life is like an MRE. Some days it's good, some days it's bad, you will certainly not miss them but you will miss the people you shared them with."
Follow Alex Licea on Twitter @alexlicea82