Articles
December 14, 2016 12:55:20 EST
Saudi forces who have been fighting Iranian-backed Houthi rebels in Yemen will now have to find some alternative sources for precision-guided munitions and intelligence.
---
That's because the United States is cutting back on some support for Riyadh due to high-profile strikes that have caused civilian casualties.
According to a report by CBSNews.com, the United States will continue to provide aerial refueling assets for the Saudi-led coalition, and will step up intelligence sharing on threats to the Saudi border.
American training for the Saudi-led coalition is also being adjusted to address concerns about the civilian casualties in the war, which has been raging since March 2015. Other military sales, including a sale of CH-47 Chinook helicopters, will be proceeding as well.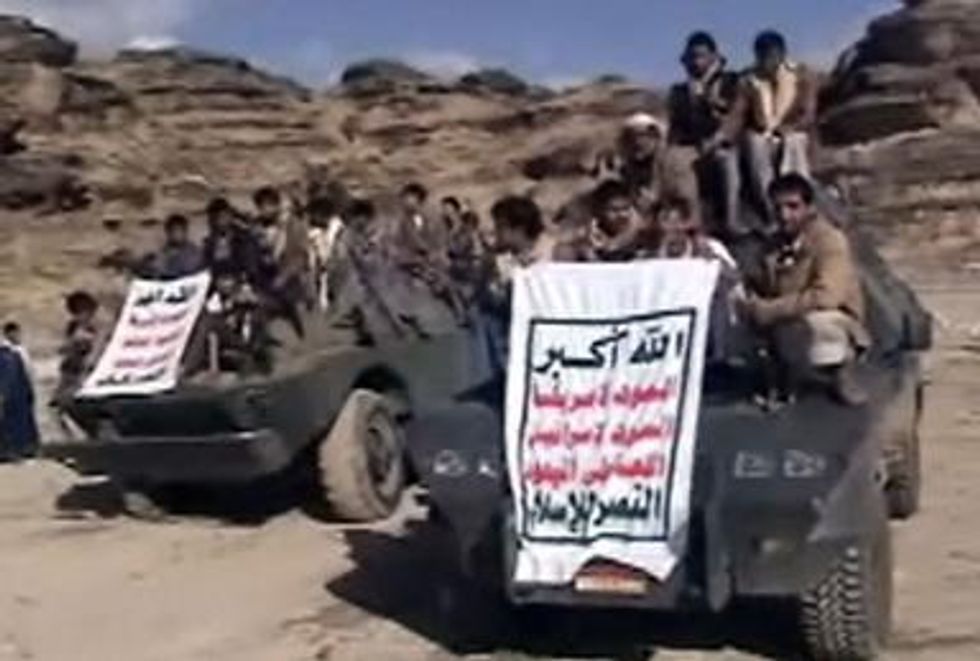 Fighters from the Yemeni rebel group Ansar Allah.
The decision to reduce American support for the Saudi-led coalition came about after the White House ordered a review in the wake of reports that an air strike hit a funeral hall, killing over 100 civilians. Last month, a professor at Columbia University claimed that US personnel aiding Saudi-led anti-Houthi coalition could be guilty of war crimes.
This past October, Houthi rebels were responsible for three attacks on the Arleigh Burke-class guided missile destroyer USS Mason (DDG 87) using Noor anti-ship missiles, an Iranian copy of the Chinese C-802 anti-ship missile. The destroyer USS Nitze (DDG 94) fired Tomahawk land-attack cruise missiles at radar stations controlled by the Houthi in response to the attacks on USS Mason.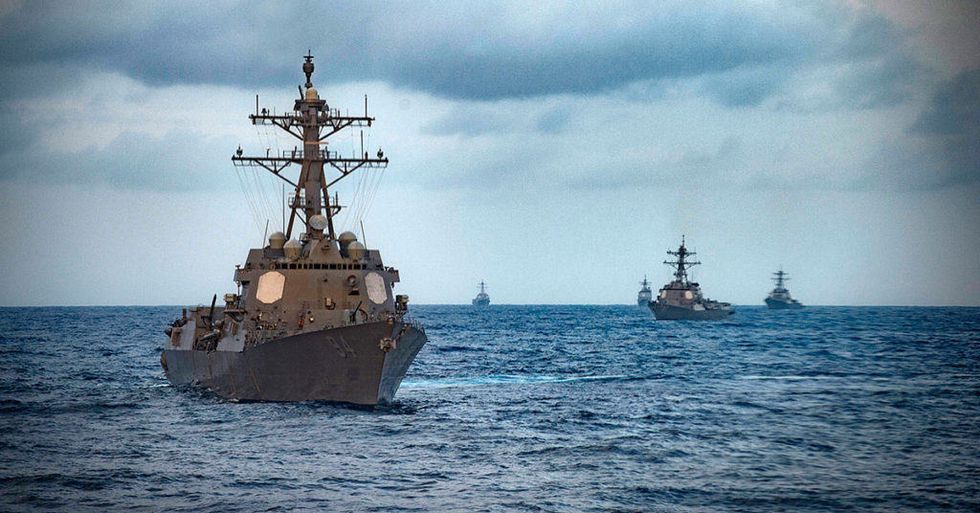 Guided-missile destroyer USS Nitze (DDG 94), front, steams in formation with USS Stout (DDG 56), USS Mason (DDG 87), USS Monterey (CG 61) and USS Roosevelt (DDG 80). The Mason and Nitze have been involved in three missile ambushes by Iran-backed Houthi rebels off the coast of Yemen. (U.S. Navy photo by Mass Communication Specialist 3rd Class Ryan U. Kledzik/Released)
The former U.S. Navy ship HSV 2 Swift was damaged in an attack off Yemen as well, prompting the deployment of USS Nitze, USS Mason, and USS Ponce (AFSB(I) 15) to the waters off Yemen.