Articles
December 19, 2016 15:13:14 EST
When you think of men and women in uniform during the holiday season, it's often a soldier in red from America's Salvation Army ringing a bell in a call for aid to those in need.
---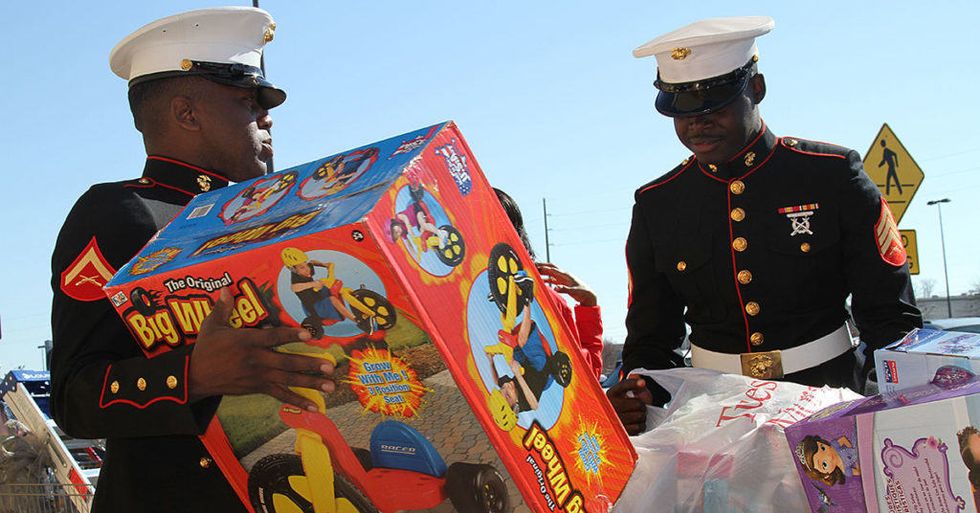 Lance Cpl. Gentres Anderson, from Pensacola, Florida, and Sgt. Sheldon Curry, from Montgomery, Alabama, help bring toys to the donation bins for the Marines' Toys for Tots Program in Montgomery, Alabama, Dec. 13, 2014. (Photo U.S. Marine Corps)
But another service working to bring joy into the lives of those less fortunate has been at it for nearly 70 years, working day and night to solicit and distribute donated toys for young kids who may not have the benefit of a joyful holiday.
The Marine Corps Toys for Tots program was established in 1947 by then-California Marine Reserve Maj. Bill Hendricks and was formally adopted by the Marine Corps a year later.
Officially run by Marine reservists and with help from their Navy brethren, in the years since its founding, Leathernecks have been collecting donations and distributing toys to deserving children throughout the country.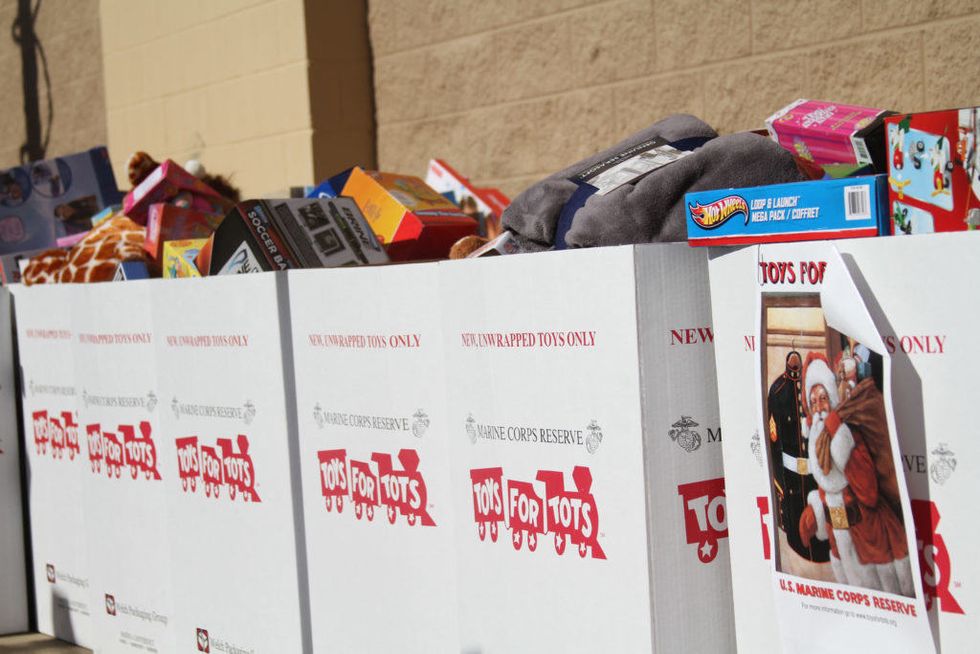 Boxes of toys stand filled to the top with donations for the Toys for Tots Program in Montgomery, Alabama, during the Marines' toy drive Dec. 13, 2014. (U.S. Marine Corps photo)
In 2015, Marines distributed 18 million toys to 7 million kids in 782 communities in all 50 states and the District of Columbia. And Toys for Tots has become as much a Marine Corps tradition as its legendary warfighting capability.
To get a sense of the importance of the program to the Corps, take a look at the video below.