Articles
February 27, 2017 12:15:07 EST
The F-35 is the most expensive military project in history. On Feb. 3, 2017, the Trump Administration announced that 90 F-35As would be bought.
---
According to a report by the Daily Caller, the $8.5 billion deal saved taxpayers almost $740 million in costs — a cost of $94 million per aircraft.
The F-35A is arguably the simplest of the three variants, taking off and landing from conventional runways on land. The F-35B, being purchased by the Marine Corps, is a V/STOL (for Vertical/Short Take-Off and Landing) aircraft that required a lift fan and vectored nozzle. The F-35C is designed to handle catapult takeoffs and arrested landings on the aircraft carriers of the United States Navy.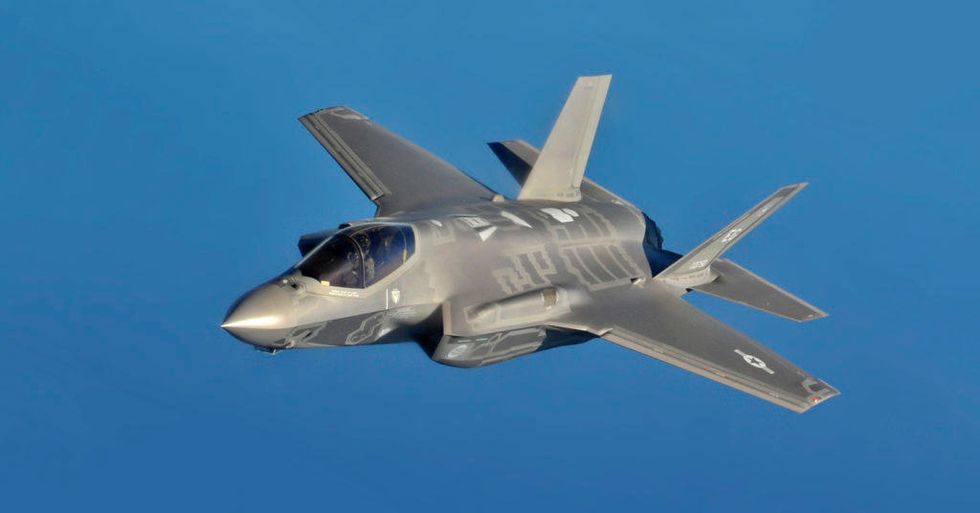 The F-35. (Photo by Master Sgt. Donald R. Allen. (Cropped)
The increased production of the F-35 has helped knock the production cost down. An October 2015 article by the Daily Caller noted that per-unit costs of the Zumwalt-class destroyers skyrocketed after the production run was cut from an initial buy of 32 to the eventual total of three.
Earlier this year, the F-35A took part in a Red Flag exercise at Nellis Air Force Base near Las Vegas, Nev., and posted a 15 to 1 kill ratio, according to reports by Aviation Week and Space Technology. BreakingDefense.com reported that the F-35A had a 90 percent mission capable rate, and that in every sortie, the key systems were up.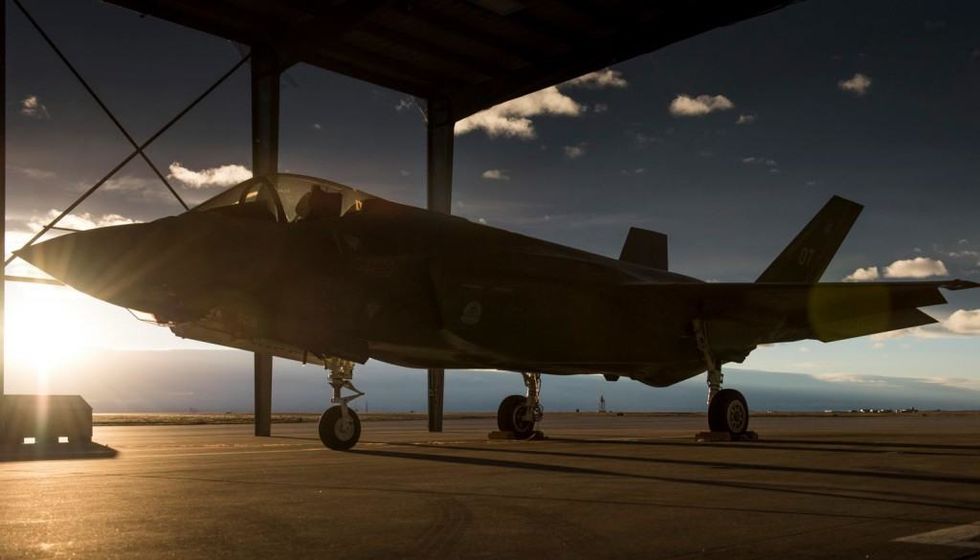 An F-35A Lightning II parks for the night under the sunshades at Mountain Home Air Force Base, Idaho, Feb. 18, 2016. The F-35's combat capabilities are being tested through an operational deployment test at Mountain Home AFB range complexes. (U.S. Air Force photo by Senior Airman Jeremy L. Mosier)
So, with these details in mind, take a look at this video Vox released on Jan. 26 of this year, before the announcement of the contract, and before the F-35s did some ass-kicking at Red Flag.