Articles
May 04, 2020 06:03:00 EST
Let's face it, sometimes, the military gets stuck with bad planes. We're talking real dogs here.
---
One of the worst jets was bought by the U.S. Navy and lasted just over a decade between first flight and being retired.
The plane in question was the Vought F7U Cutlass. To be fair, it was better than Vought's last two offerings to the Navy. The F5U "Flying Flapjack" was a propeller plane that never got past the prototype stage. The F6U Pirate was underpowered and quickly retired.
But pilots grew to hate the Cutlass.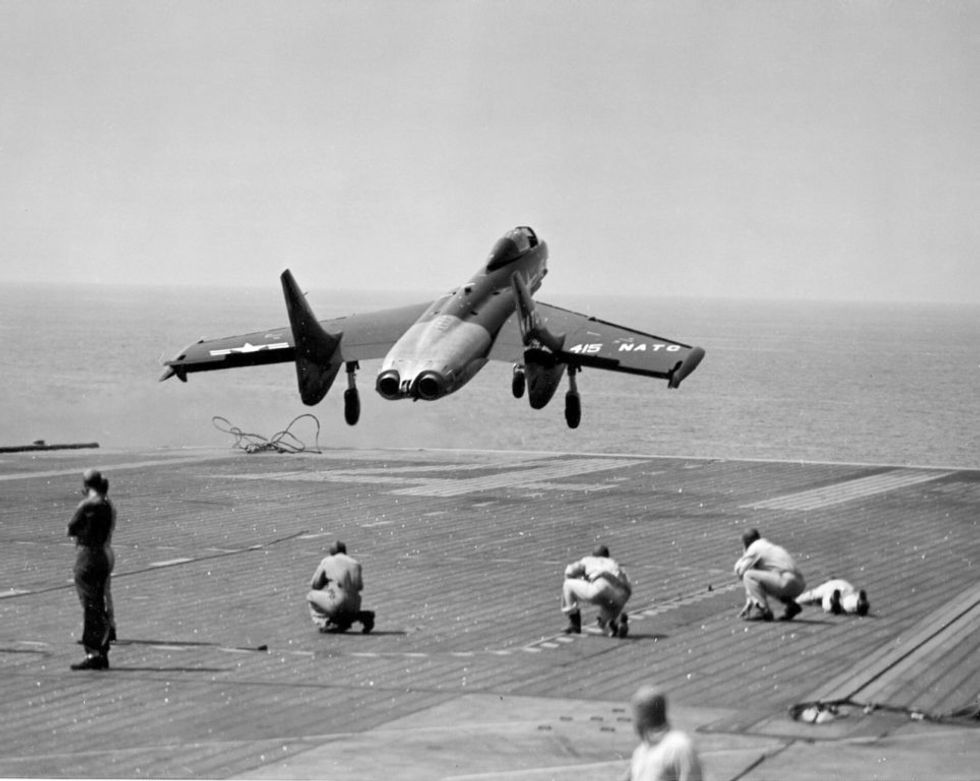 A F7U takes off from USS Midway (CVB 41). (US Navy photo)
According to Air and Space Magazine, the Cutlass had such a bad reputation that a pilot quit the Blue Angels when he was told that was the plane they would fly. It was underpowered – and badly so. The Navy had wanted an engine providing 10,000 pounds of thrust – but the Cutlass engines never came close to that figure.
The nose gear also had a habit of collapsing. The hydraulic system had more leaks than you'd find in a nursery with low-cost diapers. Not mention that this plane was a bear to fly.
Over 25 percent of all Cutlasses ever built were lost in accidents, according to the National Naval Aviation Museum.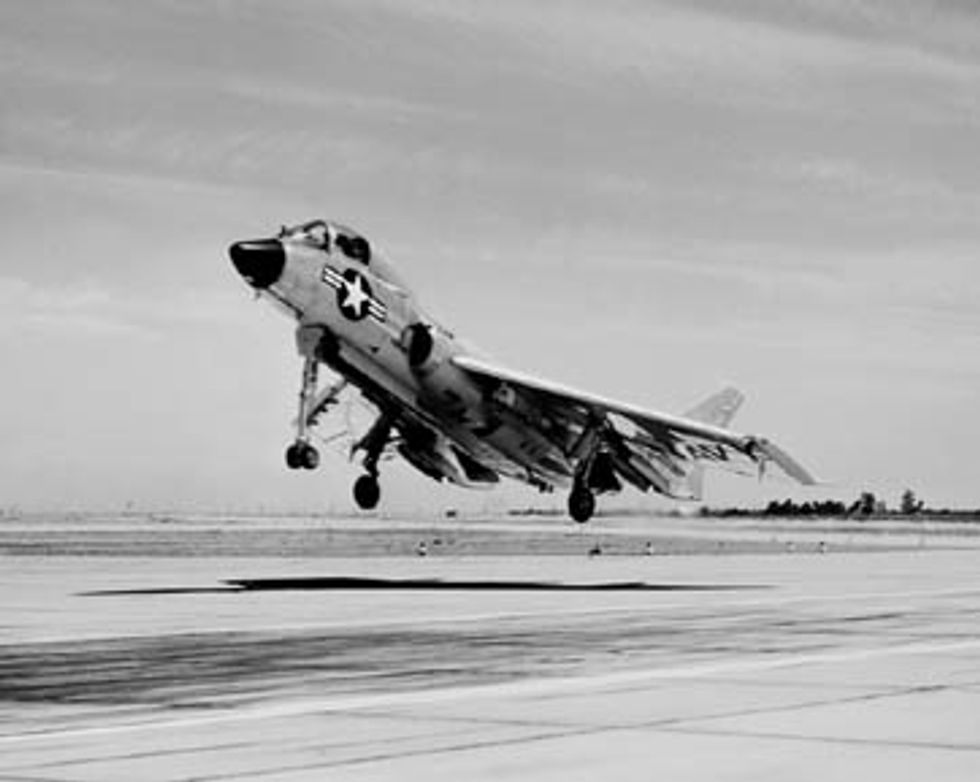 A F7U comes in for landing. Note the overly long nose wheel. That got some pilots killed. (NASA photo)
Now, the Cutlass did achieve one significant milestone: It was the first naval fighter to deploy with the Sparrow air-to-air missile. That, combined with four 20mm cannon, made for a relatively well armed plane.
The Cutlass also was modified for ground-attack, but the order was cancelled.
Much to the relief of pilots who had to fly it, the F7U Cutlass was retired in 1959, replaced by the F8U Crusader, later to be known as the F-8 Crusader.
The Sparrow, the new armament for the Cutlass, went on to have a long career with the U.S. military, serving as a beyond-visual range missile until the 1990s, when the AIM-120 AMRAAM replaced it.