Articles
February 10, 2016 17:56:22 EST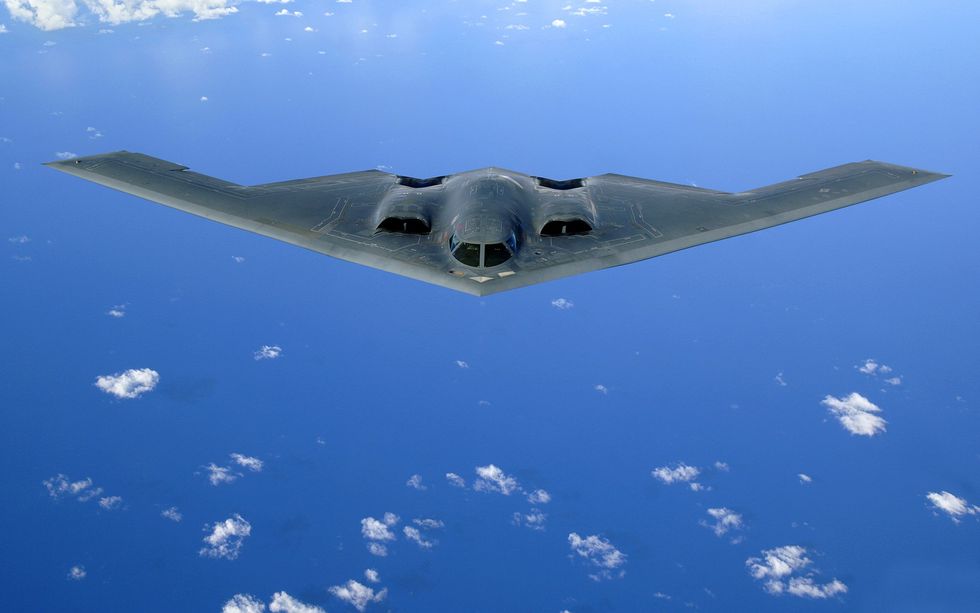 Photo by Jordon R. Beesley | US Navy
The B-61 Mod 12 is an ongoing modernization program which seeks to integrate the B-61 Mods 3, 4, 7 and 10 into a single variant with a guided tail kit. The B-61 Mod 12 is being engineered to rely on an inertial measurement unit for navigation.
In addition to the LRSO, B83 and B-61 Mod 12, the B-2 will also carry the B-61 Mod 11, a nuclear weapon designed with penetration capabilities, Air Force officials said.
The LRSO will replace the Air Launched Cruise Missile, or ALCM, which right now is only carried by the B-52 bomber, officials said.
Alongside its nuclear arsenal, the B-2 will carry a wide range of conventional weapons to include precision-guided 2,000-pound Joint Direct Attack Munitions, or JDAMs, 5,000-pound JDAMs, Joint Standoff Weapons, Joint Air-to-Surface Standoff Missiles and GBU 28 5,000-pound bunker buster weapons, among others.
The platform is also preparing to integrate a long-range conventional air-to-ground standoff weapon called the JASSM-ER, for Joint Air-to-Surface Standoff Missile, Extended Range.
The B-2 can also carry a 30,000-pound conventional bomb known as the Massive Ordnance Penetrator, Mickelson added.
"This is a GBU-28 (bunker-buster weapon) on steroids. It will go in and take out deeply buried targets," he said.