Articles
March 07, 2016 19:02:28 EST
The United States dropped two nuclear bombs on Japan in August of 1945, attacks that convinced the Japanese leadership to surrender by destroying the cities of Hiroshima and Nagasaki and killing 120,000 people, most of them civilians.
---
Tsutomu Yamaguchi has the dubious distinction of having been within two miles of both blasts.
Yamaguchi designed tankers for Mitsubishi Heavy Industries. He was in Hiroshima on Aug. 6, 1945  finishing up a three-month business trip to the shipyards there when he heard the low, distinctive drone of a bomber overhead.
"It was very clear, a really fine day, nothing unusual about it at all," he said in 2005. "I was in good spirits. As I was walking along I heard the sound of a plane, just one. I looked up into the sky and saw the B-29, and it dropped two parachutes. I was looking up at them, and suddenly it was like a flash of magnesium, a great flash in the sky, and I was blown over."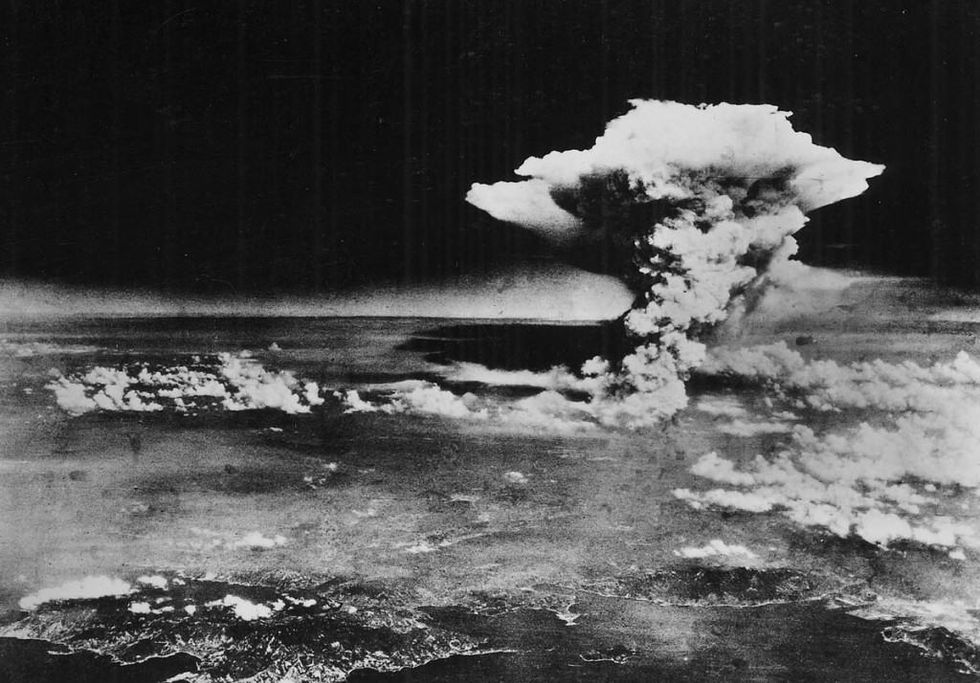 The nuclear cloud spreading over Nagasaki on Aug. 9, 1945. Photo: Hiromichi Matsuda via Public Domain
Again, Yamaguchi was less than two miles from the bomb when it detonated. The second blast blew off his bandages and severely injured the formerly skeptical director he'd been talking to.
This time, the hospital that had treated Yamaguchi was destroyed so he simply ran home. He sheltered there, dazed by a bad fever until Aug. 15 when he heard that Japan had surrendered.
Yamaguchi went on to become an advocate against nuclear proliferation. In 2010 he died of cancer.