Articles
February 20, 2017 11:04:05 EST
[brid video="115225" player="7965" title="Harrier pilot lands stool landing gear failure"]When Marine Corps Capt. William Mahoney took off for a routine training flight on June 7, 2014, he was probably just expecting to fly a few hundred miles and use some missiles to shoot down alien spacecraft (...because we get our entire understanding of Marine Corps aviation from Independence Day).
---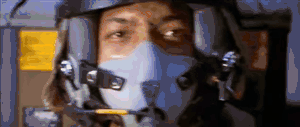 If you don't recognize this scene, you aren't a good American. If you're not currently Googling President Bill Pullman's speech right now, you're also not a good American. (GIF: 20th Century Fox Trailer for "Independence Day")
But what Mahoney didn't know was that his AV-8 Harrier had a landing gear problem that wouldn't become apparent until the jet alerted him to it in the air.
He flew past the control tower on the USS Bataan and asked the people there to take a look. They let him know that his front landing gear wasn't down.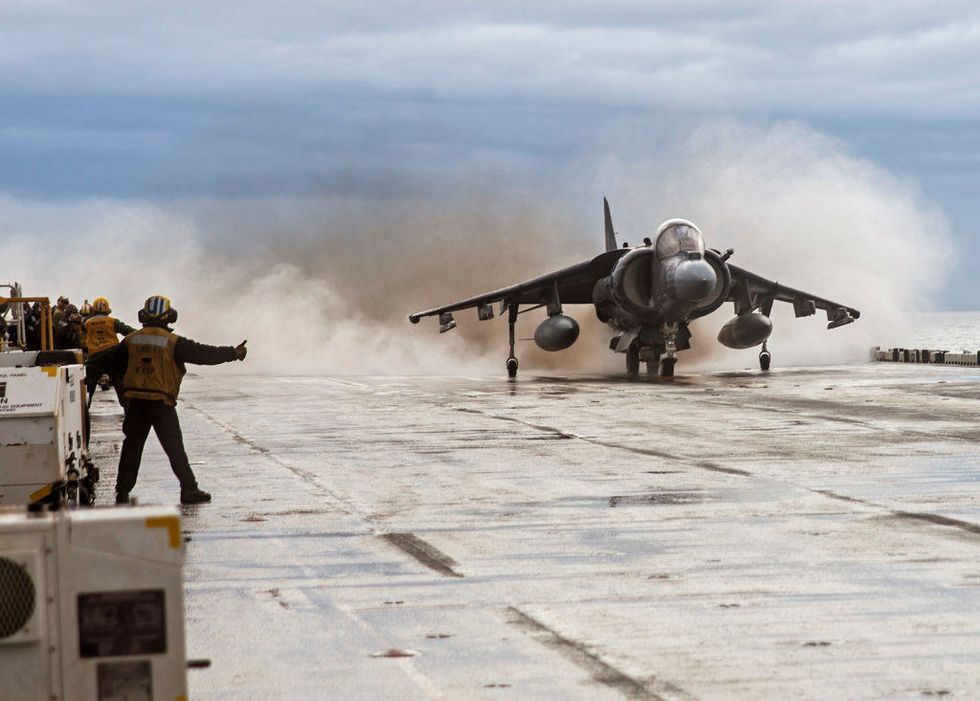 Pilots prefer to have all four landing points working properly. (Photo: U.S. Navy Seaman Levingston Lewis)
For those who aren't aware, the front landing gear is very important on all aircraft. Jump jets are less susceptible to problems from landing without gear than other aircraft are, but it's still a very dangerous gamble.
Luckily, the other pilots on the Bataan had a bold idea.
Wait, "crazy" isn't spelled B-O-L-D.
The crew ran a very nice, custom stool out to the deck and chained it down. Mahoney then flew his jet very slowly toward the stool and bounced the nose of it.
Jet stools can't rest on steel decks, Barbara. (GIF: U.S. Marine Corps Sgt. Alisa Helin)
Yeah, he bounces the nose of his multi-million dollar jet on a what is basically a well-dressed stool.
But it worked. Mahoney took a second to breathe and remember how to turn his jet off, and then climbed out to the general praise of his shipmates. You can see the whole landing and an interview with Mahoney in the video at the top.