Articles
August 10, 2017 13:05:34 EST
If you've ever surfed the internet looking for military rap songs, chances are you've come across the unique sound of "The Marine Rapper."
---
Known for sporting a red mohawk and wearing an American flag bandana, TMR served 10 years in the Marine Corps as a Combat Correspondent where he earned a Combat Action Ribbon and two Navy and Marine Corps Achievement Medals during his service.
After successful tours in Iraq and Afghanistan, TMR left the Marine Corps in February 2014. After entering back into civilian life, TMR began focusing on music as a profession and for cathartic expression.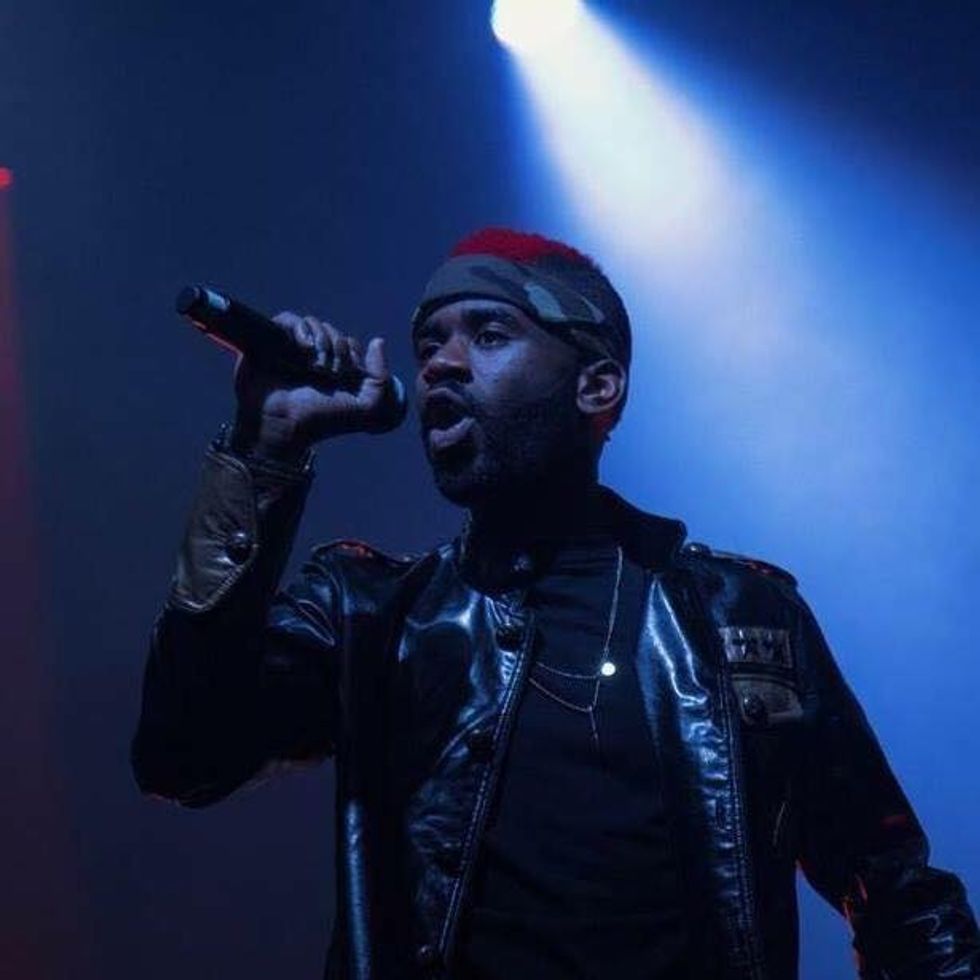 TMR has performed and hosted numerous live shows from Los Angeles to San Diego. (Source: The Marine Rapper)
Since then, TMR's music has been featured on the Range 15 Movie Soundtrack, the Oscar Mike TV series on Go90 network, and Apple Music.
"Star-Spangled Banger has many meanings," TMR tells WATM. "It is a new Star-Spangled Banner, it is my moniker and a way of saying veterans made a banger."
TMR's music recounts personal war stories over hip-hop and rock inspired beats. He strives to motivate others and to use his rhythmic talents to immortalize his fallen brothers and sisters through music.
Check out The Marine Rapper's music video to watch "Star-Spangled Bangar" for yourself.
(YouTube, The Marine Rapper)