Articles
December 29, 2016 09:44:45 EST
Ray Allen, a 10-time NBA All-Star, recently participated in a USO holiday tour with Chairman of the Joint Chiefs of Staff Gen. Joseph Dunford. On this tour, the athlete, along with other celebrities, visited service members in Turkey, Qatar, Afghanistan, and Germany.
---
Now back in the states, Allen has spoken about much the trip meant to him, both as the son of an Air Force metals technologist and as a retired athlete.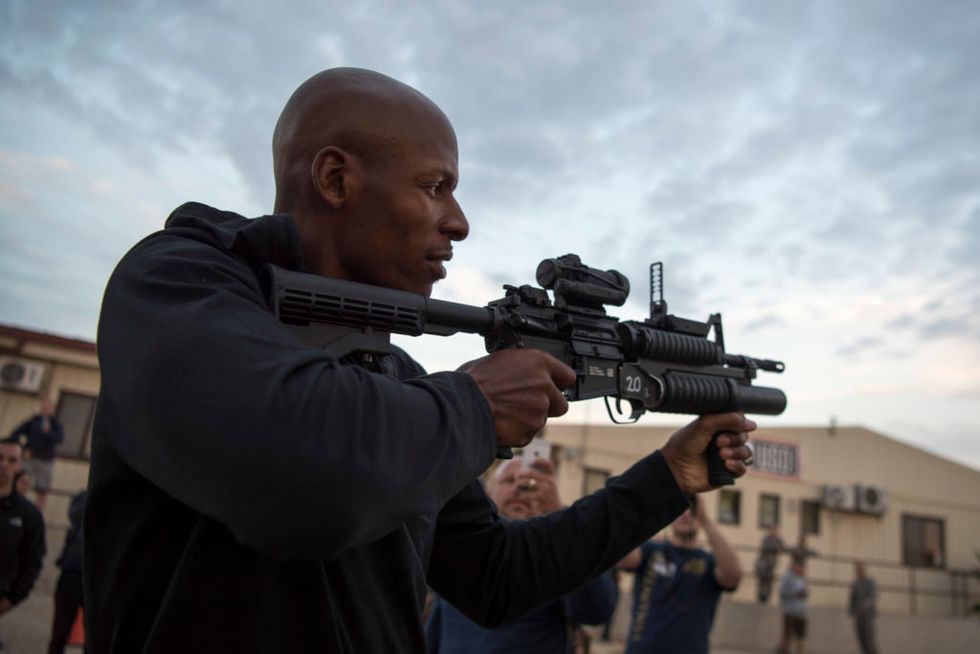 NBA Legend Ray Allen meets with service members during a troop engagement at Incirlik Air Base, Dec. 5, 2016. (Photo: Navy Petty Officer 2nd Class Dominique A. Pineiro)
One of the topics Allen touched on during an interview with Sports Illustrated was the way military terms pop up in sports discussions, even though they don't really fit:
In the NBA, often times we'll be in the locker room and we'll talk about "going to war" and "going into battle" and "being in the foxhole," all these terminologies that we equate with being at war. I have such a greater appreciation for the conflicts going on around the world, now I try to not use those terms out of respect.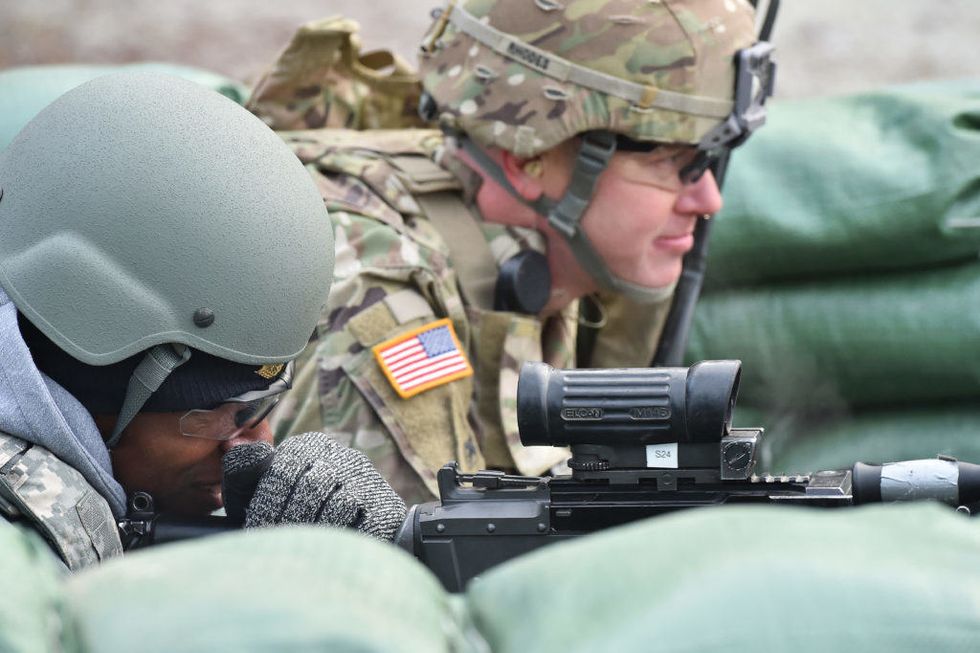 NBA legend Ray Allen, left, fires an M240 machine gun at the 7th Army Training Command's Grafenwoehr Training Area during this year's USO Holiday Tour, Grafenwoehr, Germany, Dec. 8, 2016. (Photo: U.S. Army Visual Information Specialist Gertrud Zach)
Allen also told SI about how a comment from Dunford helped him appreciate the military's expeditionary mindset, and how service members are constantly working to make sure that conflicts rarely come to American shores:
One of the things that General Dunford said that resonated with me was, "We're over here at war, my job is to make sure that we have all away games." So when I got back on U.S. soil, I thought about how privileged we are.
While
speaking to USA Today
, the NBA player took a moment to discuss how different life is in a combat zone, but that being there with professional warfighters made him feel safe:
"I (felt) more protected than I've ever felt in my life, being on that tour. I had some bad guys with me. Guys who knew how to handle weapons, that had been in combat. I'm looking to my left and right, and I'm like 'I'm safe, I feel good about where I am, because these guys know what they're doing.' And that's what I want to tell everybody, any athlete, from the NBA to baseball to football...join up with the USO and take a tour. It'll give you a greater perspective on war, it'll give you a greater perspective on the people that are fighting the war."