Articles
June 22, 2017 07:01:55 EST
One of the world's most reliable military workhorse aircraft is getting a makeover that emphasizes beefed-up special operations for an international market.
---
On June 20th, at the Paris Air Show, executives with Lockheed Martin Corp. presented the C-130JSOF, a variant of the C-130J Super Hercules built for intelligence, surveillance and reconnaissance, armed overwatch, and on-demand forward aerial refueling, among other features.
Painted a stealthy black, the aircraft is depicted in promotional materials targeting tanks from the air, dropping parajumpers, and swooping low for exfiltration operations.
Tony Frese, vice president of business development for Air Mobility and Maritime Missions for Lockheed Martin Aeronautics, said the concept for the aircraft variant is built on experience and feedback from customers on how they use the Super Hercules.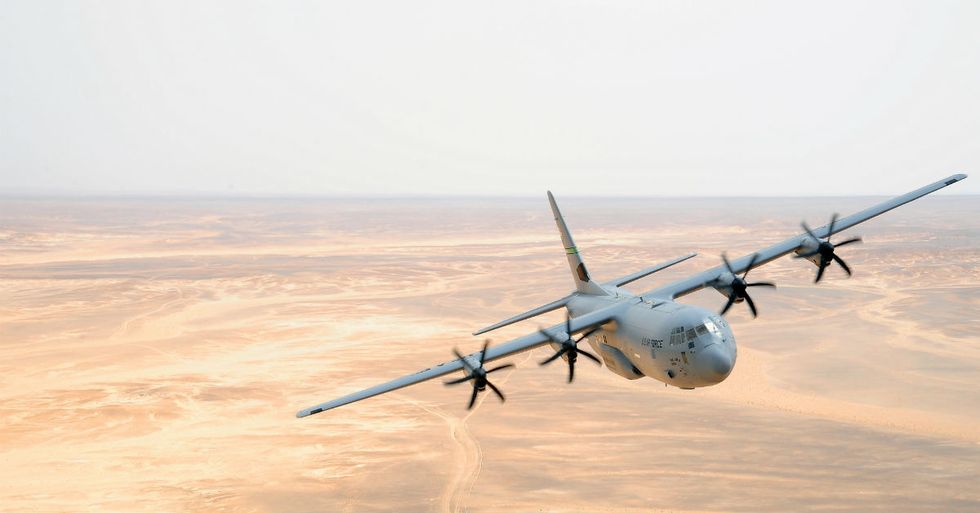 C-130J Hercules soars over Jordan. USAF photo by Staff Sgt. Brigitte N. Brantley.
"It is in the world of special operations and special missions the true versatility of the C-130J is on display, accrued day after day in life and death situations," he said. "In more than 50 years, the C-130 has been synonymous with special operations and special missions."
The United States already uses the C-130 for special operations, with purpose-built American configurations including the MC-130E/H Combat Talon, flown by the Air Force and used for airdrop, special ops helicopter in-flight refueling, and psychological operations, and the MC-130J Commando II, flown by Air Force Special Operations Command.
The new SOF aircraft is the first time a purpose-built configuration has been made available for the international market, Frese said.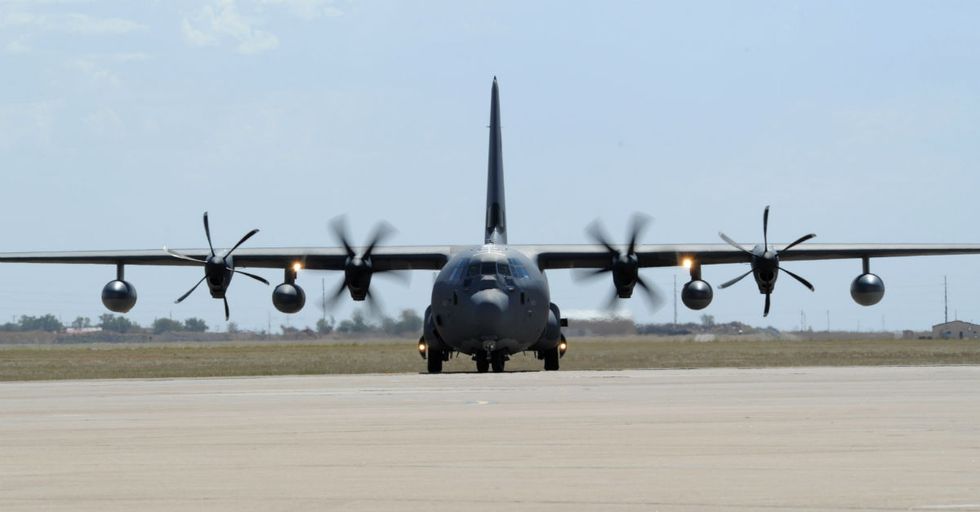 MC-130J Commando II. USAF photo by Senior Airman James Bell.
Lockheed expects interest from nations in the Pacific and Middle East, he said, and anticipates building 100 to 200 of the aircraft for international buyers. As is standard practice, all international sales of the aircraft would have to be approved by the US government.
While standard configurations of the C-130J sell for roughly $70 million, Frese said this aircraft would likely start in the mid-$80 million range, with more for additional modifications.
"We understand the world we live in today is increasingly unpredictable," he said. "Our operators, current and potential, tell us they need to support their special ops forces with a solution that is reliable, affordable and effective and, in this case, proven to support special operations in the sky and on the ground."