Articles
June 09, 2017 17:00:12 EST
America has seen some supersonic strategic bombers serve. Notable among these is the FB-111A Switchblade and the B-1B Lancer. But one bomber blazed the trail for these speedsters with a pretty huge payload.
---
The Convair B-58 Hustler was the first operational supersonic strategic bomber in American service. Aviation historian Joe Baugher noted that Strategic Air Command was looking for a high-performance bomber.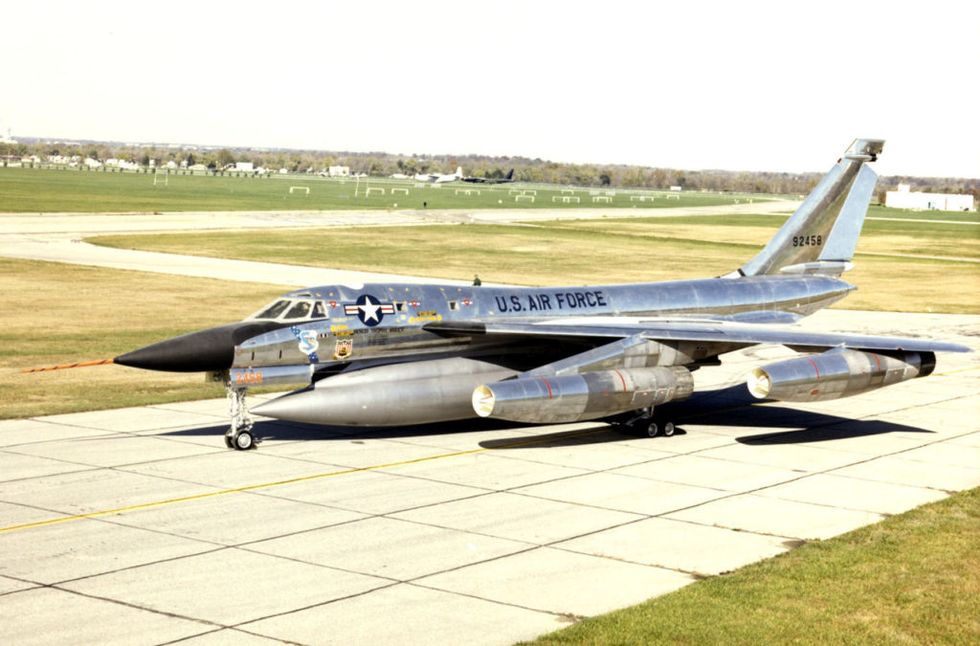 Convair B-58 Hustler at the National Museum of the United States Air Force. (U.S. Air Force photo)
The B-58 made its first flight in 1956, but didn't enter service with the Strategic Air Command until 1960, due to a number of hiccups, and wasn't ready to stand alert until 1962. However, when the bomber entered service with the 43rd Bomb Wing, it was soon proving it had a lot of capability.
However, in 1961 and 1962, even as it dealt with the teething problems, it set numerous aeronautical records. The plane had a top speed of Mach 2.2 at high altitude, a maximum range of 4100 nautical miles, could carry five nuclear bombs (it never had a conventional weapons capability), and reached an altitude of 85,360 feet.
It also had a M61 Vulcan cannon in the tail with 1,200 rounds of awesome.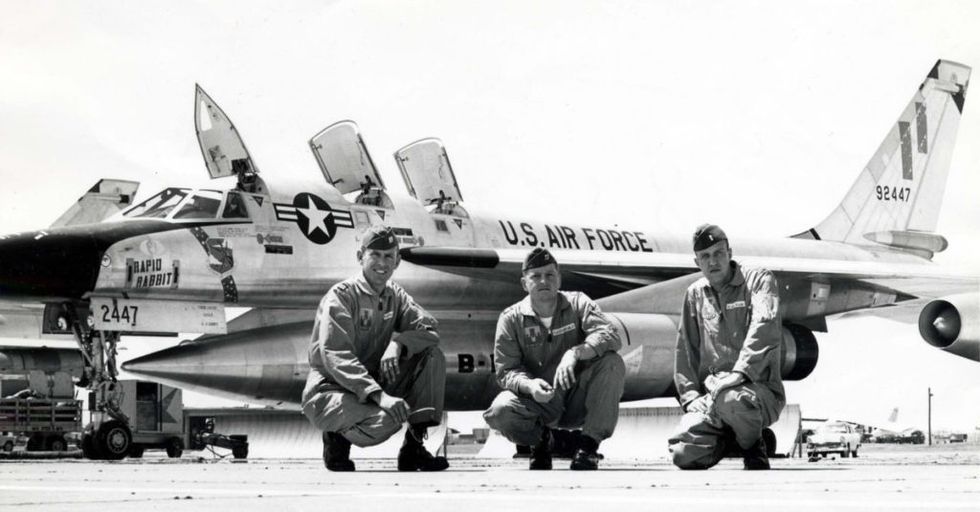 Hustler memorial plaque in Memorial Park at the National Museum of the U.S. Air Force. (U.S. Air Force photo)
Ultimately, the B-58 was retired, and replaced by the FB-111A. The FB-111A not only was supersonic, but it was able to operate at low altitudes and carry conventional bombs – addressing the B-58's two shortcomings.
Most B-58s went to Davis-Monthan Air Force Base where they entered the boneyard and were eventually scrapped.