Articles
November 04, 2015 10:16:06 EST
The true story of Garlin Murl Conner's heroism in the face of a Nazi onslaught might have gone to the grave with the soft-spoken Kentucky farmer if not for a chance phone call from another military man trying to piece together the last days of his uncle's life.
---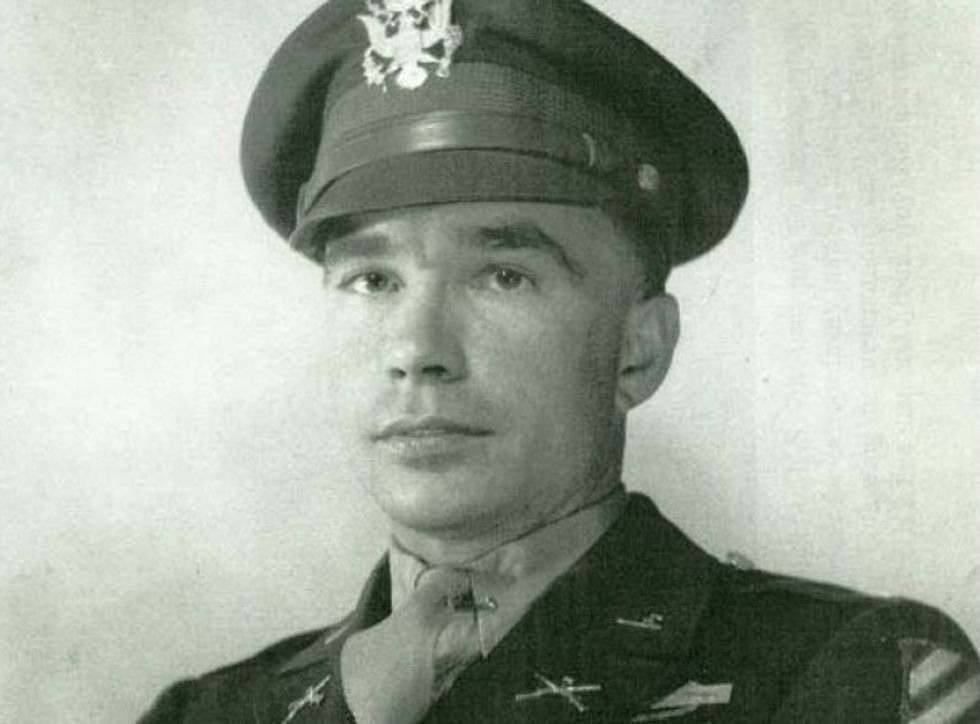 Conner's story was revealed when Chilton, shown here as a boy with his uncle, Army Pfc. Gordon Wesley Roberts, sought to find out what happened to his relative. Photo Courtesy Richard Chilton
Chilton's application in 1997 on behalf of Conner was rejected. An appeal supported by the Kentucky Department of Veterans Affairs three years later was similarly nixed. But Shepherd and his team, with the help of Rep. Ed Whitfield, R-Ky., managed to find duplicate documents in which soldiers attested to Conner's exploits in the National Archives.
Shepherd's team took those papers and the recommendation of Ramsey, now 96, to federal court in 2009, seeking to have the Army re-examine the application. District Judge Thomas Russell rejected the motion, noting the seven-year Statute of Limitations had passed since the last appeal. But his reluctance was clear in his decision, in which he said a technicality should not diminish Conner's "extraordinary courage and patriotic service." Shepherd said Russell's words helped set the table for an appeal to the 6th Circuit Court of Appeals.
In a dramatic proceeding in the Cincinnati court, the three-judge panel heard all the testimony about Conner's actions, and the courtroom was stunned when Assistant U.S. Attorney Candace Hill told the judges her own father served with Conner.
For Shepherd and Chilton, the difficult part is getting someone to listen to the evidence.
"Anytime I've been able to put the facts regarding Garlin Conner in front of someone, we get results," said Shepherd. "As soon as these judges saw what he had done that day, they didn't care about the statute of limitations."
The 6th Circuit ordered both parties into mediation, which led to last week's ruling by the Army Board for Correction of Military Records. That recommendation will likely carry weight with the Senior Army Decorations Board, though it could take "several months" for a decision.
If the decorations board recommends the award, the Senate Armed Services Committee takes up the case and makes its own recommendation to the president.
If the words written by Ramsey, who went on to serve in Korea and Vietnam, where he commanded the Americal Division, when Conner's bravery was fresh in his mind, hold sway, Conner's ailing wife and numerous supporters could yet help repay an American hero.
"I just sent one of my officers home," Ramsey, then a lieutenant colonel, wrote to a colleague in Kentucky in 1945, when Conner was discharged. "I'm really proud of Lt. Conner. He probably will call you and, if he does, he may not sound like a soldier, will sound like any good old country boy, but, to my way of seeing, he's one of the outstanding soldiers of this war, if not THE outstanding."