Articles
February 23, 2017 13:44:37 EST
Germany dropped a lot of bombs on England (not to mention the rest of the United Kingdom) during World War II. Not all of them exploded – and unexploded ordnance, or UXO, has been an ongoing issue.
---
According to a report by NavalToday.com, war's gift that keeps on giving turned up in Portsmouth, England. This is where the Royal Navy is planning to base the 65,000-ton Queen Elizabeth-class aircraft carriers.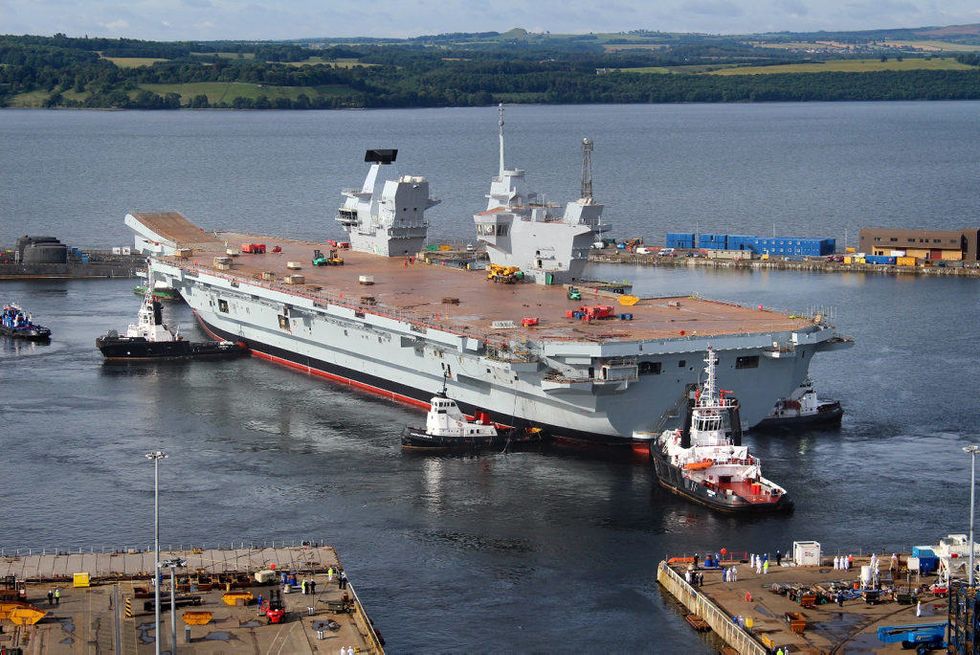 The Royal Navy's largest ever warship HMS Queen Elizabeth is gently floated out of her dock for the first time in Rosyth, Scotland in July 2014. (Photo from U.K. MOD)
The report said that the German SC250 bomb, which weighed 500 pounds and had 290 pounds of high explosive, was discovered while dredging was underway as part of a program to improve the Royal Navy base's infrastructure. The London Guardian reported on a past UXO find in Portsmouth in November that was rendered safe in a controlled detonation. The Guardian report also mentioned a bomb discovered in September.
U.S. Air Force Explosive Ordnance Disposal technicians work with local law enforcement bomb squad members to transport Civil War cannonballs washed ashore from Hurricane Matthew to a safe location at Folly Beach, S.C., Oct. 9, 2016. After the discovery of ordnance on the beach, local law enforcement and Air Force personnel worked together to properly dispose of the hazards. (U.S. Air Force photo by Airman 1st Class Sean Carnes)
UXO has been a long-running problem after wars. In fact, last October saw EOD personnel in the United States tasked to deal with Civil War cannonballs that were unearthed by Hurricane Matthew. UXO from World War I and World War II has been very common in Europe, including poison gas shells.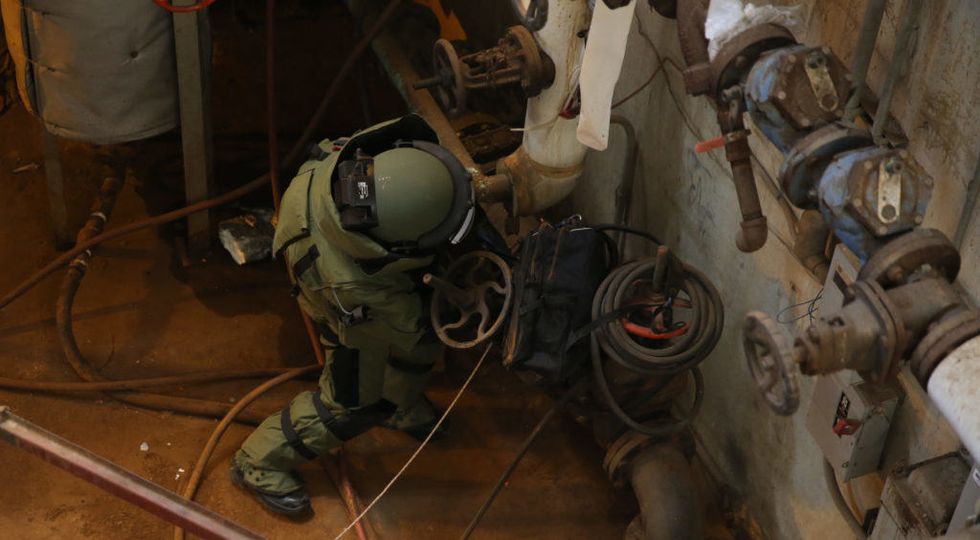 U.S. Marines with Explosive Ordnance Disposal (EOD) platoon, Chemical Biological Incident Response Force (CBRIF) participate in a final training exercise with Fire Department of New York (FDNY) responding to and deactivating a notional explosive threat found at a steam plant on Randall's Island, N.Y., Sept. 15, 2016. (Official U.S. Marine Corps photo by Lance Cpl. Maverick S. Mejia)
In 2009, a U.S. Navy release reported that a number of leftover mines and a British torpedo from World War II were discovered during a mine countermeasures exercise during that year's BALTOPS. Three years later, during that same exercise, an unexploded aerial bomb was discovered according to another U.S. Navy release.
A 2011 Navy release estimates that in the Baltic Sea alone, there are over 200,000 pieces of UXO from not only conflicts, but training exercises dating back to the Russian Revolution.