Articles
July 02, 2015 10:17:36 EST
 1. The Polish Resistance Agent who got himself sent to Auschwitz — on purpose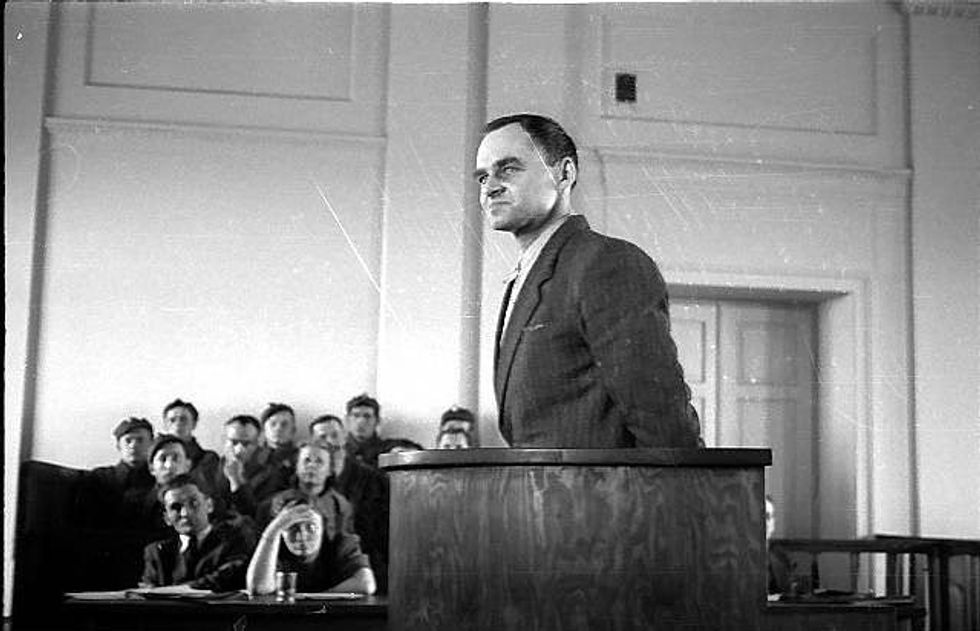 Tommy Macpherson
Photo: Wiki Commons

"Mad Jack" may have donned Scottish bagpipes to fight in WWII, but Sir Tommy Macpherson had the balls to go full "Braveheart" on the battlefield, sporting a kilt while he raised hell with the Scottish commandos. Nicknamed "The Kilted Killer," Macpherson's flashy battle attire and relentless tenacity earned him a 30,000 Franc bounty on his head for whichever German could kill him first.
Amazingly, Macpherson made it through the entire war despite the Germans' determination to take him out — even orchestrating the surrender of 23,000 German troops at the Das Reich Headquarters by bluffing that the Royal Air Force would unleash hell if they didn't cooperate. In reality, Machpherson was alone and the RAF had no idea he was there, but he still managed to convince German Gen. Botho Henning Elster to give up his men and vehicles.
Macpherson walked away from World War II as the The UK's most decorated living soldier in history, earning the Military Cross for his escape from a Nazi prison camp in Poland, a papal knighthood and two bars for his valiant — and unusual — service.
Related Articles Around the Web