Articles
January 09, 2017 16:00:53 EST
A-10C Thunderbolt IIs assigned to active duty fighter squadrons here are in the process of having new lightweight airborne recovery systems installed.
---
The LARS V-12 is designed to allow A-10 pilots to communicate more effectively with individuals on the ground such as downed pilots, pararescuemen and joint terminal attack controllers.
Related: Watch the effects of an A-10's GAU-8 cannon on an enemy building
The LARS system provides the A-10 pilots with GPS coordinates of ground personnel and enables them to communicate via voice or text, according to Staff Sgt. Andre Gonzalez, 355th Aircraft Maintenance Squadron avionics technician.
The systems upgrades are being installed by the 309th Aircraft Maintenance and Regeneration Group.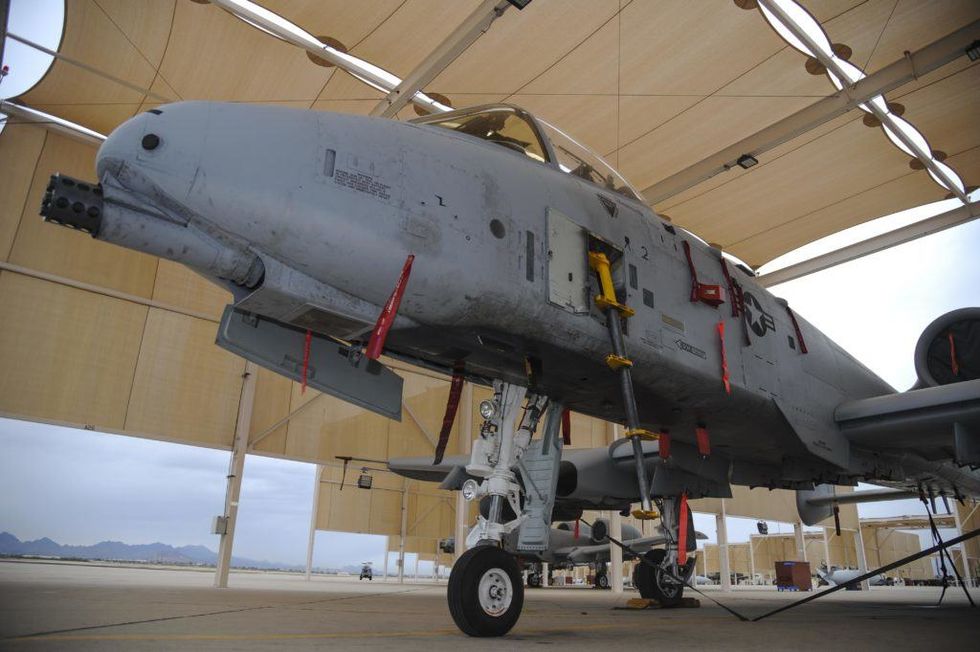 An A-10C Thunderbolt II upgraded with a new lightweight airborne recovery system V-12 rests on the flight line at Davis-Monthan Air Force Base, Ariz., Dec. 21, 2016. | U.S. Air Force photo by Airman 1st Class Mya M. Crosby
"This urgent operational need arose in August (2016)," said Timothy Gray, 309th AMARG acting director. "Air Combat Command and the A-10 Program Office asked me if AMARG could complete 16 aircraft by 16 December. I said 'Absolutely!' It was awesome to see Team AMARG take on this massive logistical challenge, build a production machine, find facilities, manpower, equipment, tools, and make material kits (to) execute the requirement."
In the last three months, the technicians have completed LARS installations on 19 aircraft from Davis-Monthan and Moody AFB, Ga., which will ultimately provide pilots and ground personnel downrange with a valuable search capability.
"A-10 pilots take the Combat Search and Rescue role very seriously," said Lt. Col. Ryan Hayde, 354th Fighter Squadron commander and A-10 pilot. "While this is just one tool, it can assist us in bringing them back to U.S. soil safely."