Articles
May 16, 2015 07:00:55 EST
The military has very talented photographers in its ranks, and they constantly attempt to capture what life as a service member is like during training and at war. This is the best of what they shot this week:
---
AIR FORCE
Soldiers from the 193rd Infantry Brigade and Airmen from the 26th Special Tactics Squadron land after a parachute jump as a part of Emerald Warrior.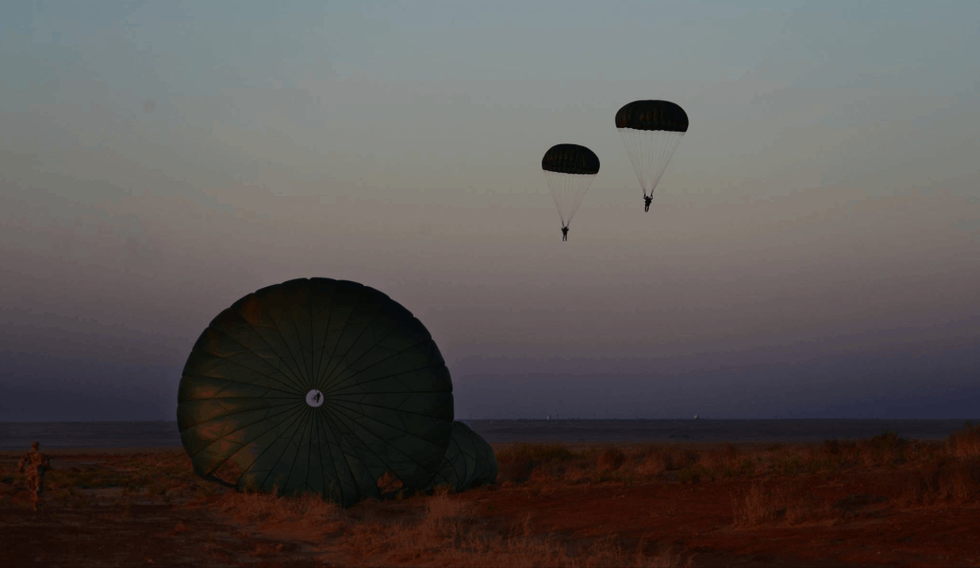 Photo: Airman 1st Class Shelby Kay-Fantozzi/USAF
An MC-130J Commando II from the 9th Special Operations Squadron taxis for departure from the Red Horse Landing Zone in support of Emerald Warrior.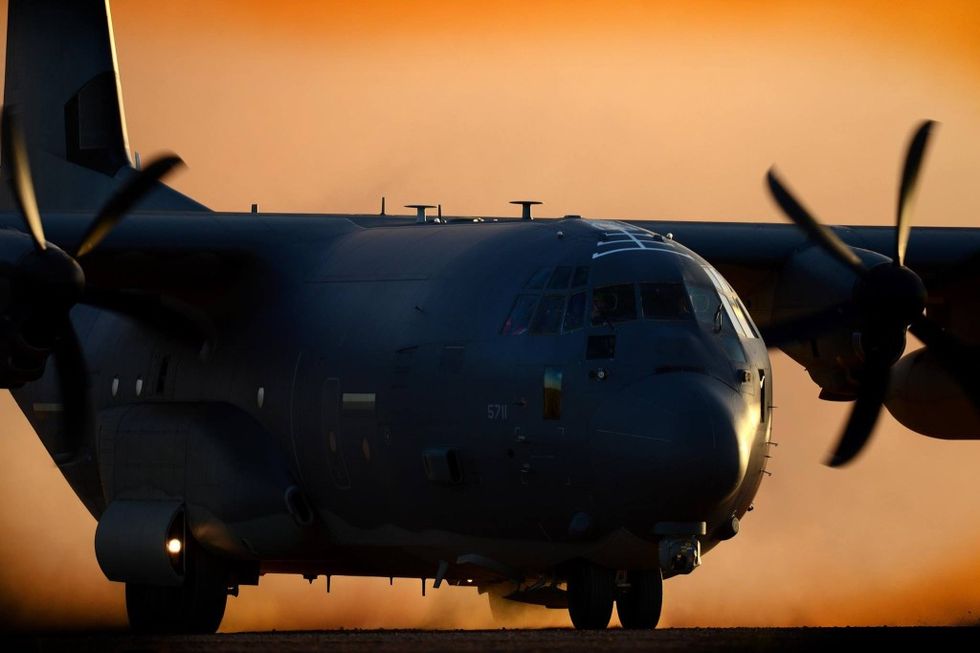 Photo: Staff Sgt. Matthew Plew/USAF
NAVY
An MQ-8B Fire Scout unmanned aircraft system from Helicopter Maritime Strike Squadron (HSM) 35 performs ground turns aboard the littoral combat ship USS Fort Worth (LCS 3).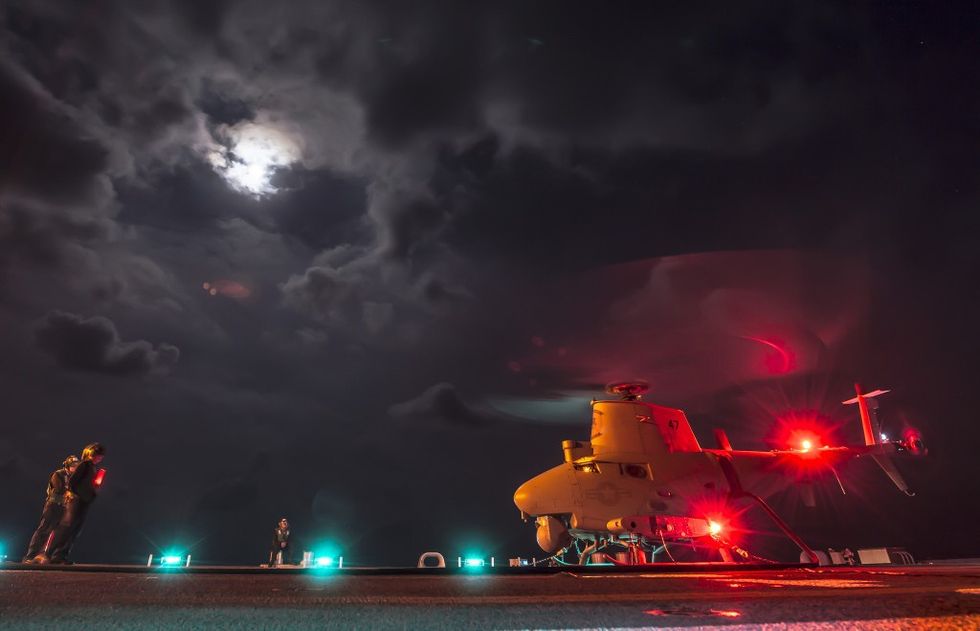 Photo: Mass Communication Specialist 2nd Class Conor Minto/USN
Sailors aboard the aircraft carrier USS Ronald Reagan (CVN 76) tip their caps to the crew of the MilitarySealift Command dry cargo and ammunition ship USNS Cesar Chavez (T-AKE-14) following a weapons onload.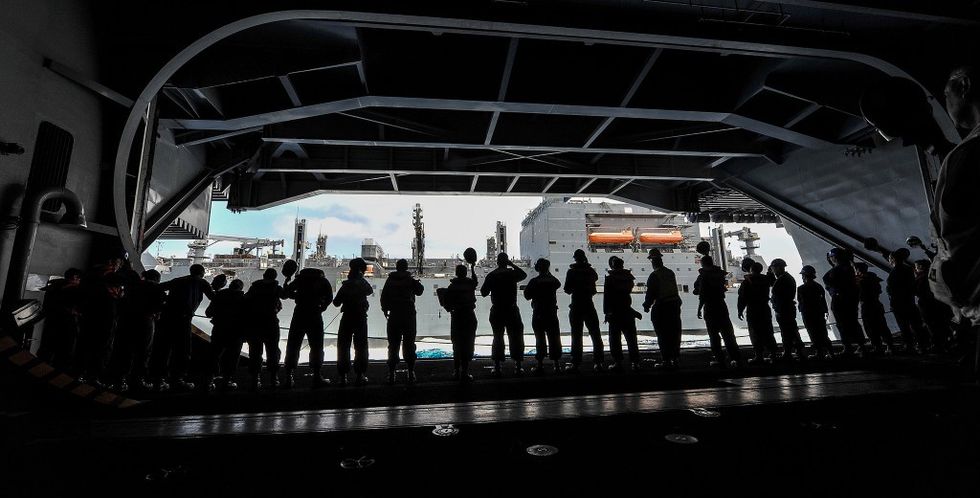 Photo: Communication Specialist 3rd Class Nathan Burke/USN
ARMY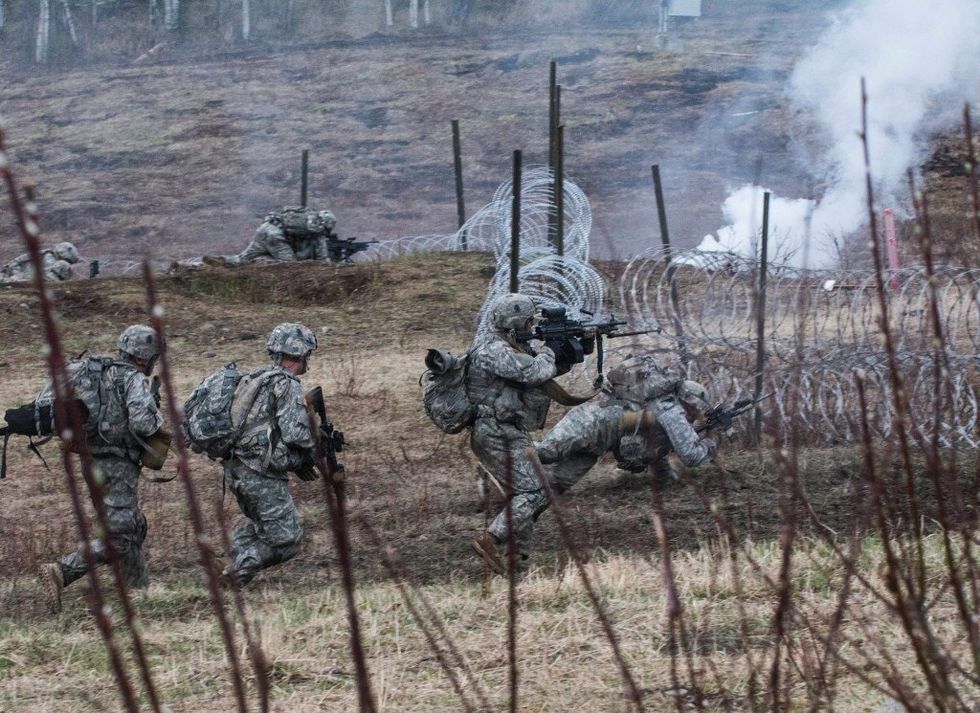 Photo: Staff Sgt. Daniel Love/US Army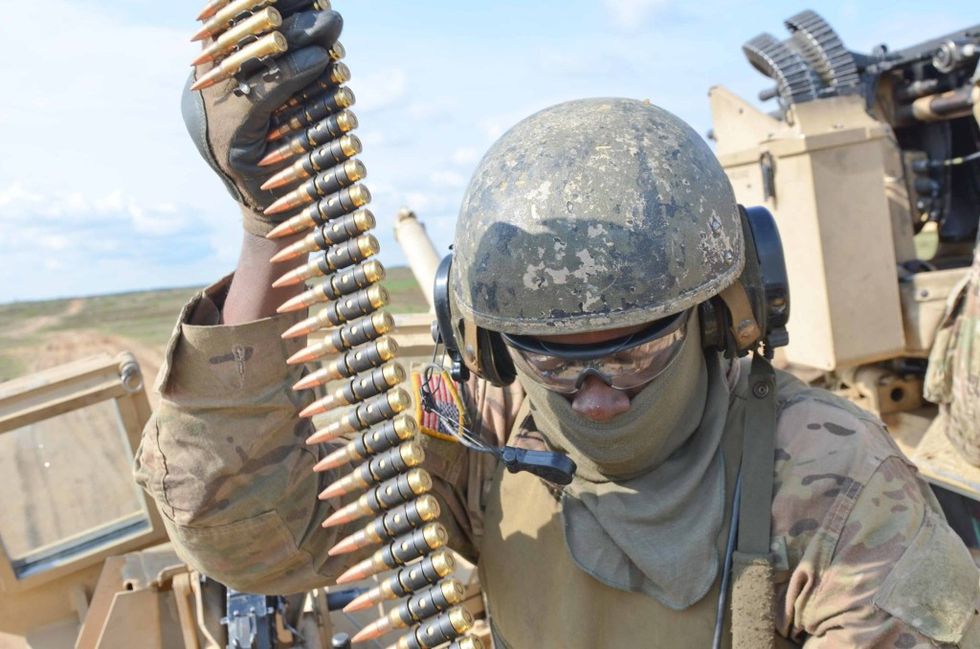 Photo: Sgt. Brandon Anderson/US Army
MARINE CORPS
Philippine Marines train with U.S. Marines attached to the III Marine Expeditionary Force/Marine Corps Installations Pacific during a fast-rope exercise.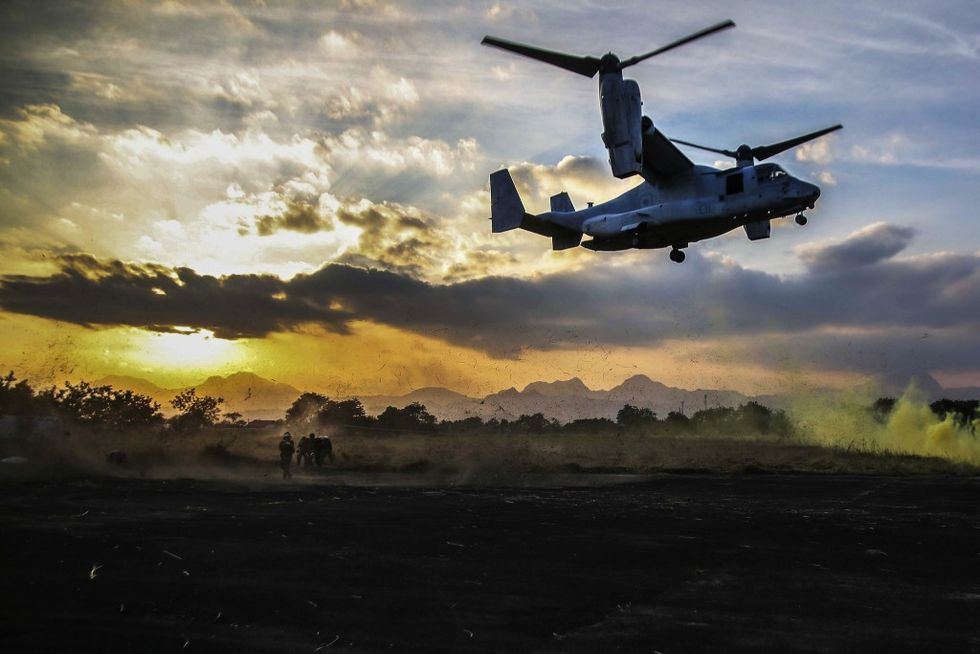 Photo: Lance Cpl. Ryan C. Mains/USMC
A Marine scout sniper candidate with Scout Sniper Platoon, Weapons Company, 2nd Battalion, 2nd Marine Regiment looks through the scope of his rifle during a stalking exercise in the vicinity of SR-10 aboard Camp Lejeune, North Carolina.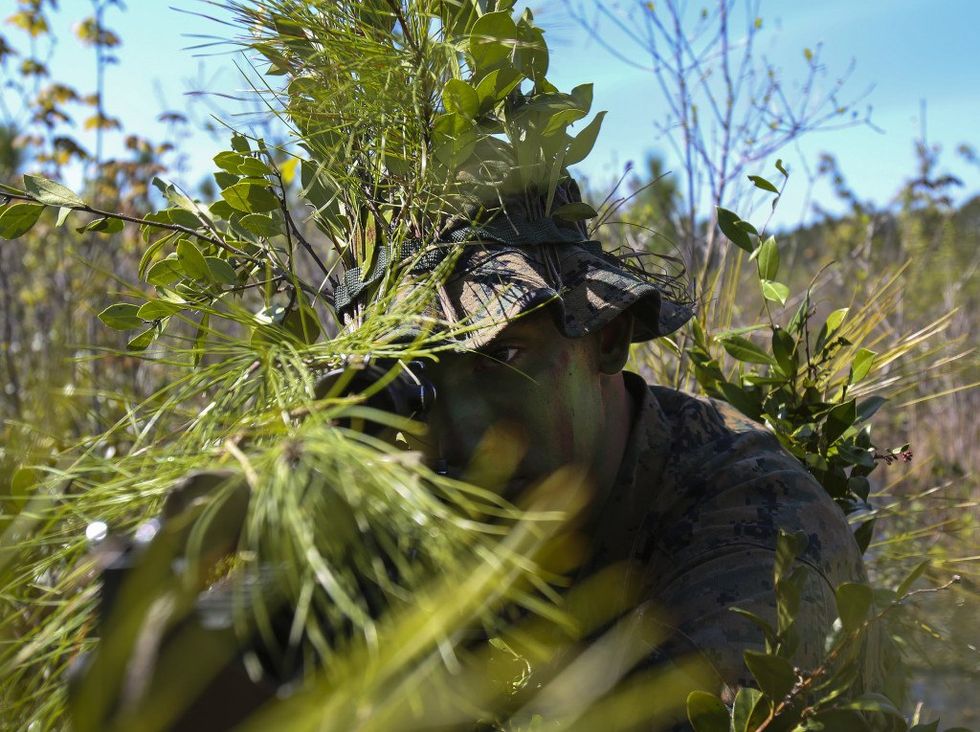 Photo: Sgt. Austin Long/USMC
COAST GUARD
A beautiful sunset view aboard USCGC STRATTON WMSL 752 to end a great weekend of Service to Nation.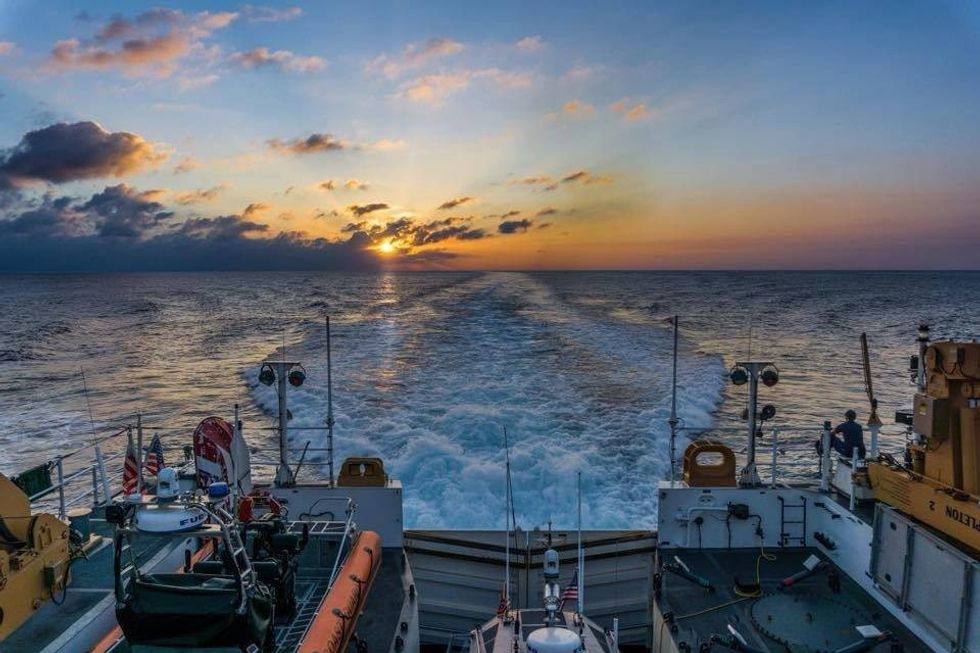 Photo: USCG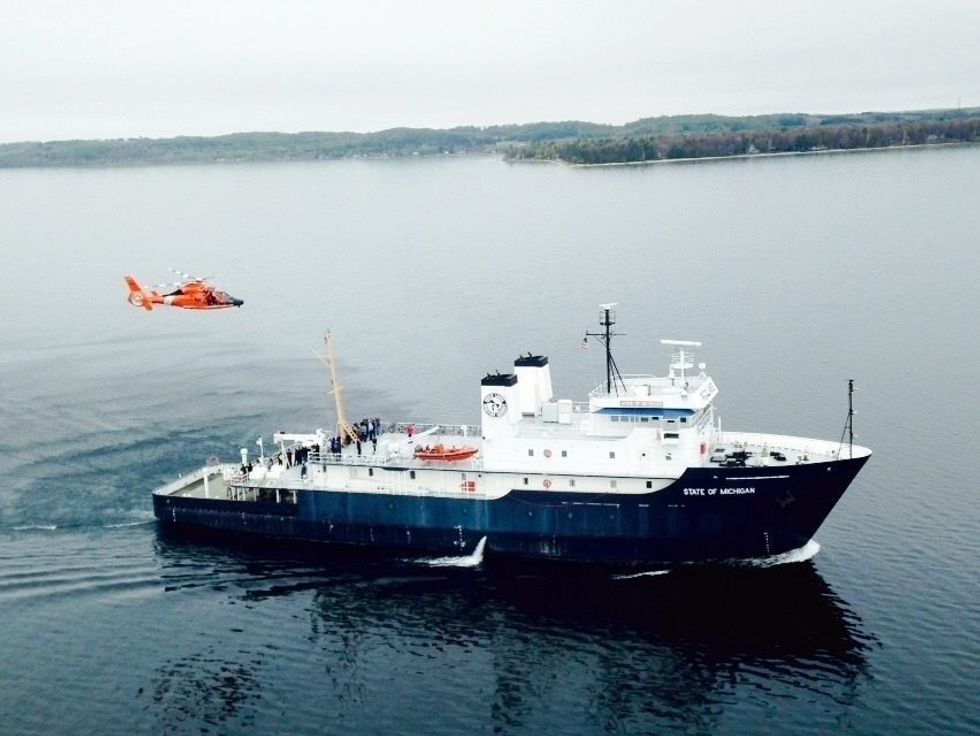 Photo: USCG
OR: Watch the top 10 American Civil War movies:
[jwplatform AnhvOPy9]