Articles
August 08, 2015 05:30:59 EST
The military has very talented photographers in its ranks, and they constantly attempt to capture what life as a service member is like during training and at war. This is the best of what they shot this week:
---
NAVY
SURABAYA, Indonesia (Aug. 5, 2015) U.S. Navy Sailors assigned to Coastal Riverine Squadron (CRS) 3 and Indonesian Kopaska naval special forces members practice patrol formations during Cooperation Afloat Readiness and Training (CARAT) Indonesia 2015.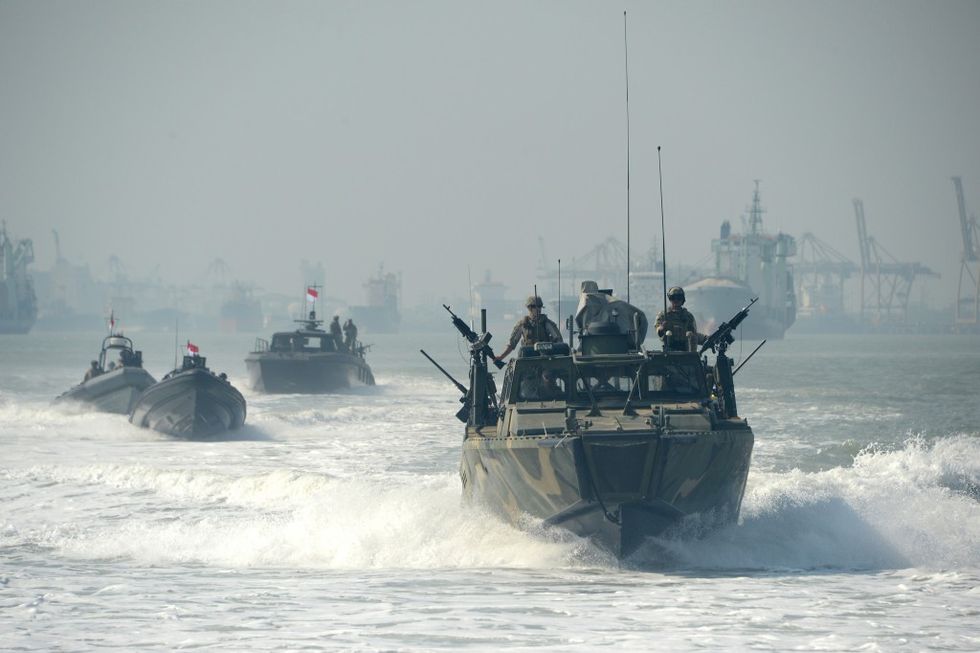 Photo by: Mass Communication Specialist 1st Class Joshua Scott/USN
ATLANTIC OCEAN (Aug. 4, 2015) Sailors prepare for flight operations on the flight deck of the amphibious assault ship USS Kearsarge (LHD 3).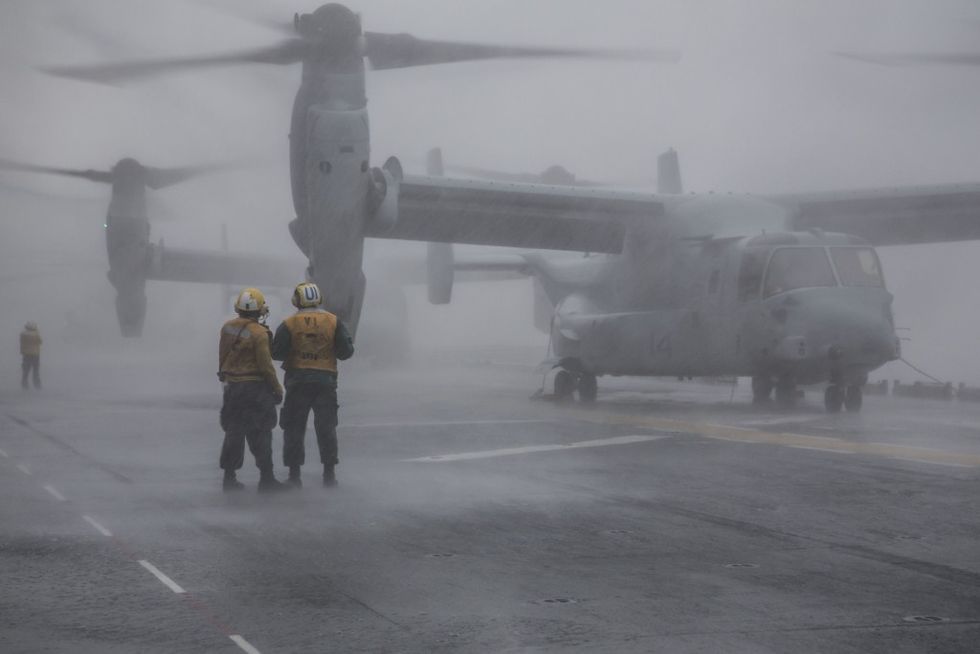 Photo by: Mass Communication Specialist 2nd Class Hunter S. Harwell/USN
Aviation Boatswain's Mate (Equipment) 3rd Class I. J. Fleming helps stretch out the emergency crash barricade during drills on the flight deck aboard the aircraft carrier USS Harry S. Truman (CVN 75).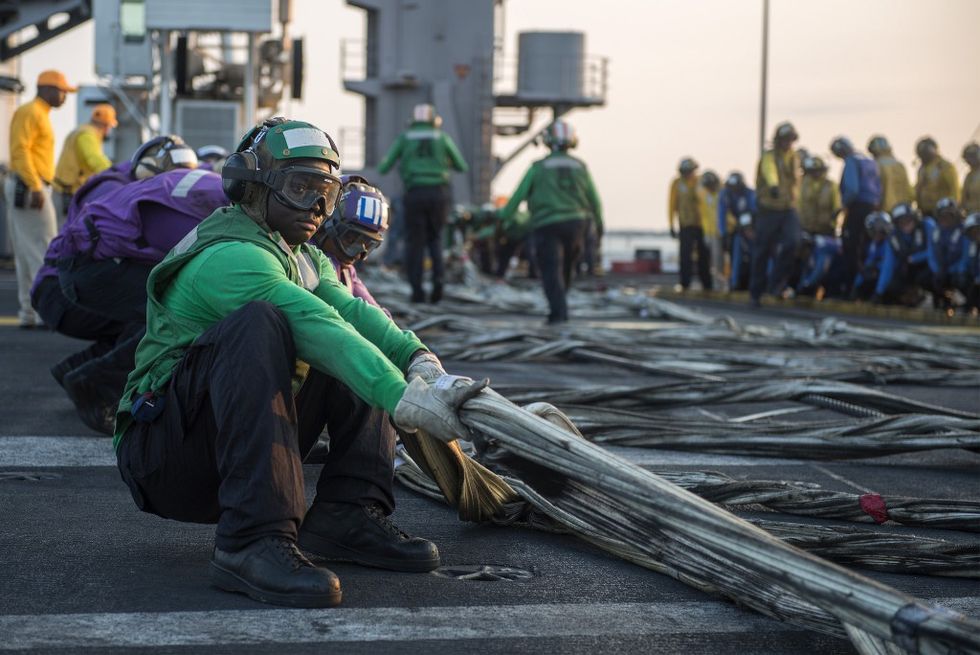 Photo by: Mass Communication Specialist 3rd Class E. T. Miller/USN
MARINE CORPS
Marines and Navy Corpsmen, assigned to various units in the 1st Marine Division, conduct tactical combat casualty care training during the Combat Trauma Management Course, taught by instructors with the 1st Marine Division Navy Education and Training Office, at the Strategic Operations facility, California.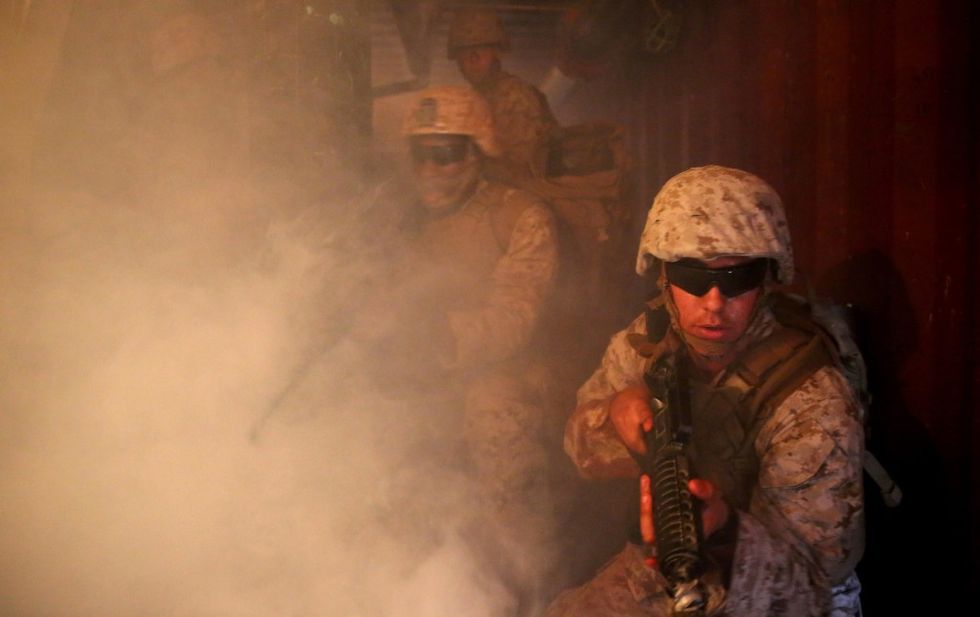 Photo by: Staff Sgt. Bobbie A. Curtis/USMC
Fire Away!
An M1A1 Abrams Main Battle Tank crew with Company A, 4th Tank Battalion, fires its 120 mm main gun during the company's pre-qualification tank gunnery at Range 500, Aug. 4, 2015. The live-fire exercise tests tank crews on their ability to work together on target acquisition and accuracy.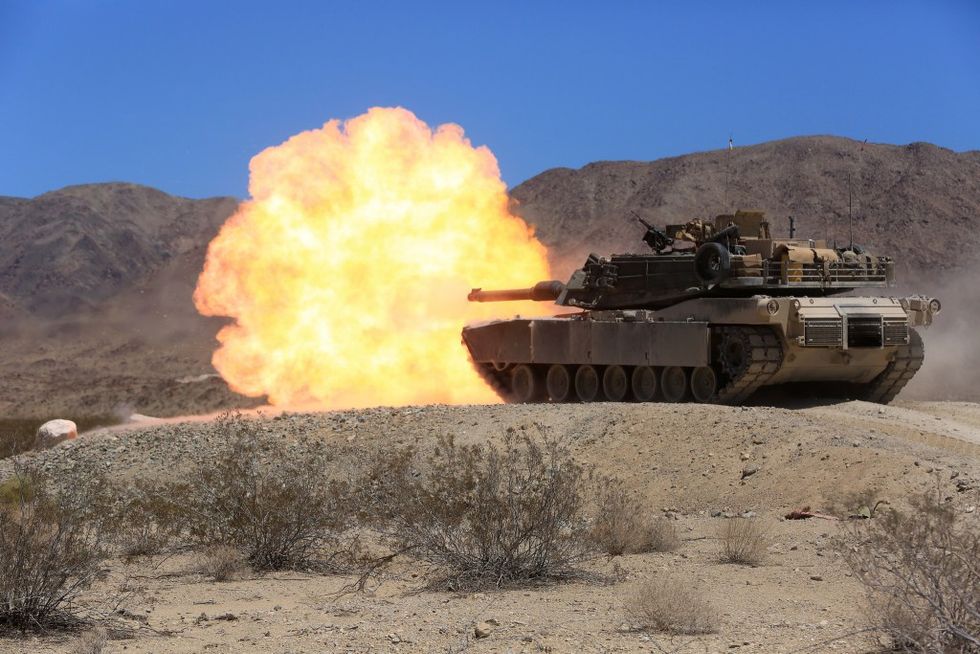 Photo by: Lance Cpl. Julio McGraw/USMC
COAST GUARD
Petty Officer 2nd Class Michael Martin, a maritime enforcement specialist at Coast Guard Port Security Unit 313 in Everett, Wash., along with other security division members, set up security zones on the pier alongside the Coast Guard Cutter Henry Blake, while conducting an exercise at Naval Station Everett.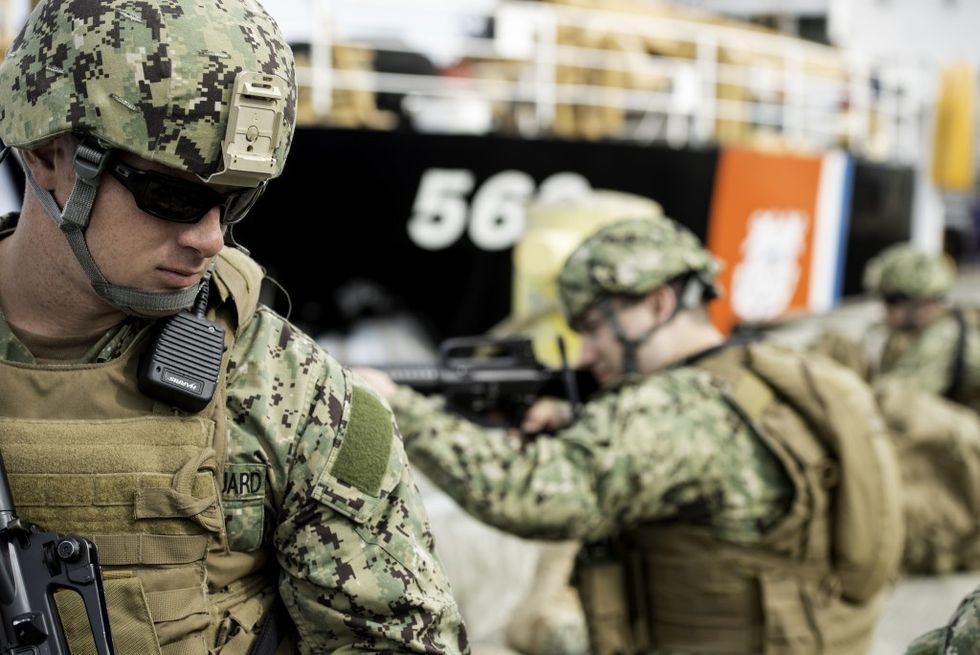 Photo by: Petty Officer 1st Class Zac Crawford/USCG
Petty Officer 2nd Class David Burns, a Coast Guard Air Station Kodiak aviation survival technician, walks across the flight deck of the Coast Guard Cutter Alex Haley during practice hoist operations while at sea.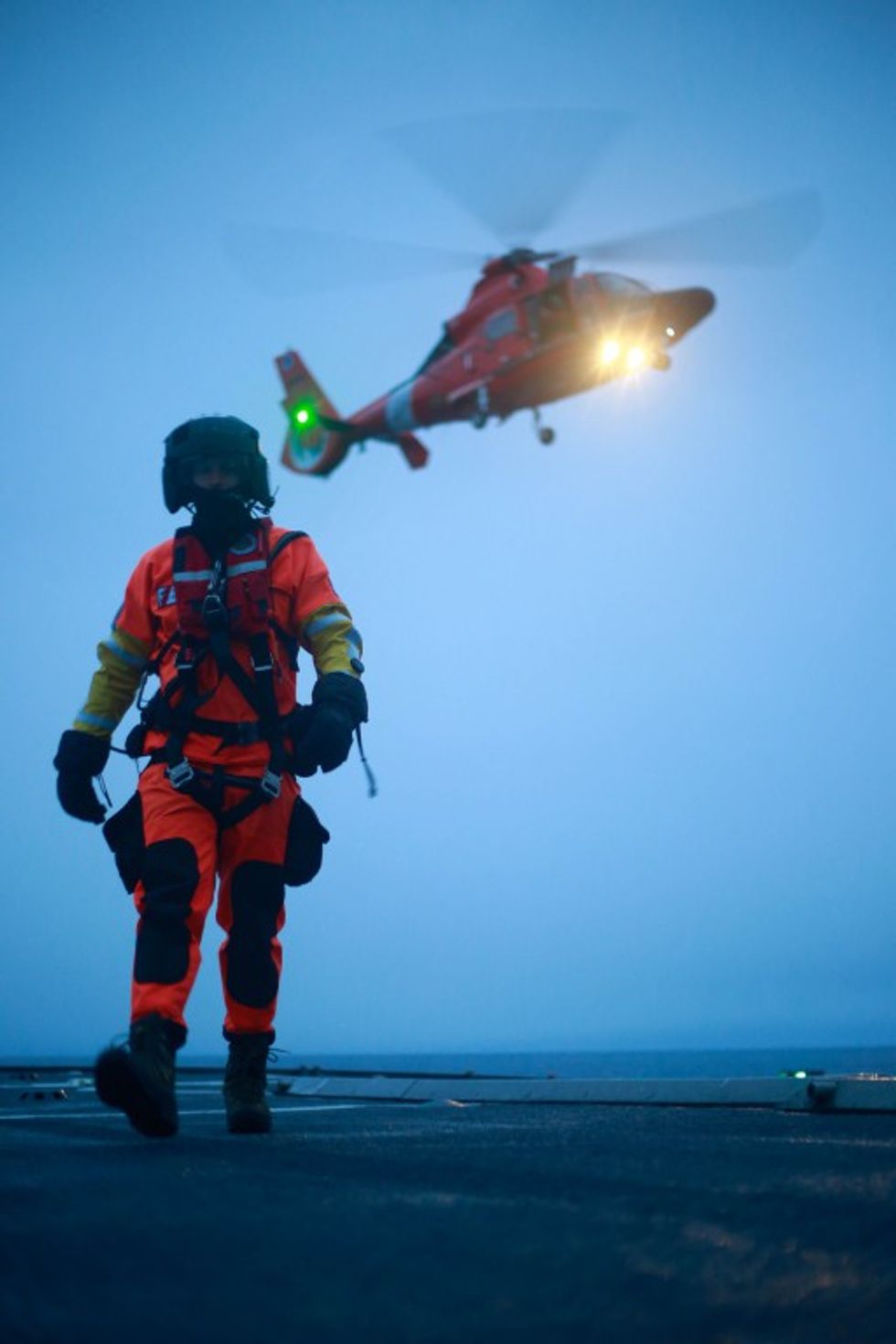 Photo by: Petty Officer 3rd Class Dale Arnould/USCG
AIR FORCE
A security forces Airman plunges into the combat water survival test at the U.S. Air Force Academy, Colo.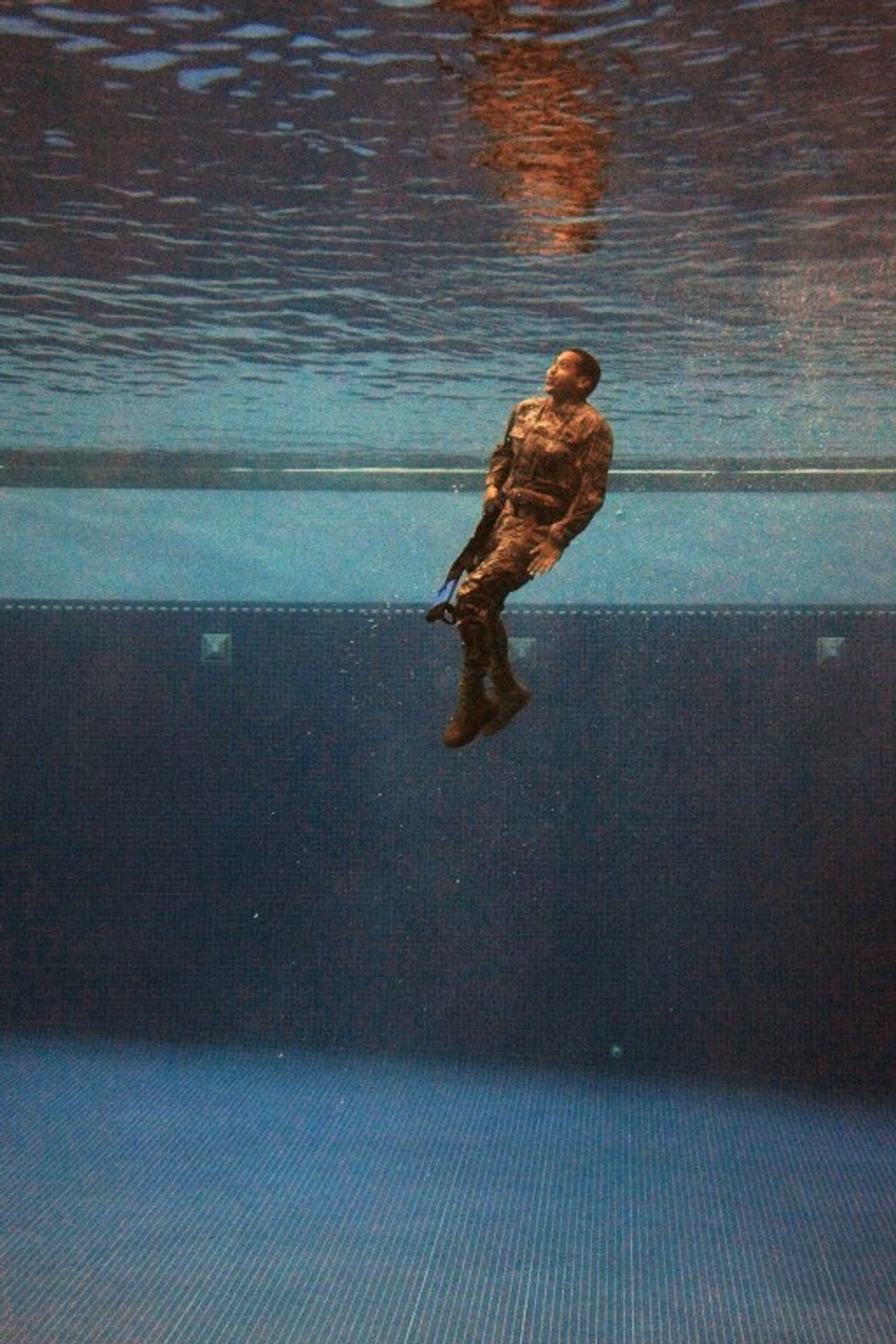 Photo by: Jason Gutierrez/USAF
Lt. Col. Todd Houchins, the 53rd Test Support Squadron commander, signals before the final takeoff of the last QF-4 Aerial Target on Tyndall Air Force Base, Fla.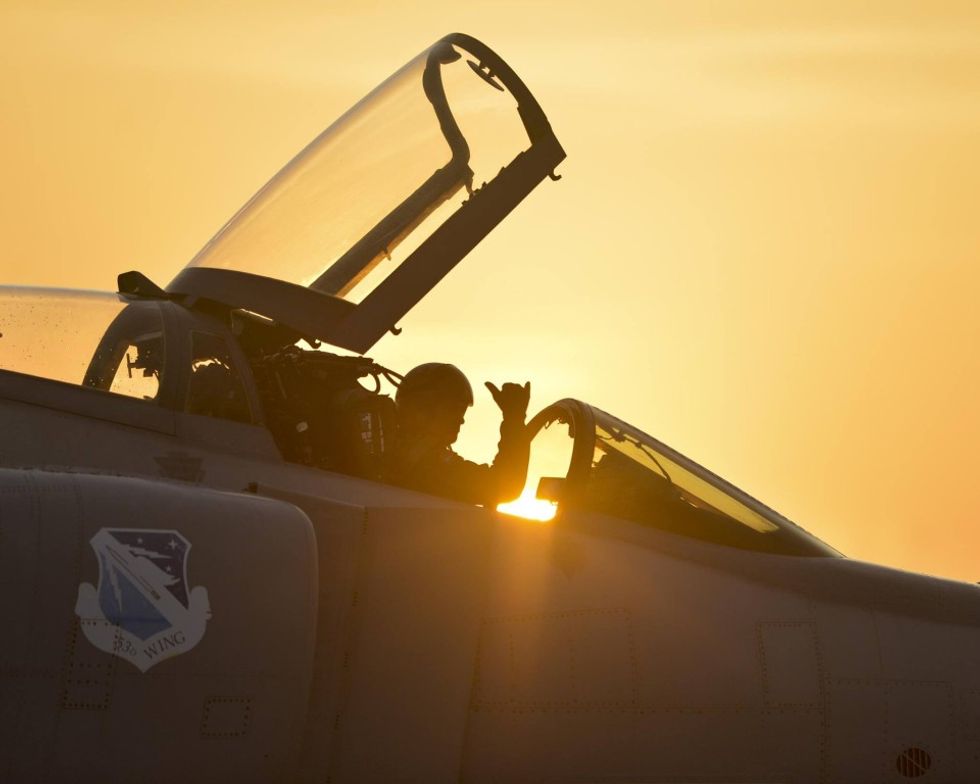 Photo by: Tech. Sgt. Javier Cruz/USAF
Members of the 23rd Component Maintenance Squadron Propulsion Flight perform maintenance on a TF-34 engine July 27, 2015, at Moody Air Force Base, Ga. The 23rd CMS supplies the 74th and 75th Fighter Squadrons with TF-34s in support of Moody AFB's A-10C Thunderbolt IIs.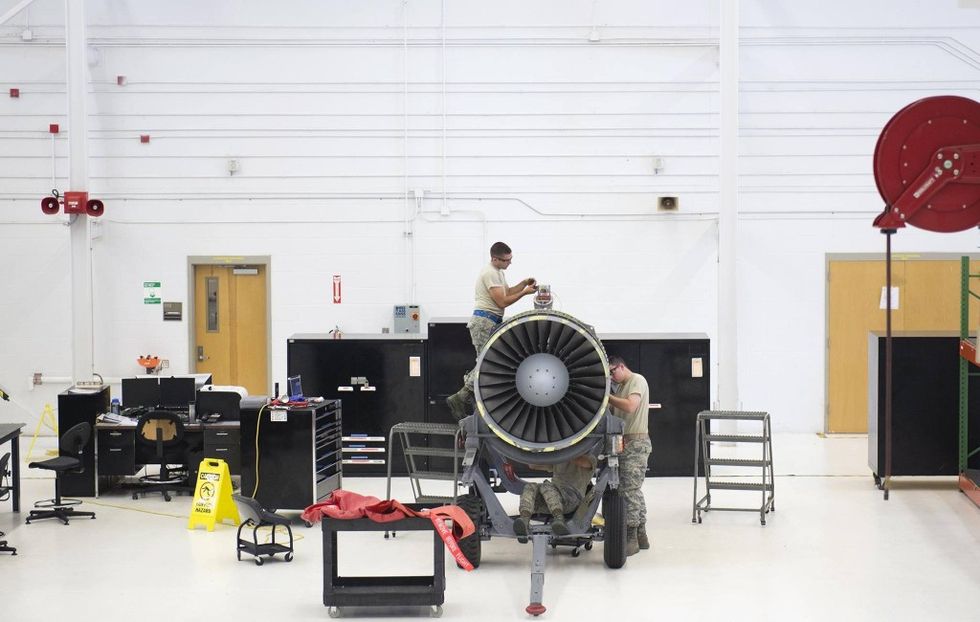 Photo by: Airman Greg Nash/USAF
ARMY
paratroopers, assigned to 82nd Airborne Division, rig their rucksacks during a Basic Airborne Refresher course at the United States Army Advanced Airborne School, Fort Bragg, N.C.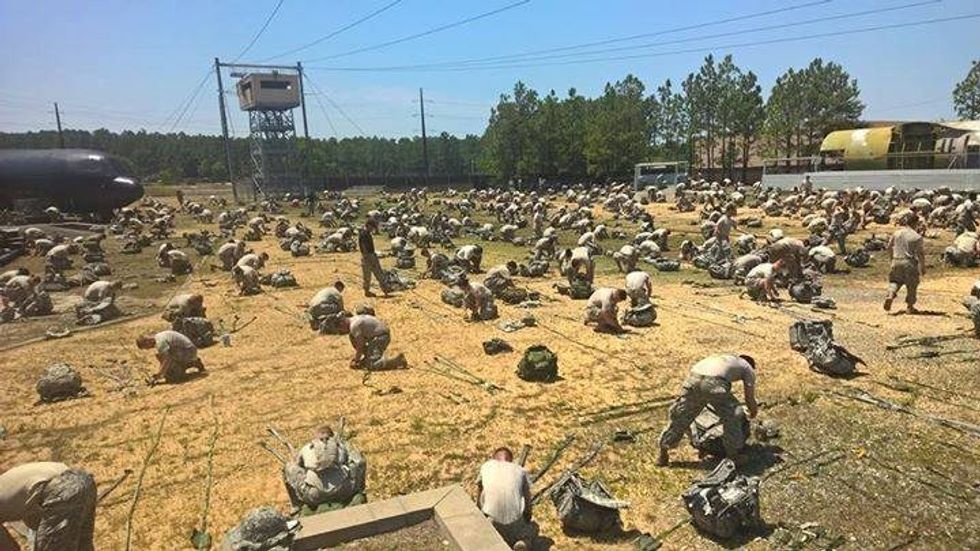 Photo by: Maj. Craig Arnold/US Army
An Army pilot, assigned to the 185th Theater Aviation Brigade, watches a MV-22 Osprey land during a personnel recovery training exercise in Southwest Asia.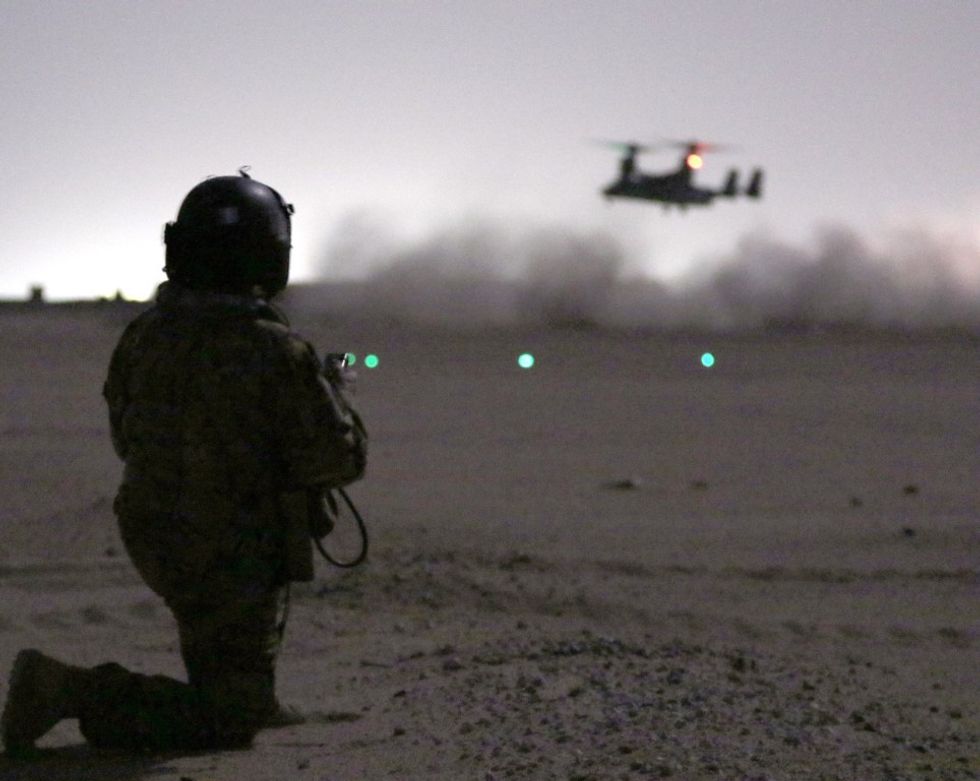 Photo by: Sgt. Michael Needham/The National Guard