Articles
September 26, 2015 05:00:55 EST
The military has very talented photographers in its ranks, and they constantly attempt to capture what life as a service member is like during training and at war. This is the best of what they shot this week:
---
AIR FORCE:
34th Fighter Squadron Commander Lt. Col. George Watkins flies a combat-coded F-35A Lightning II aircraft past the control tower at Hill Air Force Base, Utah, Sept. 17.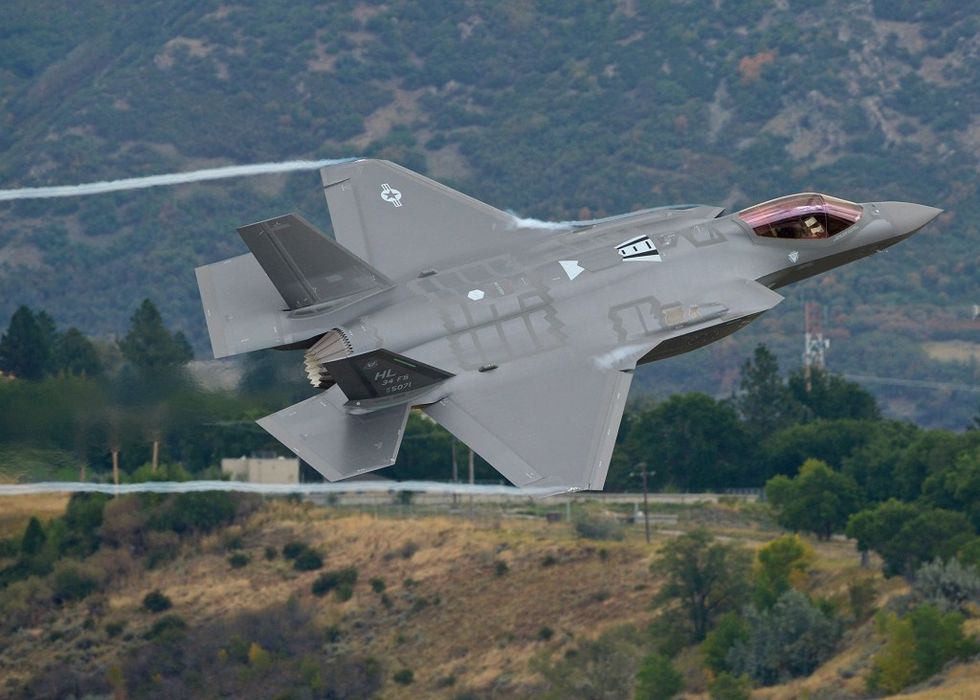 Photo byAlex R. Lloyd/USAF
Pope Francis prepares to board his plane at Joint Base Andrews, Md., Sept. 24, 2015. Pope Francis will visit New York City and Philadelphia during his U.S. trip before returning to Rome Sept. 27.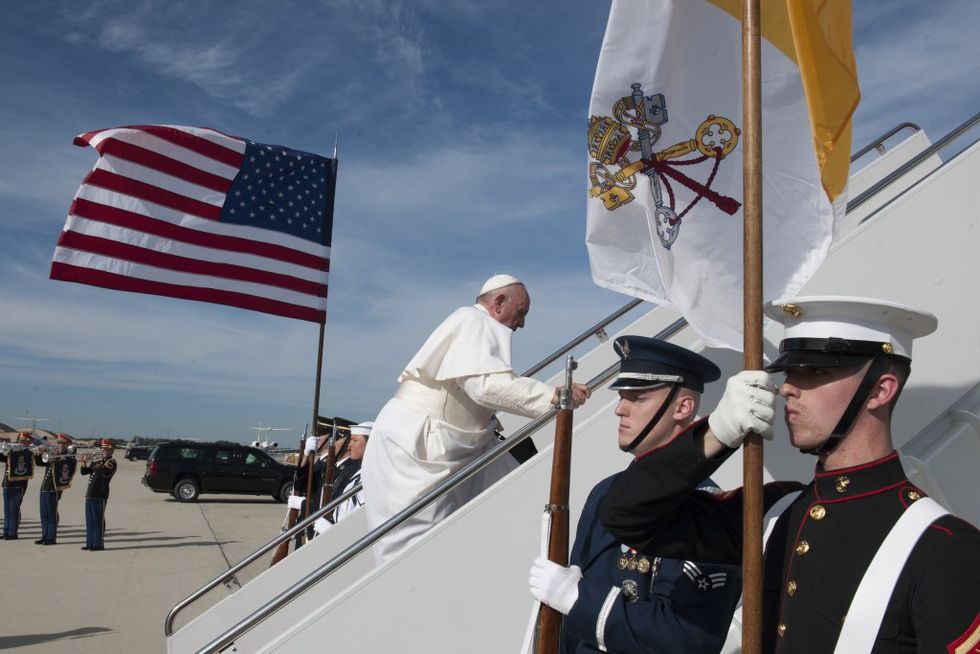 Photo by Tech. Sgt. Robert Cloys/USAF
MARINE CORPS:
An M1 Abrams main battle tank provides security during the Combined Arms Company field exercise at Novo Selo Training Area, Bulgaria, Sept. 16, 2015. The CAC is a newly formed armor element supporting the Black Sea Rotational Force.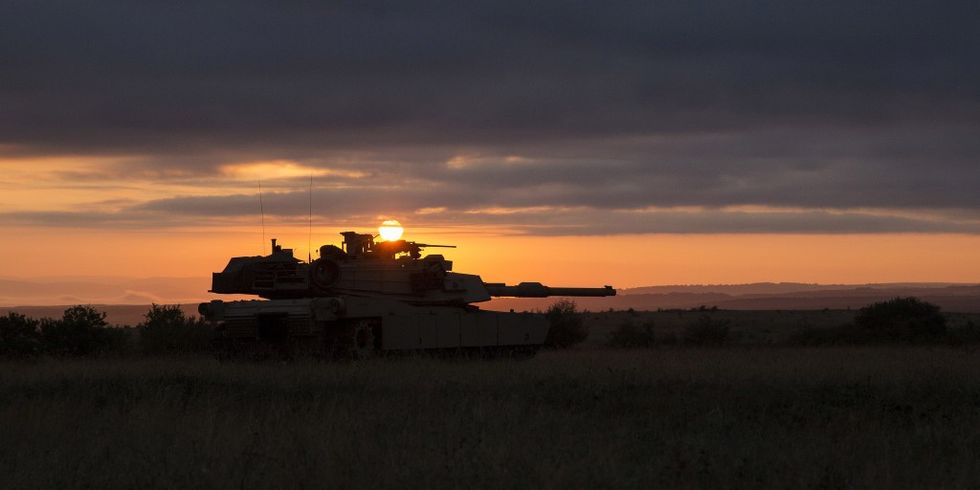 Photo by Cpl. Justin T. Updegraff/UCMC
Marines with the 13th Marine Expeditionary Unit, practiced employing hunter-killer techniques with multiple weapons platforms during sustainment training on Aug. 21, 2015.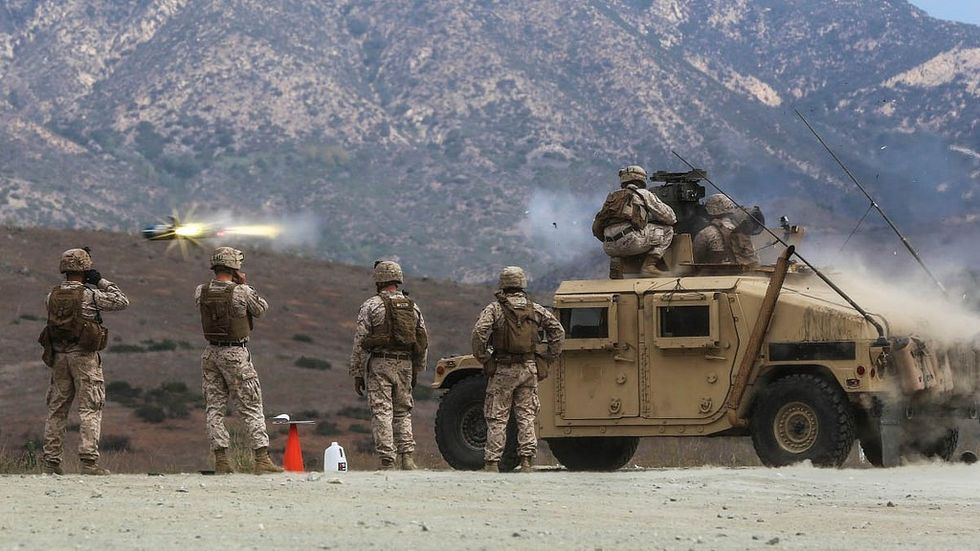 Photo by Sgt. Paris Capers/USMC
Recon Marines with 1st Marine Division, jump from a C-130J Super Hercules aircraft during high altitude, high opening parachute insertion training over Marine Corps Base Camp Pendleton, California, Sept. 17, 2015.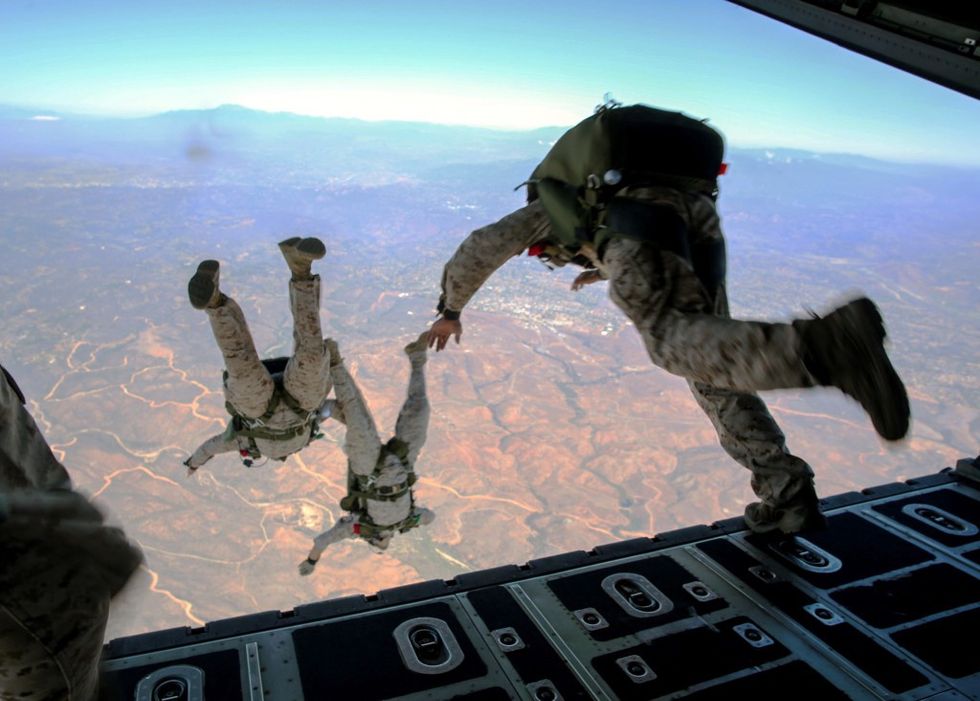 Photo by Pfc. Devan Gowans/USMC
NAVY:
PACIFIC OCEAN (Sept. 22, 2015) The aircraft carrier USS George Washington (CVN 73) leads a formation during a passing exercise with Japanese Maritime Self-Defense Forces ships. George Washington is preparing to deploy around South America as a part of Southern Seas 2015.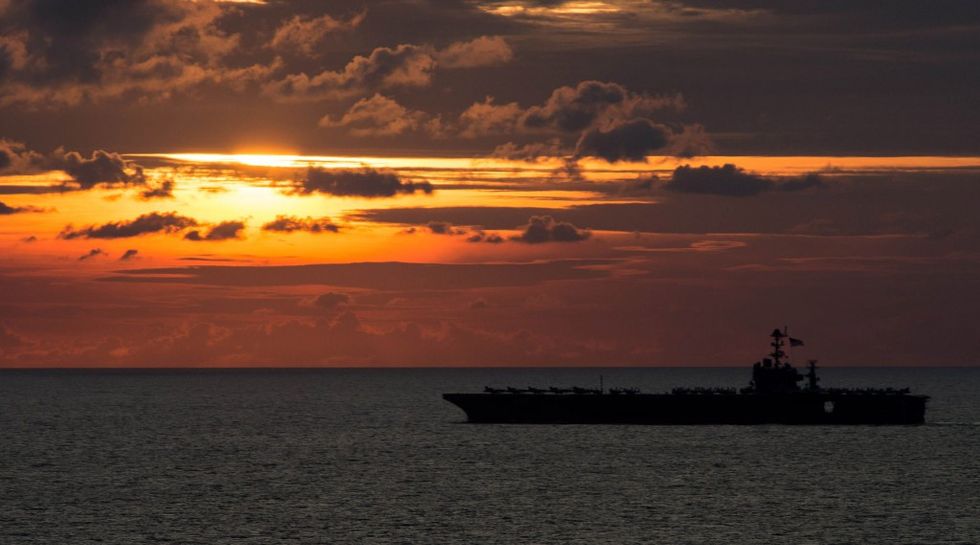 Photo by Mass Communication Specialist 3rd Class Paul Archer/USN
SOUTH CHINA SEA (Sept. 17, 2015) The Arleigh Burke-class guided-missile destroyer USS Lassen (DDG 82), right, receives fuel from the Military Sealift Command dry cargo and ammunition ship USNS Amelia Earhart (T-AKE 6) during an underway replenishment.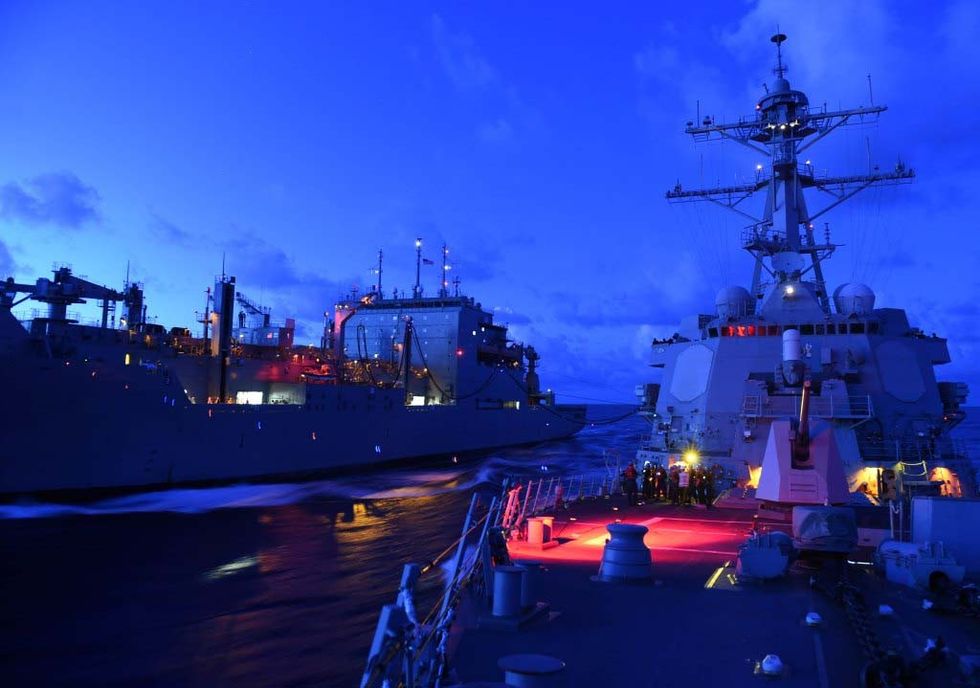 Photo by Mass Communication Specialist 2nd Class Corey T. Jones/USN
WATERS OFF THE COAST OF JAPAN (Sept. 18, 2015) Sailors aboard the Arleigh-Burke guided-missile destroyer USS Mustin (DDG 89) stack Mark 45 5-inch rounds during an ammunition on-load.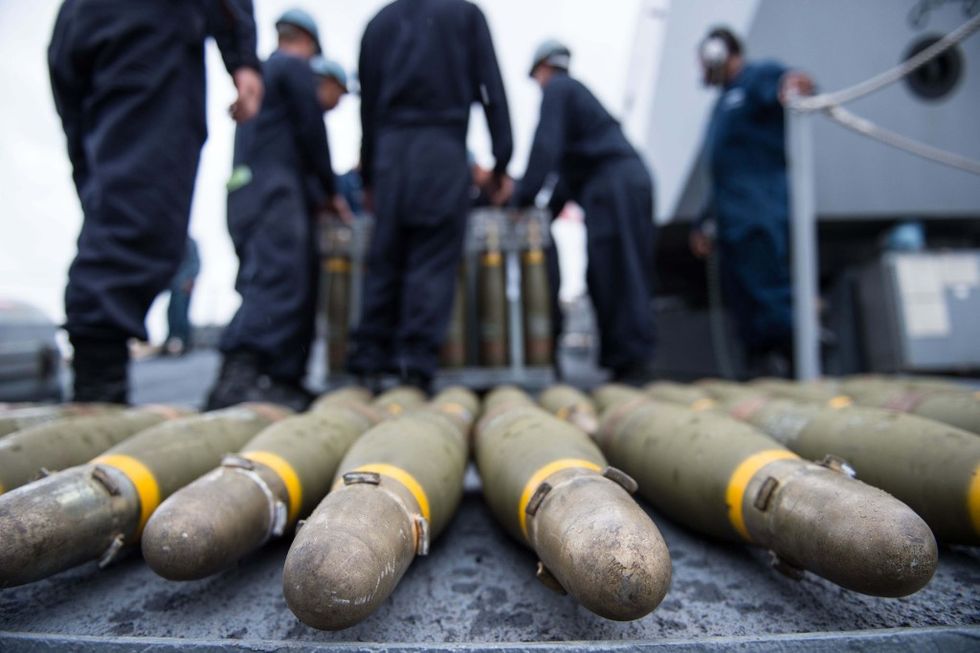 Photo by Mass Communication Specialist 2nd Class Christian Senyk/USN
ARMY:
A Green Beret, assigned to 3rd Special Forces Group-Airborne, fires an M-240B machine gun during an exercise at Fort Pickett, Va., Sept. 21, 2015.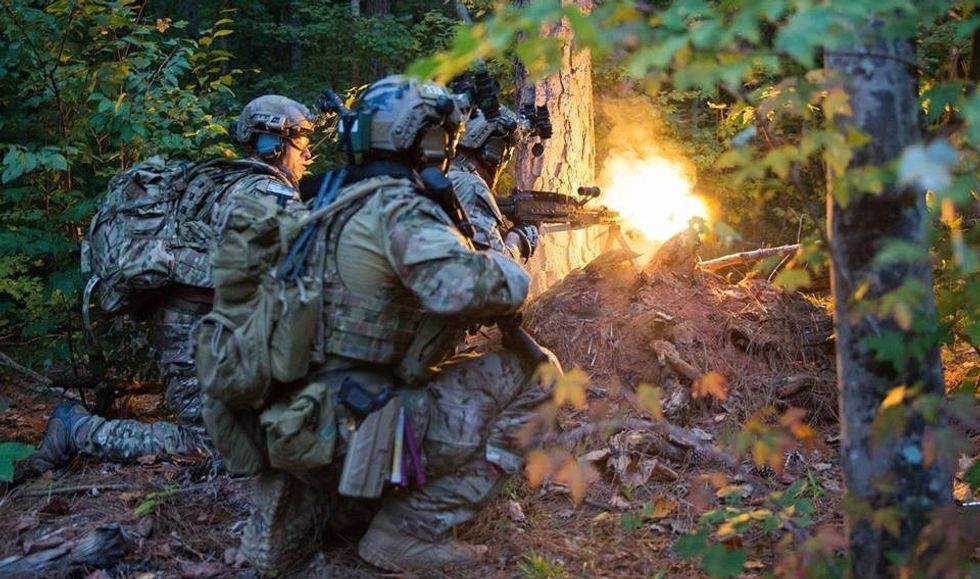 3rd Special Forces Group Combat Camera/US Army
A paratrooper, assigned to 3rd Brigade Combat Team, 82nd Airborne Division, fires a M136 AT4 during a combined arms live-fire exercise at Fort Bragg, N.C., Sept. 17, 2015.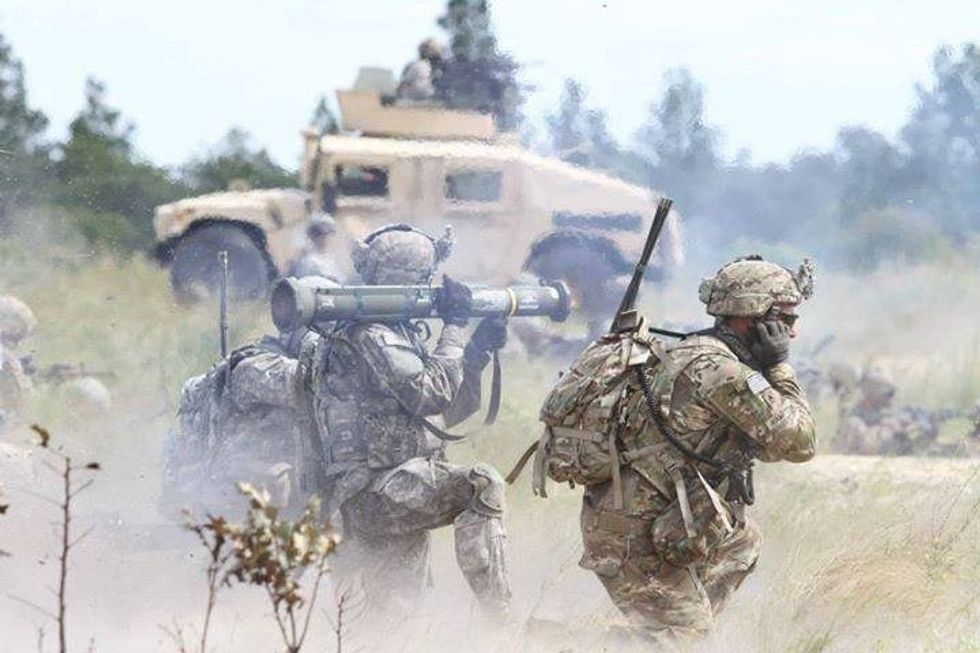 Photo by Sgt. Anthony Hewitt/US Army
COAST GUARD:
After a boat caught fire recently, a good Samaritan contacted the Coast Guard and rescued four people near Galveston.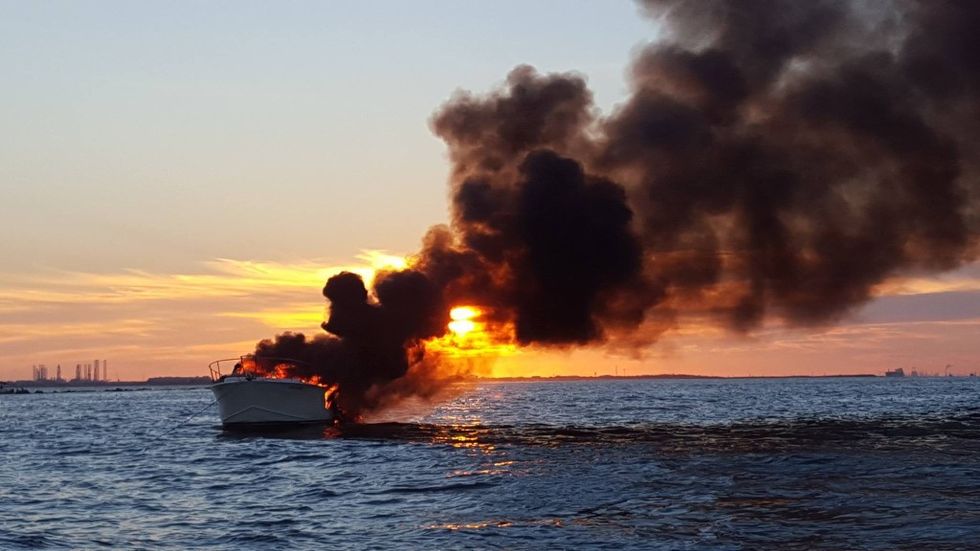 Photo by Petty Officer 3rd Class Oliver R. Tallyn
Seized: 7.5 tons of cocaine. U.S. Coast Guard Cutter Bertholf worked alongside U.S. Customs and Border Protection to seize 7.5 tons of cocaine from the Eastern Pacific earlier this month.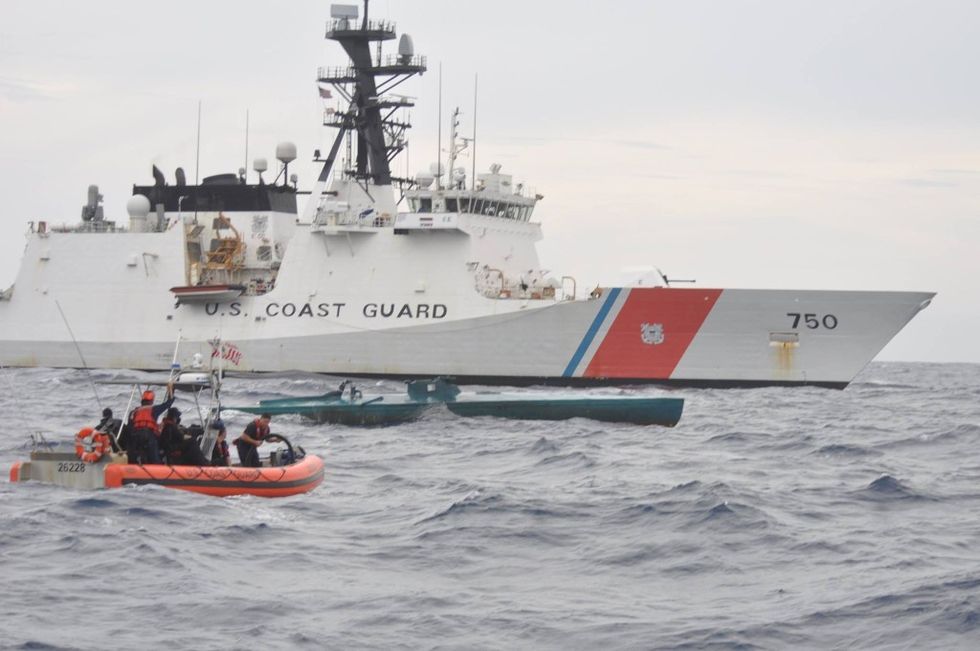 Photo by USCG