Articles
August 16, 2017 13:53:02 EST
It's not just about air shows or conferences anymore for defense aerospace companies.
---
Firms are showcasing their goods for US military leaders outside the usual weapons buying process, facing off with one another to prove who has the best platform — and who could win the big contracts.
"We're experimenting and innovating, and we're doing it in new and faster ways," Air Force Secretary Heather Wilson said August 9 during a media day for the service's "light attack experiment" at Holloman Air Force Base, New Mexico, the most recent opportunity for plane-makers to strut their stuff.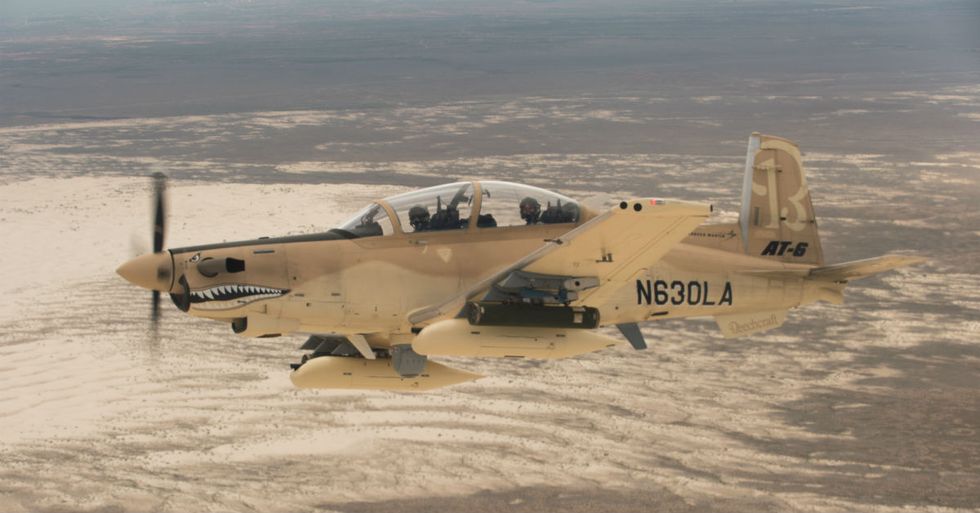 USMC photo by Sgt. Lucas Hopkins
Thunderdrone will bring together defense, industry, and academia to test "drones (sea, land, air, and space), tactical swarms, payloads (kinetic/non-kinetic), and their associated data science applications for the Special Operations community," SOFWERX says.
Part of the "rapid prototyping event" aims to apply innovative thinking to "existing or envisioned ​voids" warfighters may face and come up with solutions, the organization's website says.
How a drone's performance will be measured has not been disclosed, but the special operations community will give feedback, the site says.
In addition, "using SOF and USSOCOM feedback, Thunderdrone may also pick and fund a select few technologies for further development following the [rapid prototyping event]," SOFWERX says.