Articles
August 27, 2015 15:43:20 EST
Going to war is never an easy choice, but the U.S. has a step-by-step guide that helps military and civilian leaders make that decision.
---
The sting of the Vietnam War affected America and its culture for a very long time. Not that we lost in Vietnam but it sure didn't feel like a win, either. It was so devastating to the American psyche the public felt the stigma of the perceived loss until the success of Operation Desert Storm, almost two decades later.
The U.S. military's failure to rescue the hostages in Iran only added to the problem — making American leaders significantly less cavalier about sending ground troops into combat. This continued even under President Ronald Reagan, whose campaign rhetoric in 1980 made voters fearful he might start World War III (but not fearful enough to keep him out of office).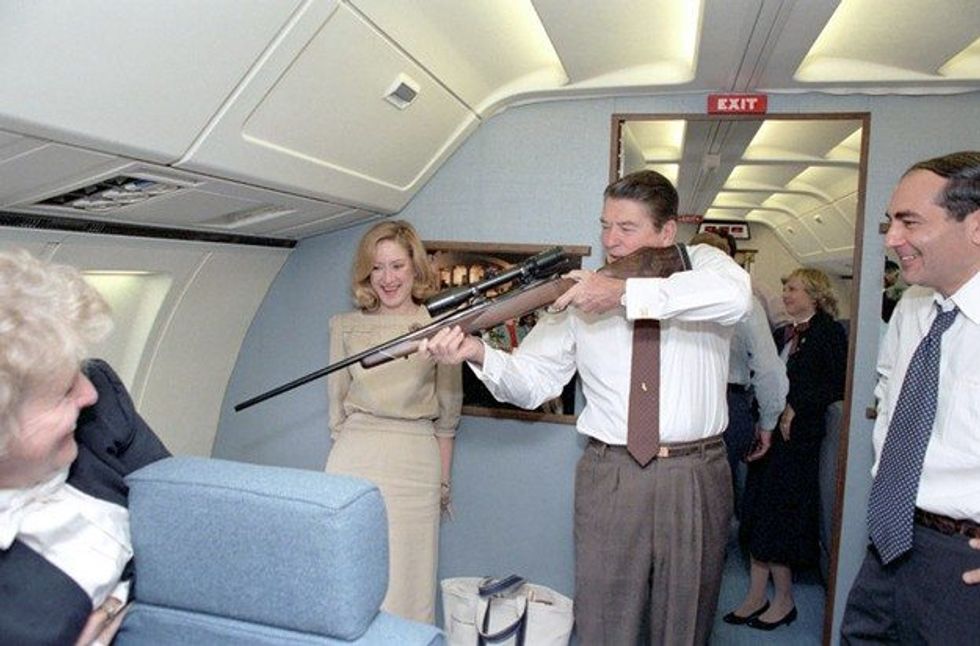 Pictured: Decisive Force (Desert Storm Propaganda Leaflet)
In the years following Powell's tenure as Chairman, the Powell Doctrine slowly lingered on in the new millennium, dying a slow death until a 2010 speech by Admiral Mike Mullen discussed how the use of U.S. troops is seen by policy makers in the post-9/11 era.
"We must not look upon the use of military forces only as a last resort, but as potentially the best, first option when combined with other instruments of national and international power.
We must not try to use force only in an overwhelming capacity, but in the proper capacity, and in a precise and principled manner. And we must not shrink from the tug of war — no pun intended — that inevitably plays out between policymaking and strategy execution. Such interplay is healthy for the republic and essential for ultimate success."