Articles
March 06, 2017 14:13:26 EST
The missile-range instrumentation ship USNS Invincible (T AGM 24) was involved in a second incident with Iranian forces in as many weeks, this time with speedboats from the Iranian Revolutionary Guard Corps.
---
According to a report by BusinessInsider.com and Reuters, the speedboats came within 600 yards of the Invincible, forcing the ship to change course. Last week, an Iranian frigate came within 150 yards of the Military Sealift Command vessel, an action deemed "unprofessional" by the Department of Defense.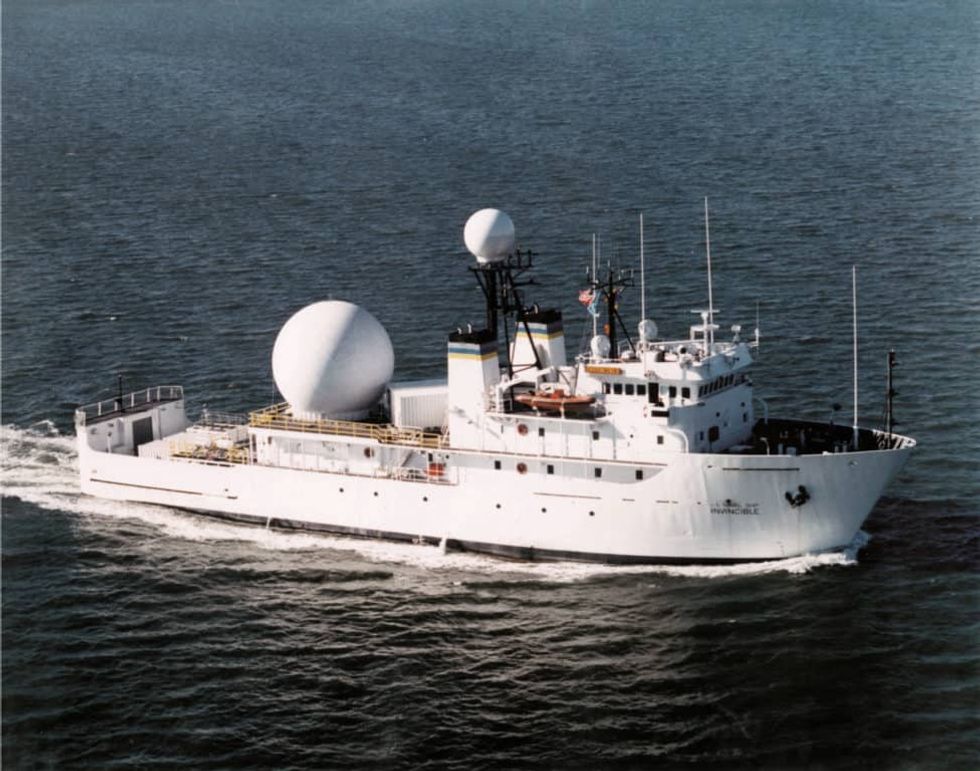 USNS Invincible (T AGM 24). (MSC photo)
Iran recently carried out a number of ballistic missile tests, drawing sharp criticism from Nikki Haley, the United States Ambassador to the United Nations. Iranian government officials have openly called for the destruction of Israel in the past.
Related: Test shows that A-10 can obliterate Iran's small boat swarms with ease
Iran has a history of provocative actions in the Persian Gulf region. Last summer, the guided-missile destroyer USS Nitze (DDG 94) was harassed by similar speedboats while carrying out routine operations. The Cyclone-class patrol craft USS Squall (PC 7) fired warning shots at other speedboats that harassed the ship in the region.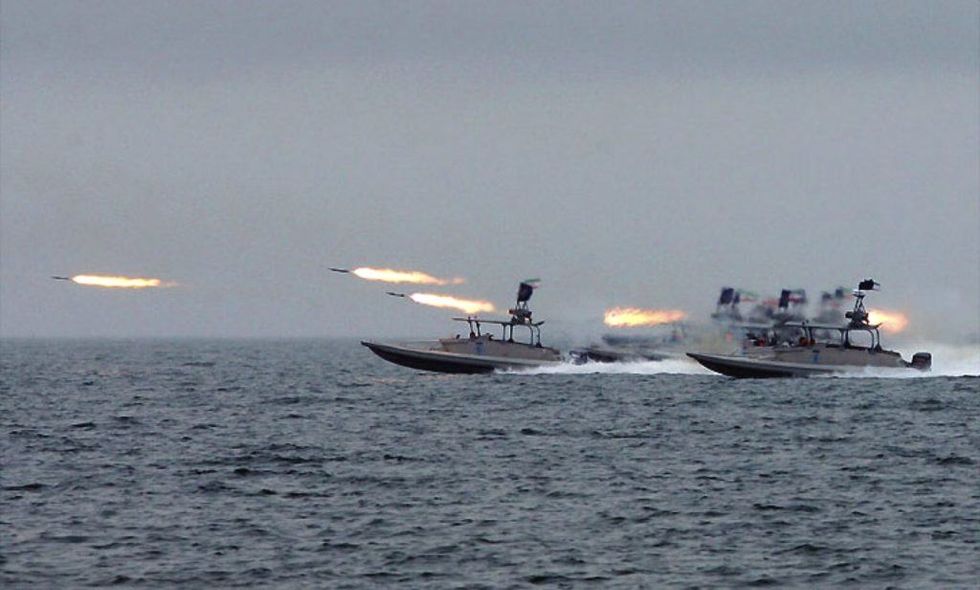 Iranian fast-attack boats during a naval exercise in 2015. (Wikimedia photo by Sayyed Shahaboddin Vajedi)
That fall, Iran also threatened U.S. Navy surveillance aircraft and also pointed weapons at a Navy MH-60 helicopter. This past October, Iranian-backed Houthi rebels fired anti-ship missiles at the guided-missile destroyer USS Mason (DDG 87) multiple times, not scoring any hits.
The Nitze later carried out a Tomahawk strike on the rebels.
In January, less than two weeks before President Trump was sworn in, the guided-missile destroyer USS Mahan (DDG 72) fired warning shots at Iranian speedboats.
Also read: The US Navy unloaded on the Iranians in the most explosive surface fight since WWII
Iran was listed in the U.S. Department of Defense (DoD) Freedom of Navigation (FON) Report for Fiscal Year (FY) 2016 for "Restrictions on right of transit passage through Strait of Hormuz to Parties of the United Nations Convention on the Law of the Sea" and "prohibition on foreign military activities and practices in the EEZ."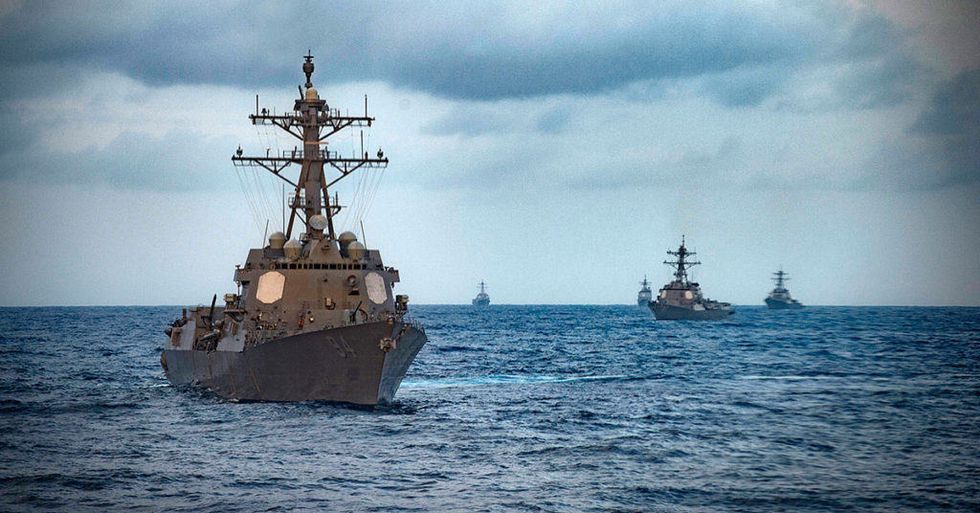 Guided-missile destroyer USS Nitze (DDG 94), front, steams in formation with USS Stout (DDG 56), USS Mason (DDG 87), USS Monterey (CG 61) and USS Roosevelt (DDG 80). The Mason and Nitze have been involved in three missile ambushes by Iran-backed Houthi rebels off the coast of Yemen. (U.S. Navy photo by Mass Communication Specialist 3rd Class Ryan U. Kledzik/Released)
The 16th Edition of Combat Fleets of the World noted that Iran has over 180 speedboats of various types, armed with heavy machine guns, RPGs, and multiple rocket launchers. When asked about the incident, a spokesman for United States Central Command said, "we do not comment on the movement and destination of U.S. Navy vessels in the AOR."