Articles
May 08, 2017 12:07:27 EST
U.S. Department of Veterans Affairs Secretary David Shulkin is mulling whether to shutter more than 1,100 facilities nationwide as the agency moves more of its health programs to the private sector.
---
Appearing May 3 before the U.S. House Committee on Appropriations' Subcommittee on Military Construction, Veterans Affairs and Related Agencies, Shulkin told lawmakers the VA had compiled a list of 1,165 vacant or underused buildings that could be closed, saving the federal government $25 million annually.
Shulkin didn't specify which facilities would close and local VA officials didn't return messages seeking comment that afternoon.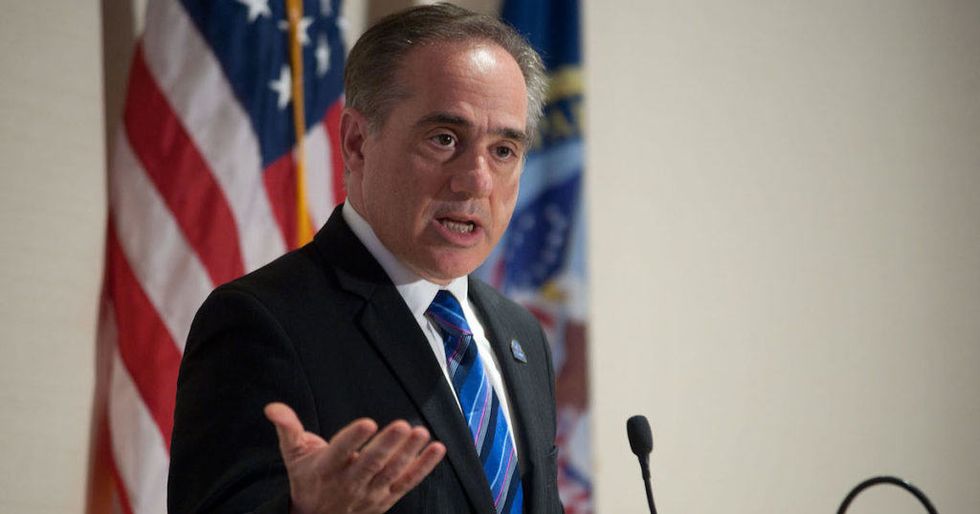 Dr. David J. Shulkin, U.S. Department of Veterans Affairs. (VA Photo/ Robert Turtil)
Shulkin, a deputy holdover from President Barack Obama's administration whom Congress then unanimously approved to run the VA earlier this year, said Congress needs to determine how the facilities would be closed. He suggested the Pentagon's Base Realignment and Closure — or BRAC — process might be a good model.
But Rep. Jeff Fortenberry, R- Nebraska, urged him to never "use the term BRAC because it brings up a lot of bad memories" and sets up the VA "for a lot of controversy."
President Donald Trump seeks $78.9 billion in discretionary funding for the VA, a 6 percent increase from the 2017 fiscal year level. Trump's budget plan requests $3.5 billion to expand the Veterans Choice Program, which enables veterans to receive certain kinds of treatment outside of the VA system.
If enacted, Trump's proposal also would add $4.6 billion in funding to spur better patient access and greater timeliness of medical services for the agency's more than 9 million patients.
Shulkin said the VA authorized 3.6 million patient visits at private-sector health-care facilities between Feb. 1, 2016 and Jan. 31, 2017 — a 23 percent boost compared to the previous year.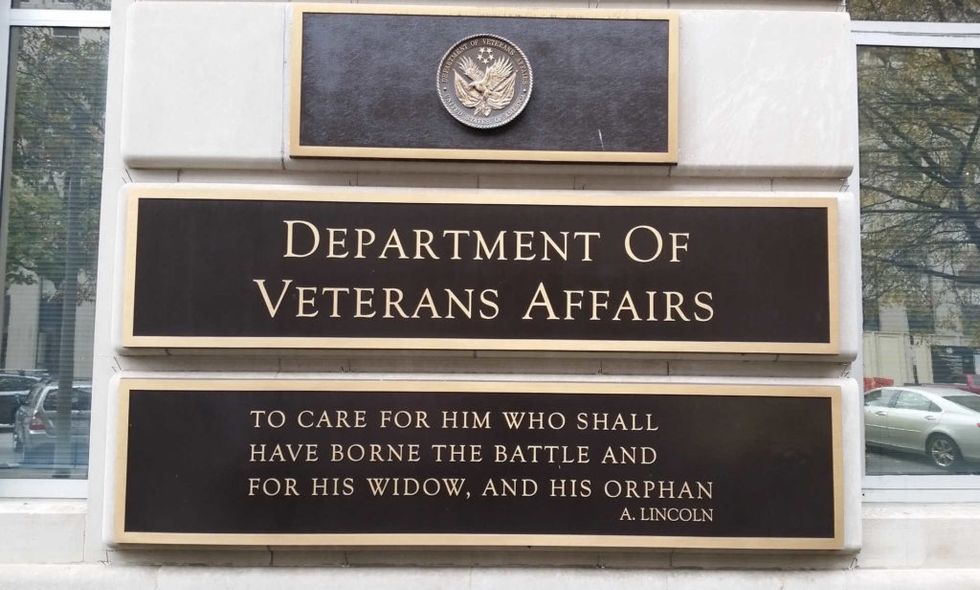 A quote from Abraham Lincoln on a sign at the Department of Veterans Affairs Building in Washington, DC. | Photo via Flickr
With more than 370,000 employees, the VA has the second-largest workforce in the federal government. Shulkin said it must become more efficient at delivering services to veterans. Some of the most entrenched problems are in the appeals process for veterans who have lodged disability claims following their military service.
Currently, the VA has nearly 470,000 such cases pending appeal. For cases awaiting action by the Board of Veterans Appeals, the typical wait time is six years for a decision. The ranking Democrat on the subcommittee that hosted Shulkin on May 3, Florida Rep. Debbie Wasserman Schultz, termed the appellate system an "absolute mess."
Shulkin conceded that it "undoubtedly needs further improvements" and urged Congress to legislate reforms and streamline the process into a "modernized" system. The longer Capitol Hill waits to fix the process, he said, "the more appeals will enter the current broken system."