Articles
December 22, 2015 07:26:20 EST
The idea of turning "swords into ploughshares" — that is to say, converting military technology and/or equipment into materials with a peaceful civilian purpose — is a very old concept. The phrase comes from the Bible's Book of Isaiah 2:3-4:
---
And He shall judge among the nations, and shall rebuke many people: and they shall beat their swords into plowshares, and their spears into pruning hooks: nation shall not lift up sword against nation, neither shall they learn war any more.
This is where Sword & Plough draws its name. The company  sells unique designer handbags and accessories made from discarded military surplus items. Co-founded by the daughters of a 30-year U.S. Army veteran, Col. (ret.) Joseph Núñez, Sword & Plough is a veteran-owned-and-operated business, dedicated to hiring and supporting veterans.
One daughter, Emily Núñez Cavness, is S&P's CEO, and is also an active duty Army 1st. Lt. serving with the 10th Special Forces Group (Airborne). Emily co-founded Sword & Plough with her sister Betsy Núñez, who is the Chief Operations Officer.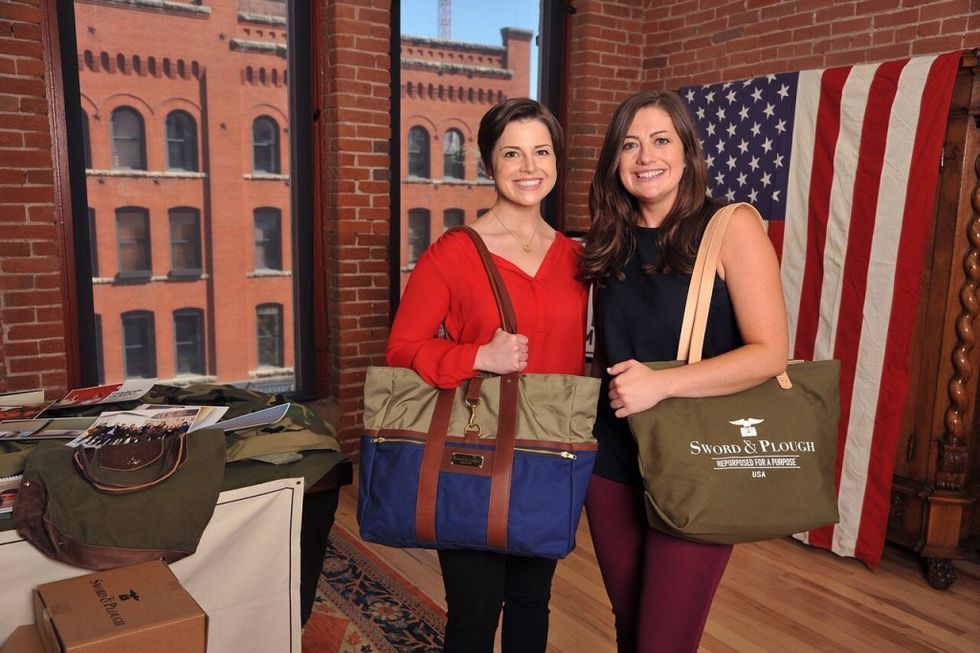 Núñez Cavness designed the first three bags herself, but Sword & Plough now has a creative director to design products. They also have a number of products designed by veterans.
"The military relies on cutting edge gear and technology to carry out its missions," Núñez Cavness says. "This relationship with their equipment has definitely influenced the way we think about design and fashion. We repurpose military surplus equipment not only for the environmental benefits and vintage appeal, but also for its durability. Our team draws inspiration from cities that we live in, the people that we interact with, the feedback from the S&P community of supporters, the history of the materials we use, and we try to honor tradition by constantly innovating and keeping functionality in mind."