Articles
September 01, 2017 14:41:33 EST
Like most bands, military and civilian, you can see the dedication to the craft and zeal both sides have for their amazing musical abilities. While some may be in favor of getting rid of military bands, it's important to remember just how far back this particular military tradition goes. The first American military band pre-dates the United States.
---
Even the most memorable images of American patriotism include that of a band, marching in step – and two of those players are drummers.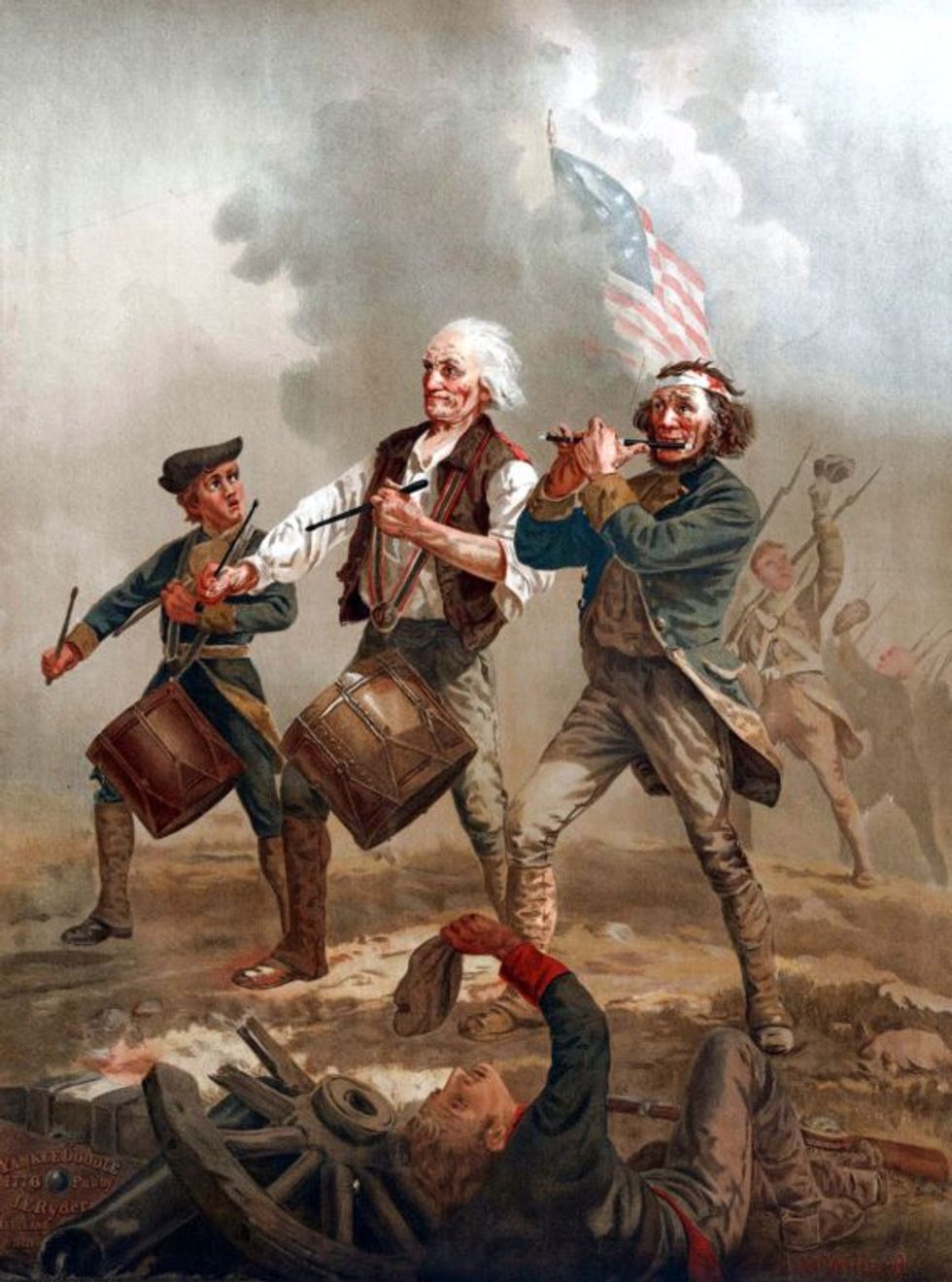 The Spirit of '76 by Archibald Willard
Being a military drummer requires extraordinary skill and precision but also a confidence that borders on cockiness. It even requires a degree of creativity and unit cohesion. Who better to demonstrate discipline, skill, and small unit cohesion than a Marine Corps drumline and the Republic of Korea Army Band? In the viral video below, you can watch two exceptional bands challenge each other for drumline supremacy.
American allies know all too well that U.S. troops are always down for some good-natured competition. We ally with the best, and we want to measure up to the best. When allied military forces compete, it's all good-natured fun — but we still want to win.
The III Marine Expeditionary Force has gone head-to-head with so many powerful forces over the years. They fought in the Pacific Theater in WWII, the Viet Cong and North Vietnamese Army in the Vietnam War, as well as  Somalia, Desert Storm, Iraq and Afghanistan. Now forward deployed in Japan, the III MEF recently took on another skilled opponent: the Republic of Korea Army.
While that may have been a dramatic description of the video below, drumlines are serious business to bands, especially military bands. The drummers for marching bands and other orchestral ensembles learn to play some 50 or more different percussion instruments. The percussion section of a military band can form the entire backbone of the unit, especially while marching.