Articles
June 15, 2017 15:42:40 EST
The Arleigh Burke class of guided-missile destroyers is huge – and they are some of the most powerful ships in the world.
---
These 9,000-ton ships are armed with a five-inch gun, two Mk 41 vertical-launch systems (with 90 to 96 cells), two triple 324mm torpedo tubes, and a 20mm Mk 15 Phalanx Close-In Weapon System. Some even carry two MH-60R Seahawk helicopters.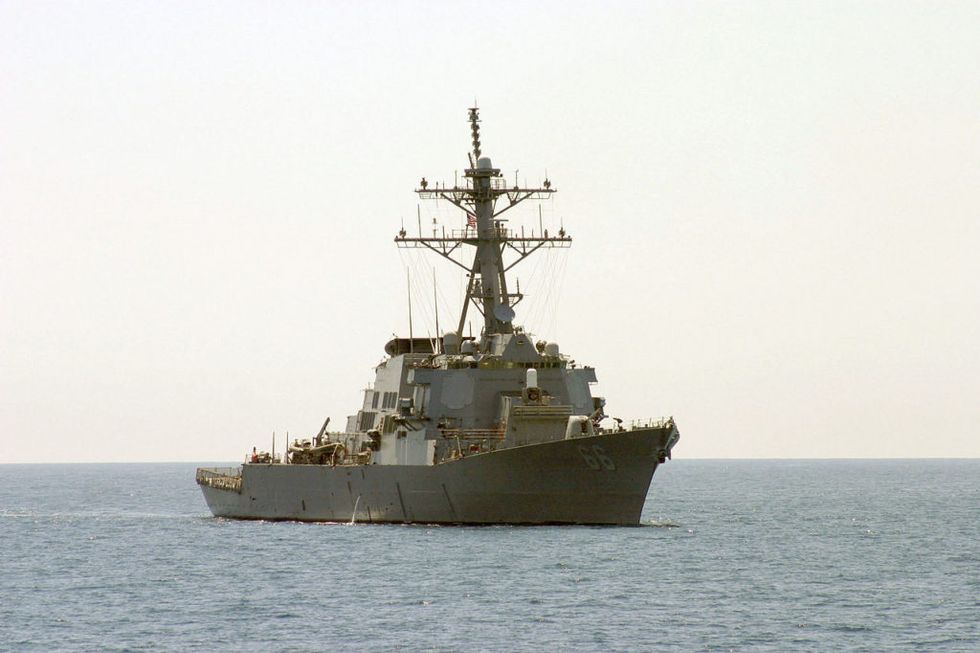 USS Gonzalez at a more sedate pace. (US Navy photo)
But sometimes, the firepower ain't the solution. Far from it, in some cases. Say the Iranians are up to their usual… antics. That is when the destroyer will need to move.
The ship can go fast – over 30 knots, thanks to her gas turbine propulsion. She also can turn – and for a ship this big, she turns on a dime.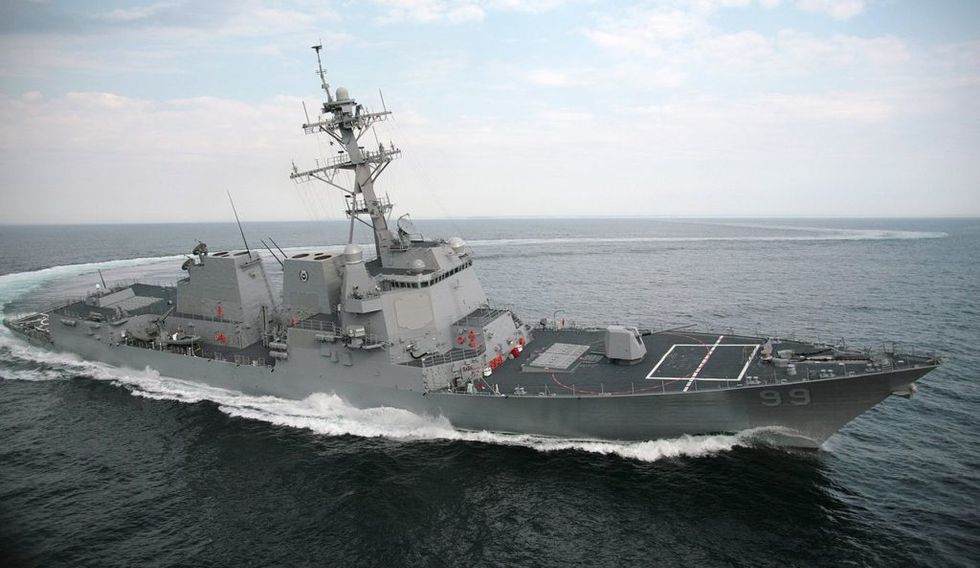 USS Farragut (DDG 99) comes out of a high-speed turn. (US Navy photo)
Do those turns matter? You bet they can. The fast turn can help avoid one of those "fast attack craft" the Iranians use. If a torpedo is fired, the turn can also buy time once the ship's AN/SLQ-25 Nixie goes off.
Torpedo seekers do not have a long range, so the turn at high speed can allow the ship to escape an attack.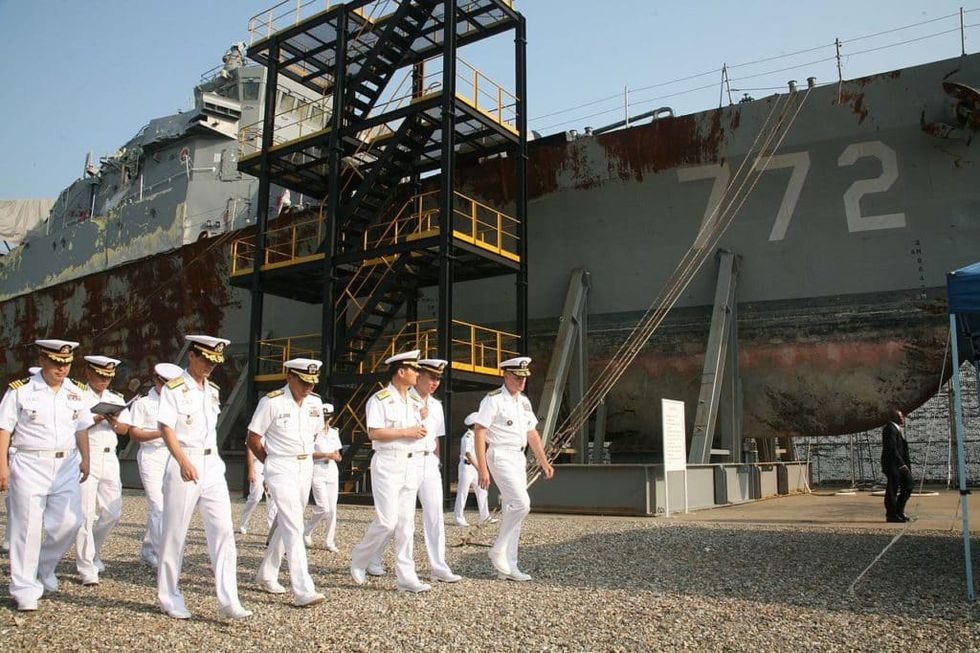 What can happen when a torpedo hits: South Korean and American officers walk past what os left the ROK Navy corvette ROKS Cheonan (PCC 772). A non-contact homing torpedo or sea-mine exploded near the ship March 26, 2010, sinking it, resulting in the death of 46 ROK Navy sailors. (U.S. Navy photo by Lt. Jared Apollo Burgamy)
You can see the destroyer USS Gonzalez (DDG 66) make one of these high-speed turns in this video below. Making such a turn does take practice – mostly because if the gear ain't stowed right, there is likely to be one hell of a mess. But a mess to clean up is much better than a torpedo hit.