Articles
May 18, 2017 17:36:16 EST
Many children grow up with parents in the military. It usually means frequent moves, a parent being gone for long periods of time. And there is the possibility that some day an officer and chaplain might turn up, bearing bad news.
---
Whether the parent is a Green Beret, constantly deploying to a foreign country on missions they can't talk about, or someone who pushed papers at a desk in a building at a military installation – they all served, and they all knew that there was some measure of risk. And when the parents pass on, what's left behind are medals, uniforms, photos, and in some cases, films.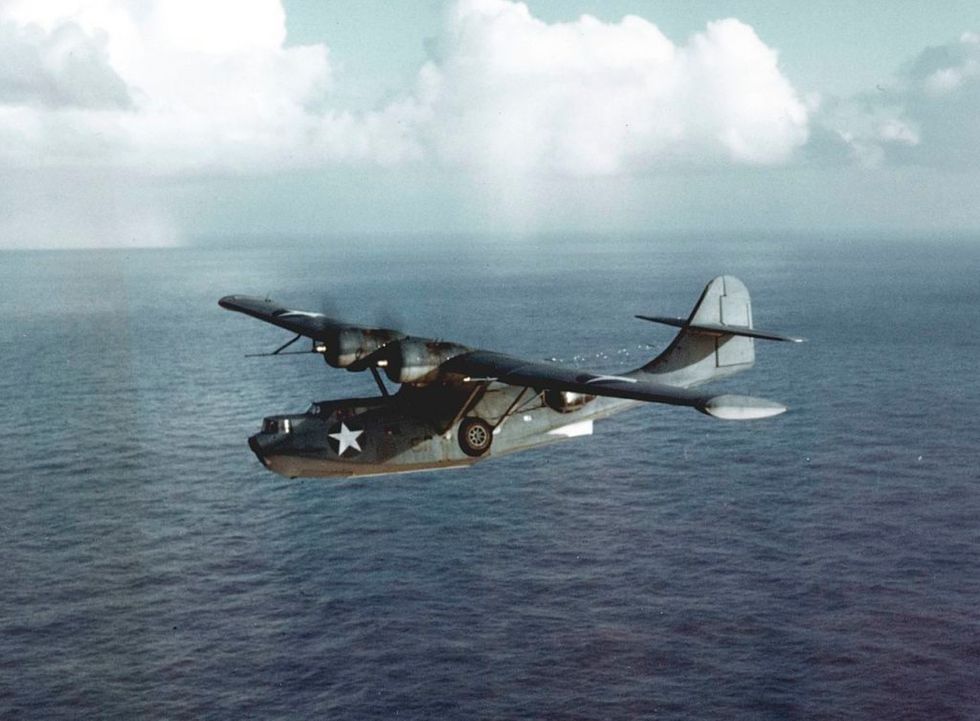 Consolidated PBY-5A Catalina on a patrol during World War II. (US Navy photo)
In this clip, Fred Linden discusses the memorabilia left behind by his late father, Navy Lieutenant Commander Frederick "Bud" Linden, of his service during World War II. His dad flew a Consolidated PBY Catalina – one of the famous "Black Cats" that made the life of many Japanese sailors miserable during the fighting in the Pacific.
Linden's memorabilia included a map showing the route his father took to the theater he served in, as well as medals.
The two rolls of 16mm color film included in the memorabilia collection showed a wide variety of events during his father's tour, including bombing raids. The film was preserved through the involvement of Film Corps, an outreach organization that seeks to preserve records like Linden's.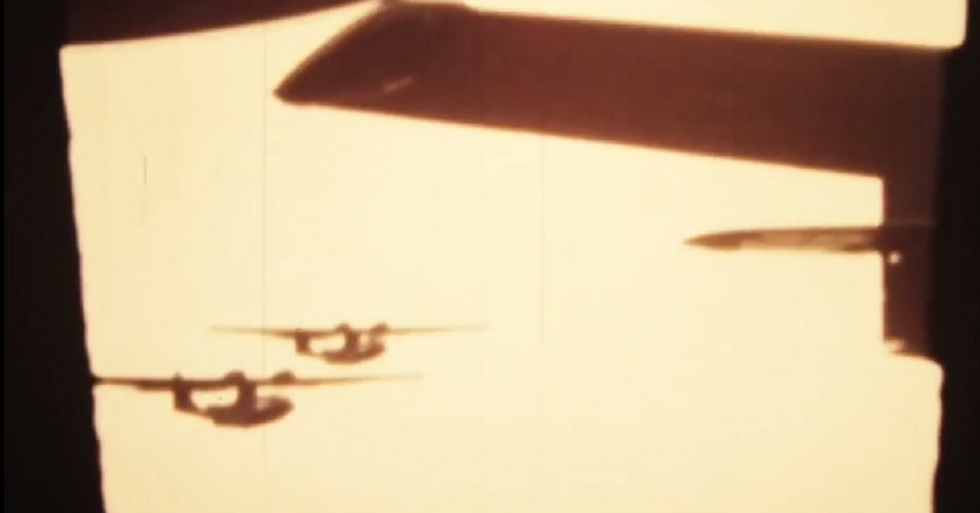 PBY Catalinas flying in formation during World War II. (Youtube Screenshot)
"The stuff – the medals and so forth – is not something he'd care about, but he would love to be able to sit down in front of that movie and point out the names of the guys and what they did and things he remembered about them, what happened at the time with the people he was with," he says. "That would be the most important thing for him"