War movies are known for their big explosions, epic firefights, and fearless heroes who save the day against an overwhelming, opposing force.
---
The main characters receive 99.9% of the credit for winning battles, leaving very little recognition for others in the squad, who efficiently executed the orders given to them while under insane pressure.
This article pays homage to those supporting troops.
These are the five supporting characters you'd want in your squad.
5. Rhah (Platoon)
Although we don't get much of his backstory, as soon as he takes the screen, we know Rhah is someone the troops can trust. Hell, he's the one who tells us just how hardcore Sgt. Barnes can be.
Rhah is tough enough to survive the film's final firefight, holding just his rifle and that barbed-wire rod thingy. He even manages to victoriously celebrate with a loud grunt as he sees his pal, Chris Taylor, evacuated alive from the war zone.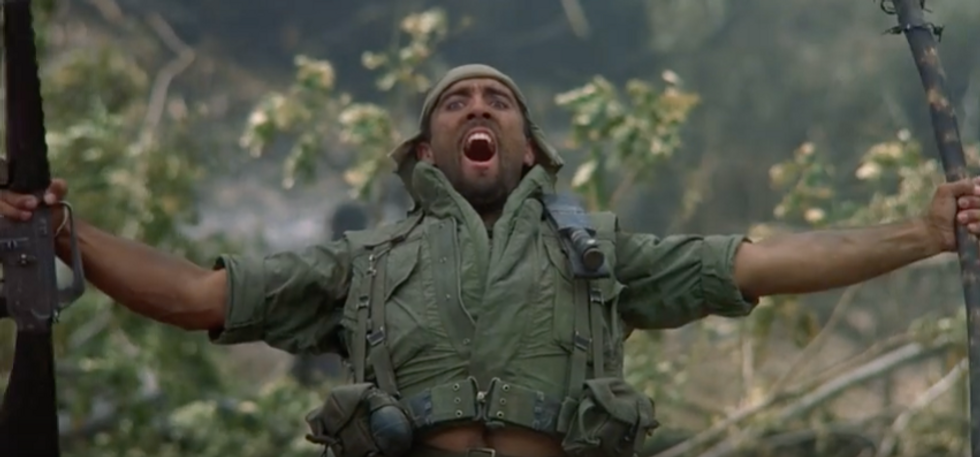 One of our favorite war movie characters, Rhah. (Image from Orion Pictures)
4. Hoot (Black Hawk Down)
Considered the real hero of the film, Hoot believes bringing home all your men is the most critical aspect of any mission. He heroically dismounts his vehicle in the middle of a rescue mission, knowing that moving into the overrun city on foot is the most productive way to save his allies.
Never once does the audience suspect he has any fear in his heart, nor would he ever lost his cool during a firefight. For those reasons, we'd want him in our squad.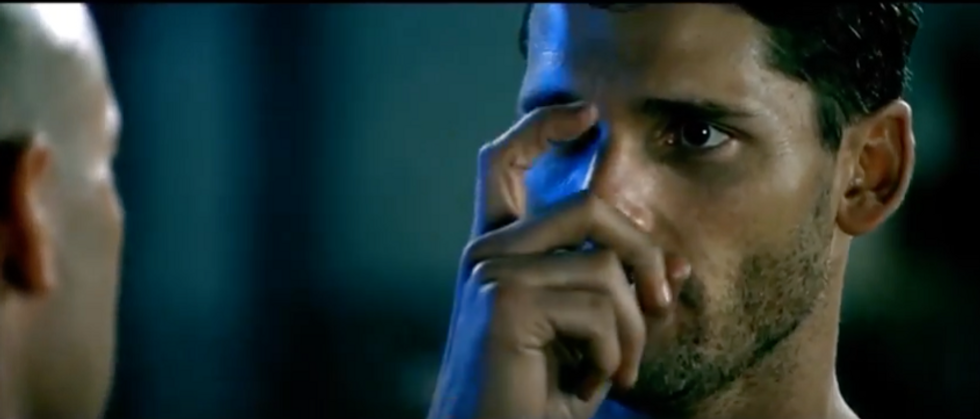 Oh! Let's not forget that his trigger finger is his safety. (Image from Columbia Pictures)
3. Tania Chernova (Enemy at the Gates)
Women have played a huge part in fighting their nations' wars. That being said, they've gone uncredited for many outstanding military achievements in combat roles for a long time now.
Many people don't know that Chernova was a real Soviet troop who effectively targeted her German enemies. Reportedly, she had 40 confirmed kills during her time serving in World War II. We'd love to bring Chernova's sniping skills into our squad as we continue to fight the War on Terror.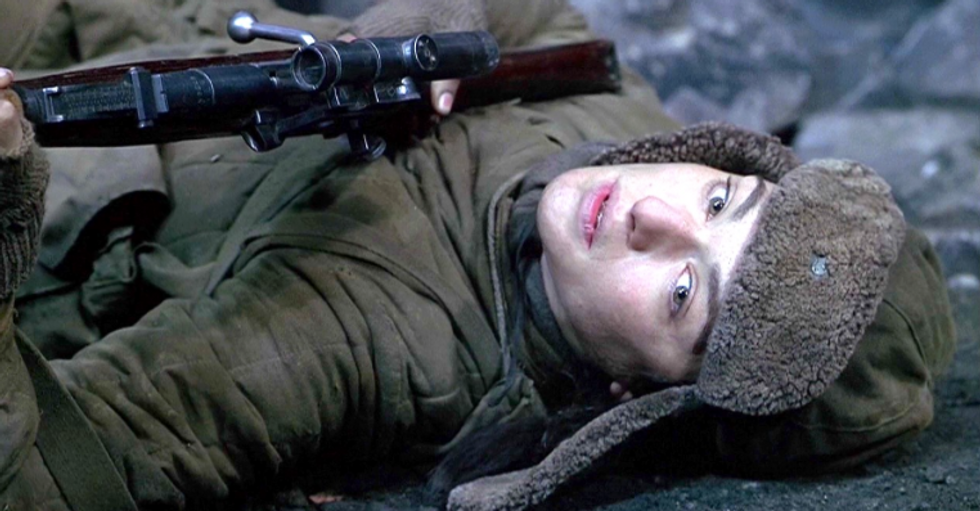 Tania Chernova, a talented sniper. (Image from Paramount Pictures)
2. Animal Mother (Full Metal Jacket)
Animal Mother is one of our all-time favorite war movie characters, as he has no problem busting out his M60 during a firefight. This big Marine is known for running into the face of danger for his brothers without hesitation.
For that reason alone, we'd want him in our squad.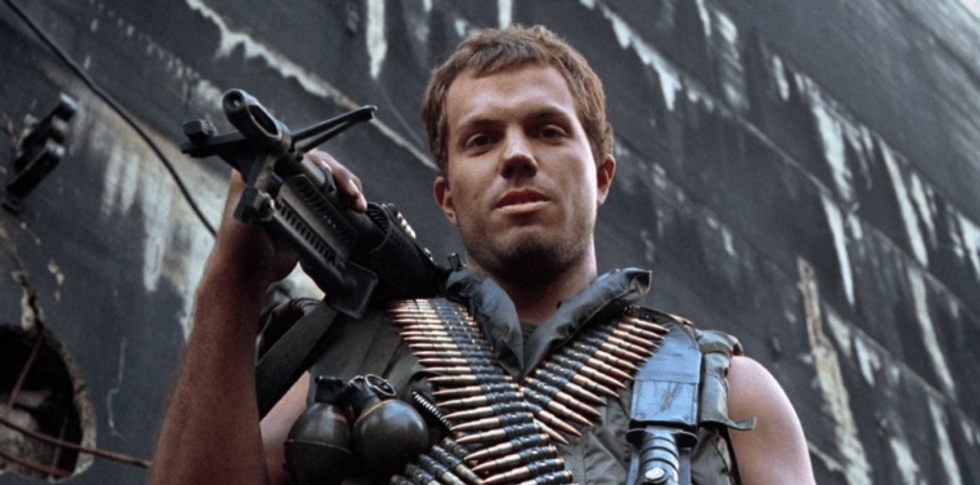 Pvt. Jackson as he shoots down his German enemies from a bell tower in Saving Private Ryan. (Image from DreamWorks)
Can you think of any others? Let us know.