A trailer dropped today for a Sonic the Hedgehog film and honestly I don't know how to feel about it.
The Lego film proved that anything is on the table with regards to nostalgia and storytelling. There's no reason not to make a Sonic the Hedgehog film — 9/10 90's kids agree that game was radical — and yet...I just don't know if these guys can pull this one off.
Check out the trailer — and then let's discuss.
---
Watch the trailer:
Now, the best thing they did was use Coolio's Gangsta's Paradise in this trailer. Coolio was both a firefighter and a crack addict and this song evokes that exact combination. It always has. It always will. When Gangsta's Paradise plays, sh** is about to go down (which reminds me: who else was today old when they learned that there's an entire Sonic fetish subculture? Don't look into it at work).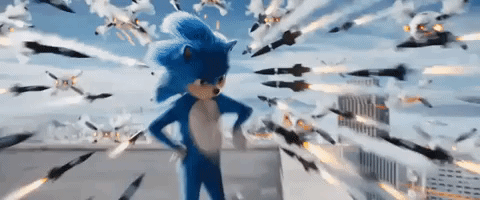 The film is a live-action adventure comedy about Sonic and his new human friend Tom Wachowski (played by Cyclops James Marsden, the hero gets Jody'd in every film he's in) as they take on Jim Carrey's Dr. Robotnik.
In the trailer, our fast friend captures the attention of the U.S. military when he causes an energy surge that knocks out power across the entire Pacific Northwest. They team up with Dr. Robotnik to track down the little fella, presumably unaware that Robotnik is one of the most notorious 90s villains out there.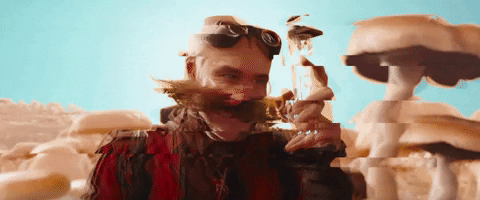 You can't trust anyone with a mustache, but I wouldn't expect a room full of brass to understand that.
Sonic the Hedgehog premieres on Nov. 8, 2019.