Remember that guy who bought a Harrier? Well, Art Nalls added reality TV star to his resume as the only civilian owner of a Harrier jump jet.
---
After purchasing a Harrier, Nalls starred in Badass Pilot, which tells the tale of how he acquired a British Aerospace Sea Harrier FA2 retired by the Fleet Air Arm and made it into a civilian warbird. The series premiered Nov. 14, 2017, on the YouTube page of AARP Studios.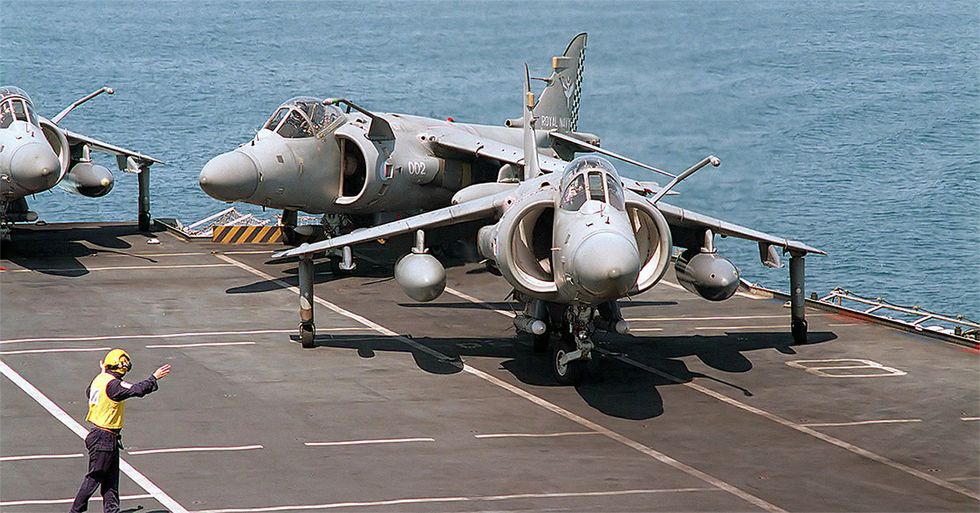 Royal Navy crewmen aboard the Invincible-class aircraft carrier HMS Illustrious (R06), prepare a 801 Naval Air Squadron BAe Sea Harrier FA2 for take off from the flight deck on 12 March 1998. (Navy photo by PHC Alexander C. Hicks)
"I think the title of this show says it all. Art is, in fact, a badass pilot, and the perfect example or embodiment of how age doesn't define anything," AARP Studios Vice President Jeffrey Eagle said in the release. "Art certainly answers the question, 'How do you become the only civilian to own a Sea Harrier Fighter jet?' but there's a lot more to the series than that. Art's purchase of the plane was just the beginning of the adventure."
Nalls has been taking the Sea Harrier to air shows around the country, including to Syracuse to pay tribute to a fallen Blue Angel in 2016. This is the first Harrier to have been owned by a civilian, although there was a 1996 attempt by John Leonard to claim one from Pepsi.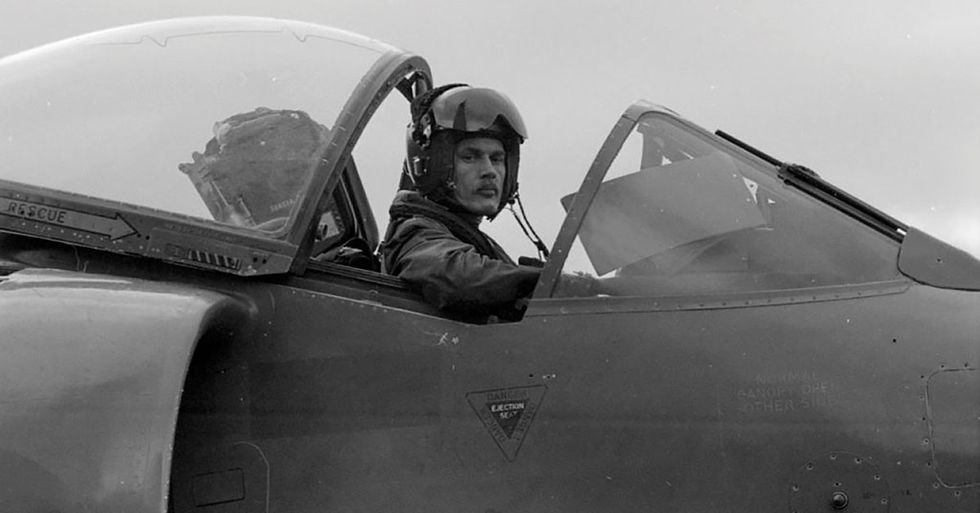 A Sea Harrier pilot of No 801 Squadron in his cockpit on HMS Invincible's flight deck. (UK MOD Photo)
The Sea Harrier entered service with the Fleet Air Arm in 1978. Four years later, it proved instrumental in winning the Falklands War while flying from the carriers HMS Invincible and HMS Hermes (and, later, from the INS Vikrant). The Royal Air Force, United States Marine Corps, India, Spain, Italy, and Thailand have all flown versions of the Harrier.
According to MilitaryFactory.com, the Sea Harrier has a top speed of 734 miles per hour, a maximum range of 2,237 miles, and carries up to 5,000 pounds of ordnance. It's able to carry various air-to-air missiles, including the AIM-9 Sidewinder, AIM-132 ASRAAM, and the AIM-120 AMRAAM.