In the 1990s, China was looking to upgrade its military. Seeing what the United States Military had done in Operation Desert Storm was a huge motivator for the growing nation. They had a problem, though. After the 1989 Tienanmen Square massacre, the plans to modernize with technology from the West were shelved. As you might imagine, having massacres aired on CNN brought about a number of sanctions and embargoes.
---
China still wanted modern tech. The collapse of the Soviet Union was the answer to their "situation." The fall of the Berlin Wall symbolized both the Soviet Union's demise and a sudden availability of dirt-cheap military technology. At the time, this was exactly what a dictatorship like China needed, given their position on the world's crap-list for shooting peaceful demonstrators.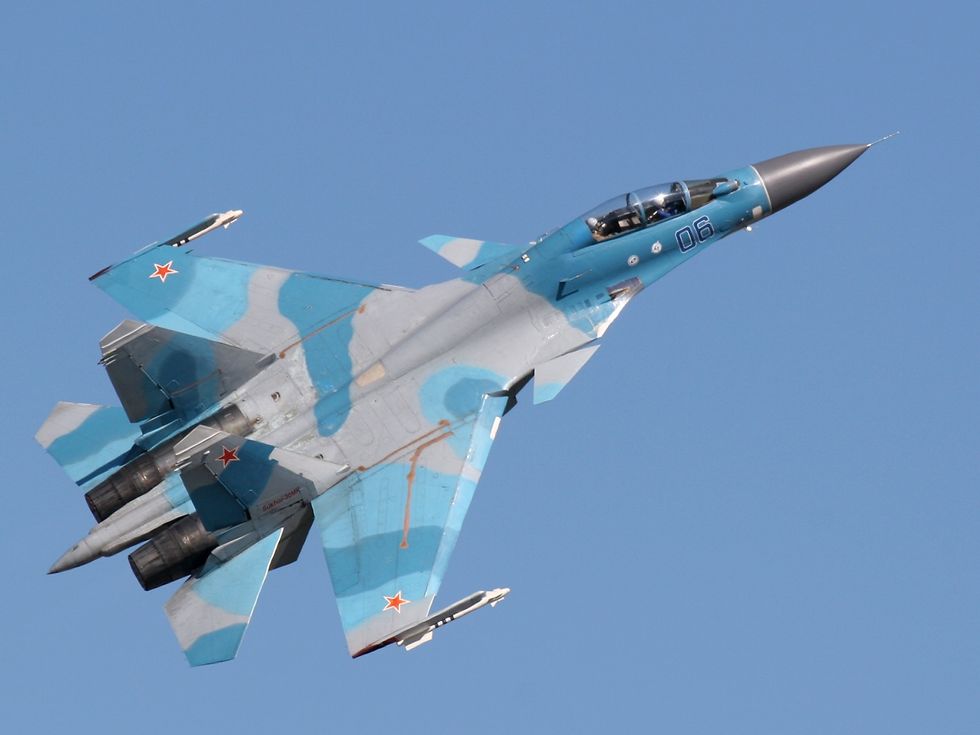 A Su-30MKK, the Russian plane that became the basis for the J-16 Flanker. (Image from Wikimedia Commons)
One of the big-ticket items China acquired was a license for the Su-27/Su-30/Su-33 family of Flankers. While China initially deployed planes built in Russia, they quickly started making their own versions. The Chinese variant of the Su-30MKK is the J-16 Flanker.
Like the Su-30, the J-16 is a two-seat, multi-role fighter. It has a top speed of 1,522 miles per hour, a maximum range of 1,864 miles, and can carry a wide variety of ordnance, including air-to-air missiles, air-to-surface missiles, rocket pods, and bombs. The J-16 also has a single 30mm cannon. Currently, an electronic-warfare version of this plane is also in the works.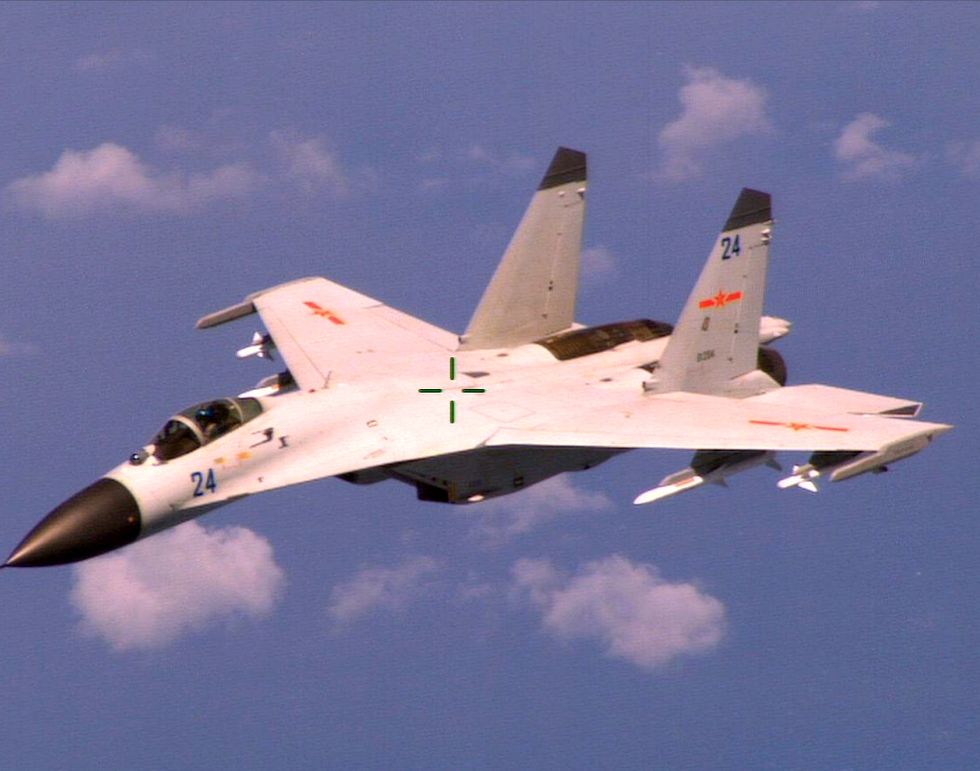 An armed Chinese fighter jet flies near a U.S. Navy P-8 Poseidon patrol aircraft over the South China Sea about 135 miles east of Hainan Island in international airspace. (U.S. Navy Photo)
There aren't many J-16s in service — roughly two dozen according to a 2014 Want China Times article — but this Chinese copy of Russia's answer to the F-15E Strike Eagle looks to be a capable opponent to the United States.