While the United States has let its short-range air defense systems decline since the end of the Cold War, Russia's been very active in bolstering theirs. Of course, this can be explained in part by the different situations the two countries face.
---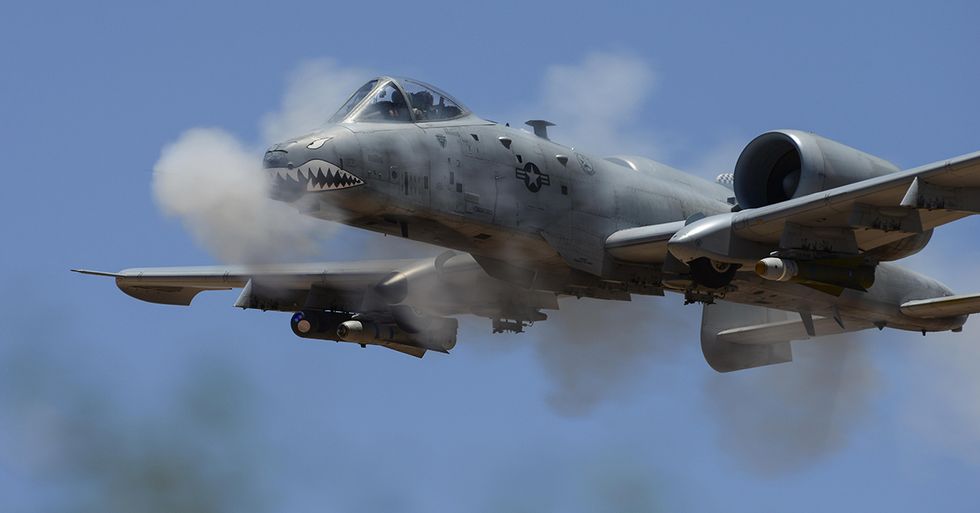 An A-10C Thunderbolt II assigned to the 75th Fighter Squadron performs a low-angle strafe using its 30mm GAU-8 rotary cannon. Planes like the A-10 have usually operated unimpeded over battlefields, to the benefit of American troops. (U.S. Air Force photo by Senior Airman Chris Drzazgowski)
Generally, the United States controls the skies over the battlefield, often to the detriment of gear that the Russians have sold to countries like Iraq, Libya, and Yugoslavia. This makes other countries that either bought or licensed Russian designs nervous. So, Russia's been working hard to come up with more effective defenses, especially for battlefield forces, like tank and infantry divisions.
The latest in this series is a system called Pantsir. It is an advanced, self-propelled combined gun/missile system that is used on 8x8 trucks. On these trucks are 12 SA-22 "Greyhound" surface-to-air missiles and a pair of 30mm cannon. This is a higher capacity than the previous state-of-the-art Russian tactical defense system, the 2S6 Tunguska, which had eight SA-19 "Grison" missiles and two 30mm cannon on a tracked vehicle. To put it bluntly, one of these truck-mounted systems has enough missiles to kill an entire Navy or Marine squadron of F/A-18 Hornets.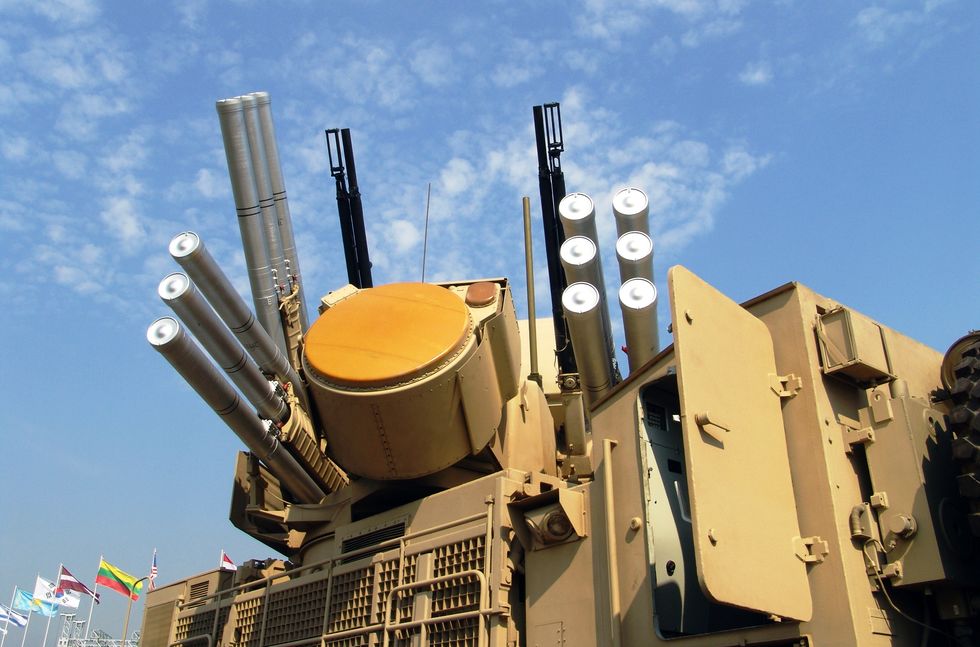 The heart of Pantsir: 12 SA-22 Greyhound missiles and two 30mm cannon. (Photo form Wikimedia Commons)
The SA-22 Greyhound missiles have a maximum range of just over 11 miles, according to GlobalSecurity.org, but Deagel.com reports that an advanced version of this missile could have a range of nearly 25 miles – well in excess of many precision-guided bombs in the American inventory.
The scary thing is that Russia is already exporting this advanced air-defense system. So far, buyers have included the United Arab Emirates, Iraq, and, ominously, Syria. In short, American combat planes could very well be facing a Russian truck that could blow them out of the sky