The Indian Air Force has been one of the more underrated air forces in the world for a while now. But what's most impressive is that India has been able to build some of the planes it relies on for defense domestically. The Jaguar and MiG-27 "Flogger" are two such planes currently serving, while India also developed an upgrade kit for their force of MiG-21 "Fishbeds."
---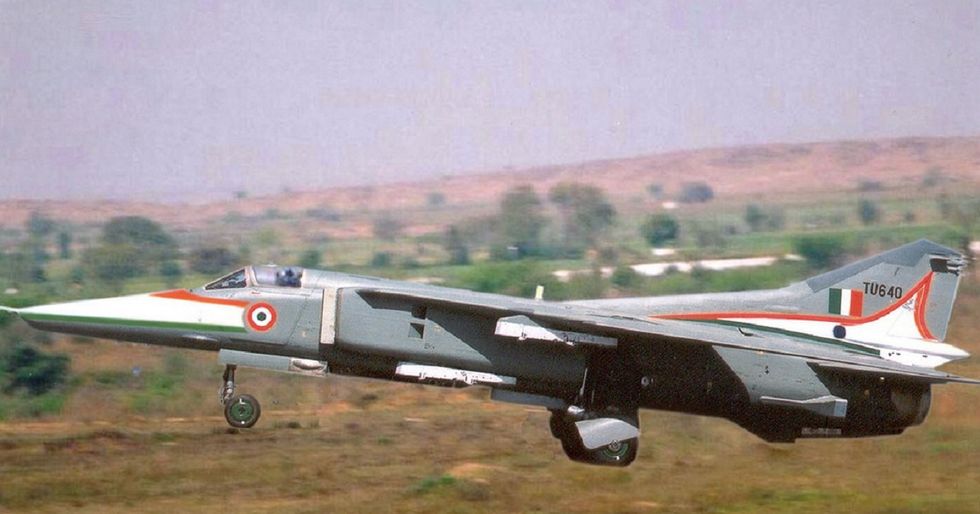 An upgraded Indian MiG-27 Flogger. (Wikimedia Commons)
Now, the Indian Air Force could see a new multi-role fighter in service, one that is not a licensed copy, but rather indigenously designed and built. India did this before, with the Ajeet and Marut. However, both of these planes were very simple and were rapidly replaced by designs from the United States, Western Europe, and the Soviet Union.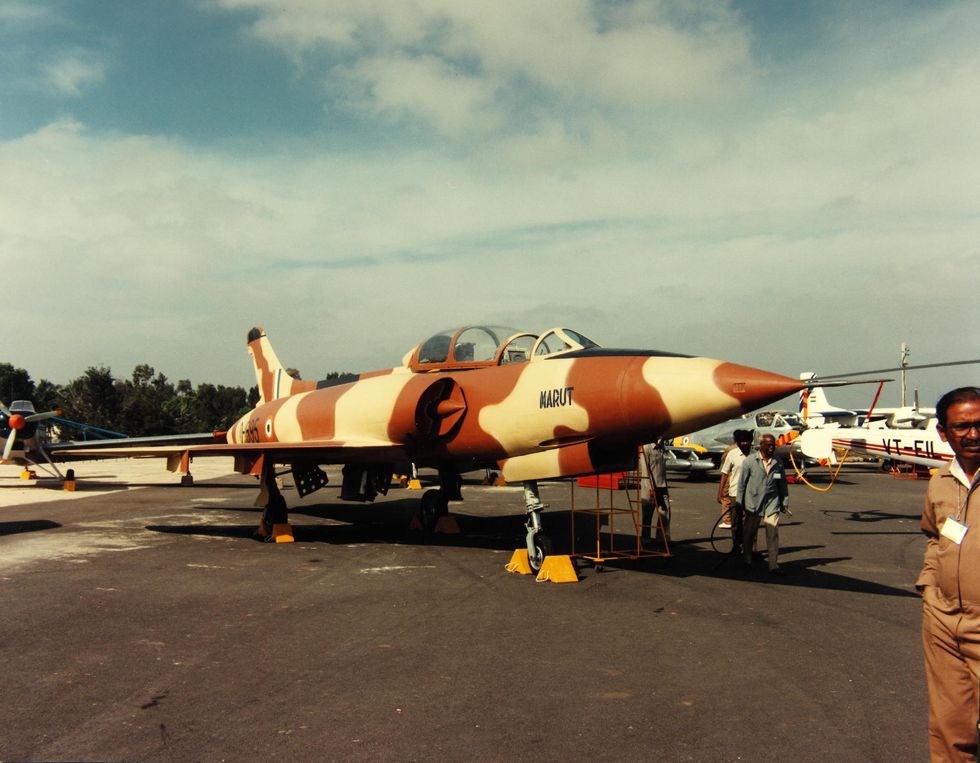 HAL Marut, a home-grown combat aircraft that served in the Indian Air Force. (Image from Wikimedia Commons)
India turned to licensed production, the development of upgrades, and imports to meet its needs for combat aircraft. Being a neutral party in the Cold War, they were able to leverage relatively cheap Soviet aircraft technology on the one hand, and advanced Western tech on the other. With India's force of MiG-21s getting older — despite the "Bison" upgrade program that gave it the ability to fire advanced AA-11 "Archer" and AA-12 "Adder" air-to-air missiles — the country began to pursue a home-built project.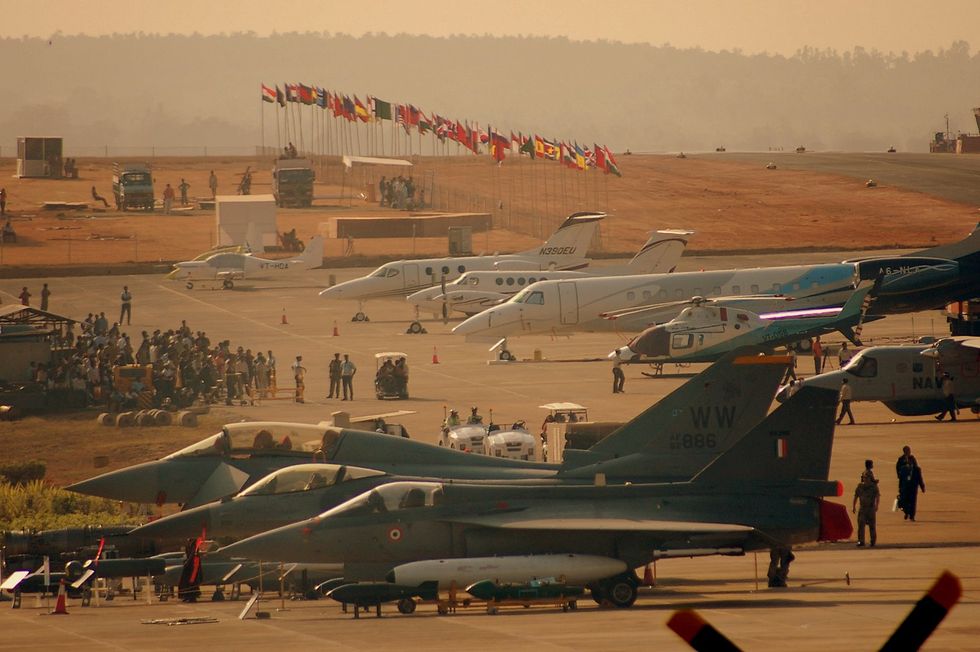 A HAL Tejas in front of a F-16 Fighting Falcon and a Eurofighter Typhoon. (Wikimedia Commons)
The Tejas, also known as the LCA, is a multi-role fighter that was intended for use by not only the Indian Air Force (which sought to replace its force of MiG-21s), but also the Indian Navy (seeking to supplement its force of MiG-29s).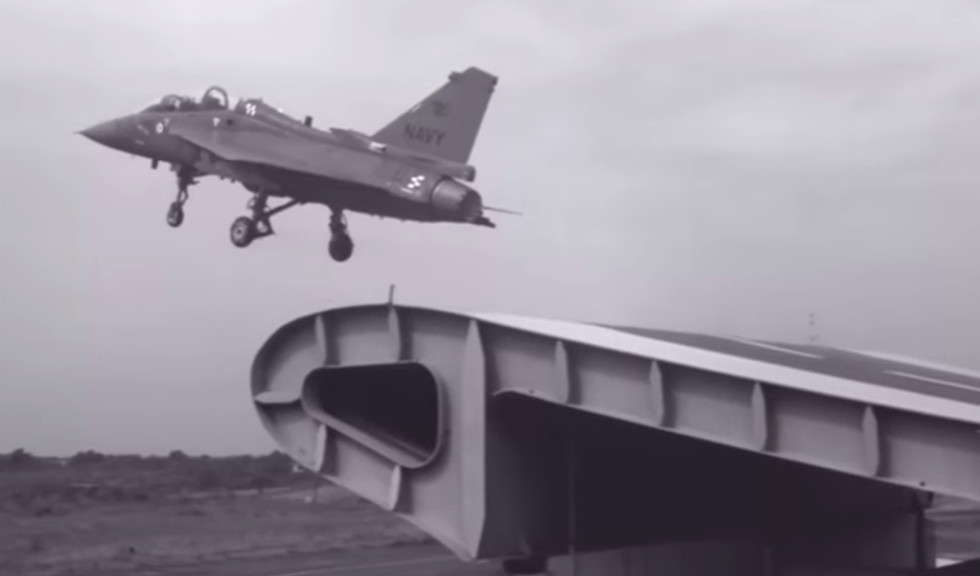 An Indian Navy prototype HAL Tejas takes off during tests to determine if it could operate off carriers. (Youtube Screenshot)
According to MilitaryFactory.com, the Tejas has a top speed of 1,370 miles per hour, a maximum range of 1,056 miles, has a twin 23mm GSh-23 cannon, and can carry a wide variety of air-to-air missiles, air-to-surface missiles, bombs, and rockets.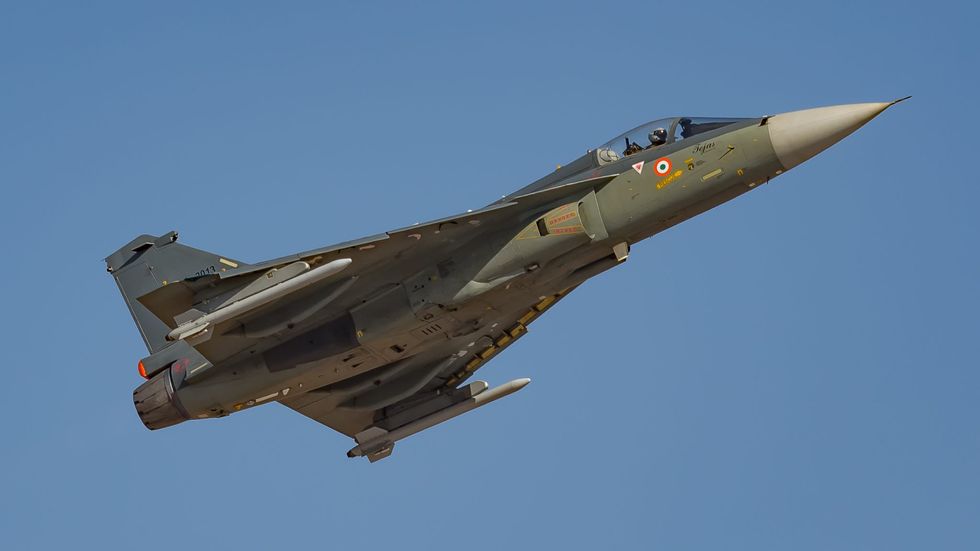 A HAL Tejas flies overhead. (Image from Wikimedia Commons)
The Indian Air Force has already ordered 123 of these planes, and the Indian Navy had planned to order 57 before backing off due to weight issues. You can learn more about this plane in the video below:
(New Update Defence | YouTube)